Audi Q2 1.0 TFSI 2020 review
What's it like?
The driving experience remains very familiar, being capable and composed but not getting the blood running hot. The progressive-rate variable steering remains as reticent as ever, but the well-calibrated set-up lends the Q2 a real sense of agility, smoothly ramping up its rate of response as you wind on the lock.
It allows you to fully exploit the surprisingly generous front-end grip, helping you carry speed into a corner without it being overzealously scrubbed off by torque-vectoring brake nibble. Taut body control helps, too, and this pint-sized SUV can be hustled harder than you would think, even if there aren't huge tactile rewards for doing so.
The trade-off for this control in the corners is an occasionally lumpy ride. Even on our car's relatively modest 17in wheels, the Q2 followed rather than swallowed imperfections at low speeds. Picking up the pace helps smooth things out, but the Audi always remains just on the comfortable side of firm.
The engine is the real highlight, and our test car's 108bhp turbo triple remains the pick of the bunch, thanks to its smooth and punchy delivery. On paper the numbers look a little anaemic, but with a healthy 148lb ft from as low as 2000rpm it pulls harder than you would think, with enough roll-on acceleration to execute most overtaking moves without raising a sweat. Its thrummy backbeat adds to the appeal, as does the distant sighing, whistling and fluttering from the turbocharger.
And squidgy clutch action and awkwardly shaped gearlever aside, the six-speed manual gearbox is precise and accurate.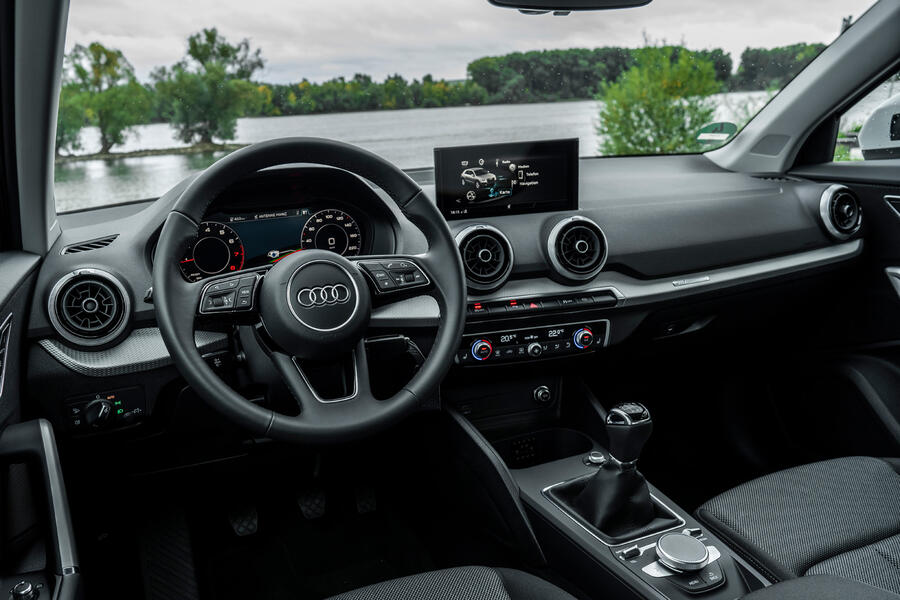 Should I buy one?
Overall, these subtle changes do little to alter the Q2's place in the class pecking order. There are still more appealing driver's cars in this category, while many offer greater space and more kit for less cash, but overall the Audi is a likeable package.
For many buyers, though, what matters more is this car's style, perceived substance and the opportunity it gives them to get a foot on the first rung of the Audi ladder.