Ford Puma 1.0 Ecoboost MHEV 2020 long-term review
In the compact car class, the description 'crossover' usually suggests compromise. Sure, you can have a dash of extra ride height and more head room, but it will cost you chunks of handling and composure and won't really add much in the way of actually useful space. But on my route to St Athan, the Puma showed that it truly does mix the best attributes of a hatchback with those of an SUV with minimal drawbacks. The Puma could attack the faster, wider Welsh roads with the relish that its Fiesta sibling would, with similar direct steering, incisive handling and remarkable poise.
Selecting Sport driving mode stiffened the ride a bit to offer some sporty relish and made it genuinely enjoyable to steer round flowing corners. That combined well with Ford's mild-hybrid-boosted three-cylinder turbocharged 1.0-litre petrol engine, which, when worked at speed, is pleasingly responsive.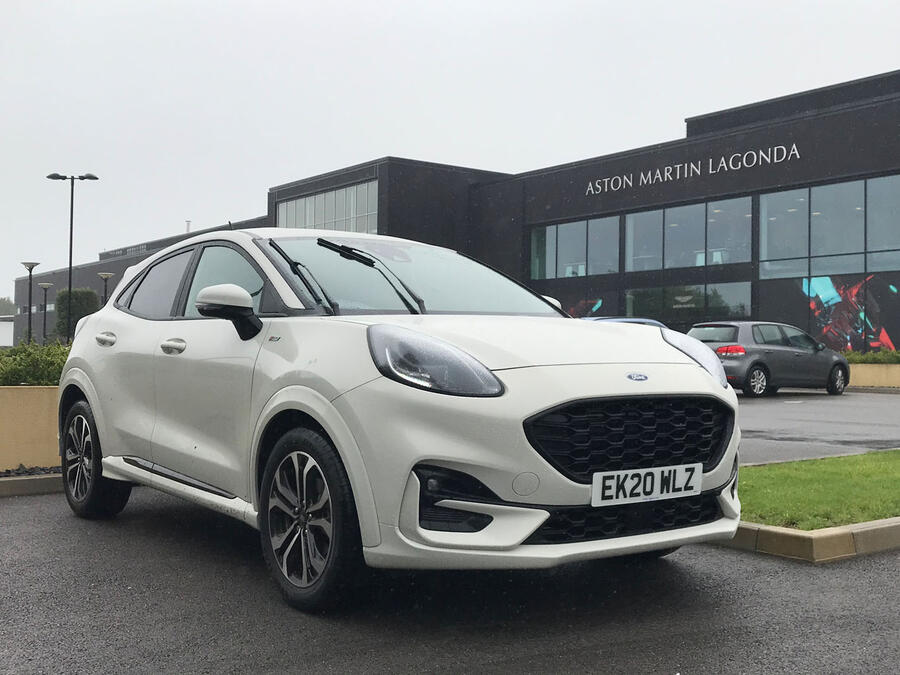 Honestly, at times on such roads, I forgot that I was driving a machine that would be classed as a crossover, rather than a supermini. Until, that is, I got to those narrower, bumpier roads. Switch out of Sport mode and the Puma's modicum of extra ride height really helped to smooth out those lumps and bumps, maintaining a welcome poise that inspired confidence. And while this is largely psychological, the slightly higher driving position than you would find in a hatchback made me feel that I had a bit more visibility on the narrow roads – although it didn't help me to see round the blind corners exacerbated by the overgrowth…
Once out of the woods, the bulk of my journey was on faster roads, and here the Puma also proved its worth as a motorway cruiser, with a poise and stability occasionally missing in class rivals. That said, the low-40s MPG it achieved was a tad disappointing for an electrified three-pot, especially as much of the journey was spent trying Eco mode.
By way of a glowing effect, the digital speedometer does offer some advice on the optimum speed to accelerate in order to maximise fuel economy, although it's hard to really achieve in the real world without exercising undue levels of restraint.
Clearly, extracting the best MPG from the Puma will require some compromise in terms of driving. But that's a trade-off I'm happy to make, considering how few compromises it requires for you to genuinely enjoy driving it on challenging country lanes. That said, if you do ever find yourself heading to St Athan, trust me: don't rely on the sat-nav.