Advertising Feature | The BMW M3 and M4: designed to thrill
The result: 510hp of signature high-revving BMW power (more than any M3 or M4 to date), plus a monumental 479 lb-ft of torque delivered from just 2750rpm. Off-the-line sprints from 0-62mph are despatched in as little 3.9 seconds, while ferocious mid-range punch gets you from 50-75mph in just 2.6 seconds in fourth gear.
BMW's M Steptronic Sport eight-speed transmission with DriveLogic is the perfect fit for this fast-paced delivery, offering manual sequential shifts or a fully automatic mode with engine blipping assist on downshifts. 
It all comes with the perfect audio accompaniment from that high-revving straight-six orchestra. Using M Sound Control, you can pick the perfect tone and timbre from the M3 and M4's custom-designed dual-branch exhaust: whether it's a subdued rumble in town, a full-on roar for the open road, or a raucous symphony of exhaust pops and bangs on-track.
---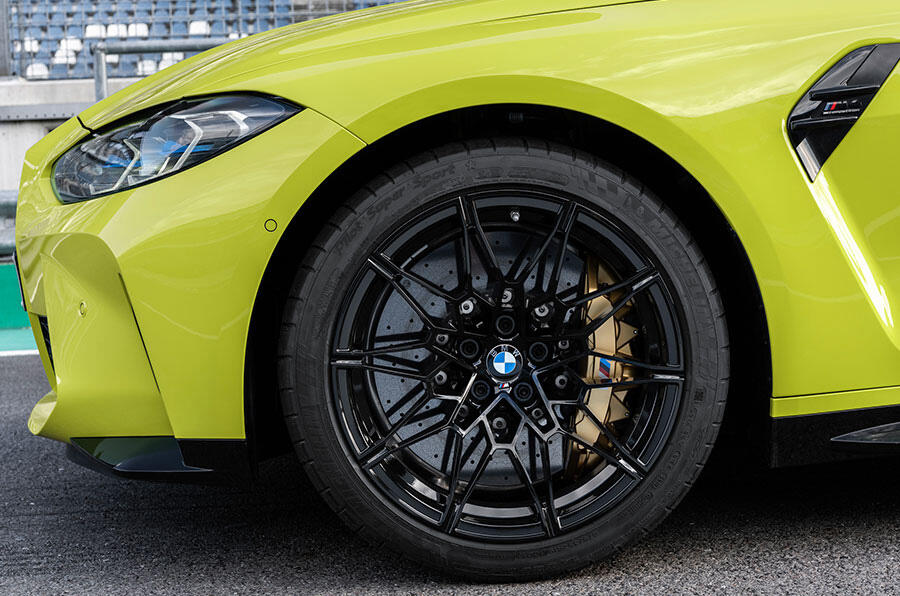 Introducing all-wheel drive
The new BMW M3 Competition Saloon and M4 Competition Coupé's Active M Differential allows precision delivery of power across the rear axle. And now, for the first time on the M3 and M4 range, you have the option of M xDrive all-wheel drive (available this summer). 
M xDrive intelligently splits power between the front and rear axles for enhanced traction and sublimely confident cornering. In 4WD mode M xDrive and the Active M Differential work together, blending traditional BMW rear-wheel-drive character with added power from the front axle when needed for a reassuring added dose of grip – especially on twisty roads or in tricky conditions.
Select 4WD Sport mode, and M xDrive directs a greater proportion of torque to the rear axle for more dynamic handling. Switch the Dynamic Stability Control off entirely and engage 2WD, and experienced drivers can sample the full uncompromised performance you expect from a BMW M model. Cue the tyre smoke.
---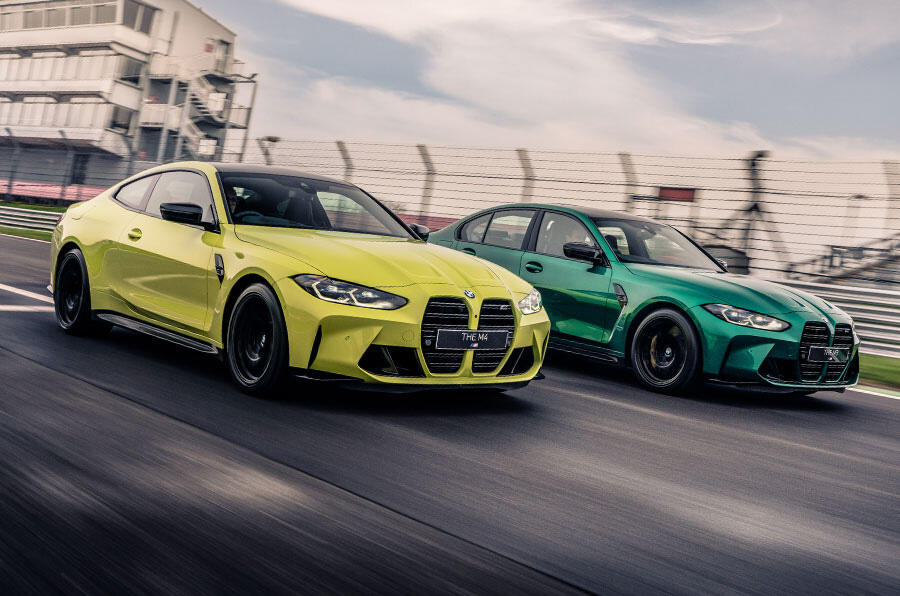 Tech that make track days more fun
In fact, every element of the BMW M3 Competition Saloon and M4 Competition Coupé can be tuned to your taste. M Mode offers a core choice of Road, Sport or Track settings. Dive deeper into M Setup, though, and power delivery, chassis response, steering and braking can all be custom-tweaked to match your mood and your drive – from laid-back and refined for long-distance cruises, all the way to raw and untamed for the ultimate on-track experience.