Analysis: winners and losers in the automotive CO2 race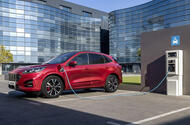 Kuga PHEV battery issue has cost Ford an estimated £510m
While some car makers will easily hit their EU emissions targets, others are in trouble
The enforced need to dramatically reduce the CO2 emissions of cars sold in the European Union and UK this year has led to expensive stumbles from manufacturers including BMW, Ford and Jaguar Land Rover as new electrified technologies faltered at the crucial moment.
The task to reduce average CO2 emitted to the 95g/km required by the EU (although this differs slightly for each brand based on the average vehicle weight) was always going to be massive. The average was 122g/km in 2019, and it had actually risen over the preceding three years as buyers ditched diesel for petrol.
Many companies chose to wait until this year to roll out expensive new plug-in hybrids and electric cars to comply. They may have been costly but, under the rules, any car sold emitting less than 50g/km not only helped to cut average CO2 but also counted as two sales under the supercredit system, which was designed to help car makers over the line in the first year of the new rules.
Ford had pinned its hopes of reaching its specific target on its new 33g/km Kuga Plug-in Hybrid. But then disaster: it had to recall 21,000 examples to replace their battery packs, due to the risk of contaminated cells causing a fire.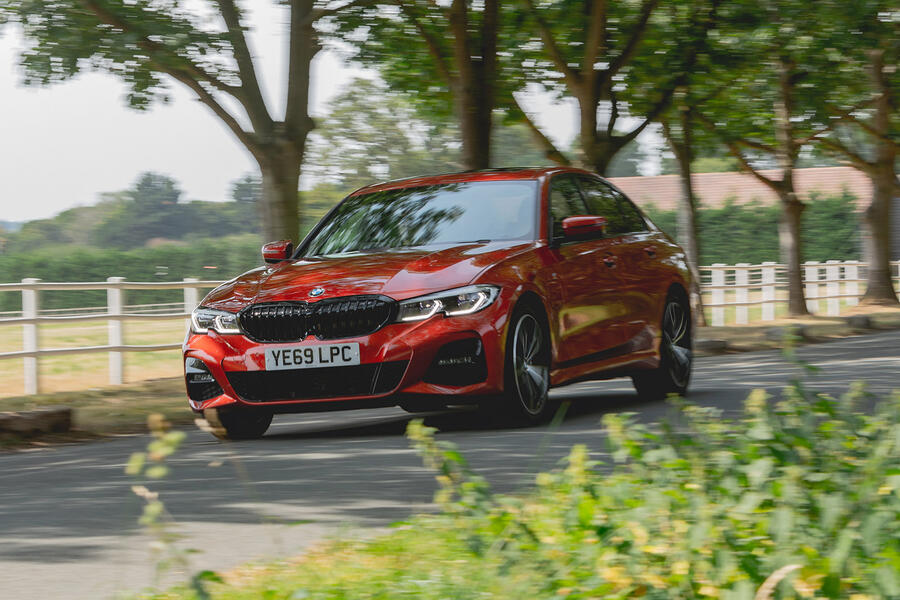 To avoid missing its target and paying substantial fines, Ford paid Volvo an undisclosed sum to pool together the two brands' average CO2 and take advantage of Volvo's more successful roll-out of plug-in hybrids, which had put the Swedish firm below its target.
The recall and hook-up with Volvo cost Ford an estimated $600 million (£510m) and wiped out all of its third-quarter European profits.
"We were on track for our CO2 target this year until the Kuga PHEV situation," CEO Jim Farley said on a call with investors earlier this month.
Meanwhile, BMW suffered similar problems and had to recall 26,900 plug-in hybrids, mostly in Europe. So far it's confident that it will still reach its target and thus avoid fines.
Not so fortunate is Jaguar Land Rover, which has set aside £90m to pay fines after the launch of its key Range Rover Evoque and Land Rover Discovery Sport plug-in hybrid models was delayed due to problems with achieving the promised electric-only range. JLR halted sales while it worked to solve the issue, which it said was exacerbated by the UK's first lockdown.
Common to the affected plug-in hybrids of all three manufacturers were battery packs supplied by Samsung, although the Korean firm hasn't commented on the delays and nor have manufacturers apportioned blame.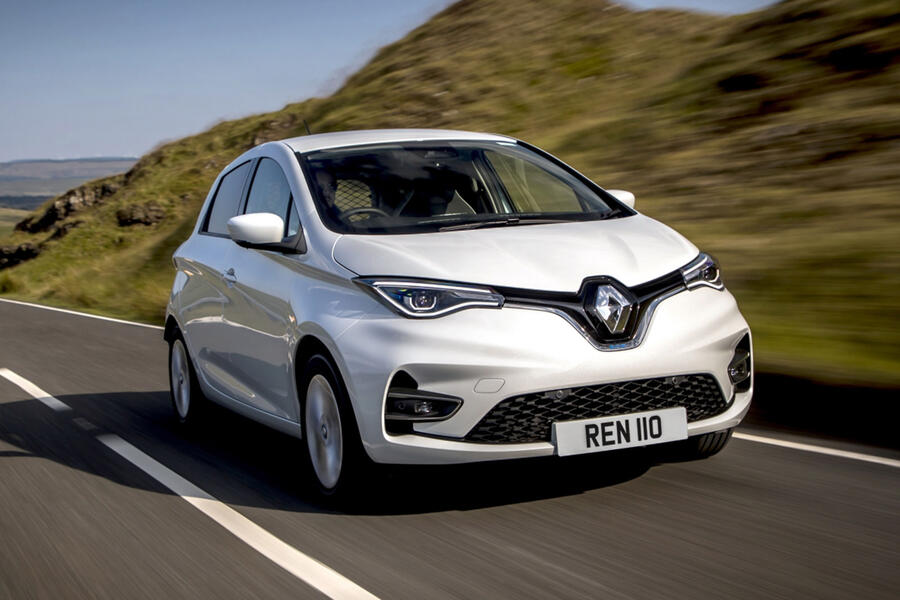 Other marques have approached the targets in different ways. Fiat Chrysler Automobiles said in a recent earnings call that it had also suffered a financial loss for the third quarter of 2020, partly due to compliance costs – both rolling out new plug-in cars and paying EV maker Tesla to pool its fleet and thus avoid fines.
The Volkswagen Group, meanwhile, had been expected to hit its target this year after launching the Volkswagen ID 3 EV, but it unexpectedly announced in September that it had pooled with MG to take advantage of the Chinese firm's strong-selling ZS EV.
"This could suggest the Volkswagen Group is in fact struggling and requires the help of an outside party to get it over the finish line and avoid paying fines," said independent analyst Matthias Schmidt.
Suzuki, meanwhile, had definitely been struggling after the unexpected success of its new Jimny off-roader, which suffered relatively poor fuel economy for its small size. The solution was drastic: stop sales in most markets and reintroduce it as a two-seat van, thereby subjecting it to less stringent CO2 targets.
Suzuki also leveraged its new relationship with Toyota to launch both a rebadged Corolla estate hybrid, the Swace, and a rebadged RAV4 plug-in hybrid SUV, the Across.
Others aren't so worried. Renault has done so well with sales of its Zoe EV that it recently announced it would accept bids from any manufacturer that wanted to pool with it to take advantage of its surplus CO2 savings.
Analysis from green group Transport and Environment (T&E) suggested that Zoe sales alone reduced Renault's average CO2 emissions by 15% in the first half of this year – a huge amount. And reports from France suggest that now Renault is certain of hitting its target, it has delayed releasing its E-Tech hybrids to ensure that it gets the technology right and doesn't run into the problems others have faced.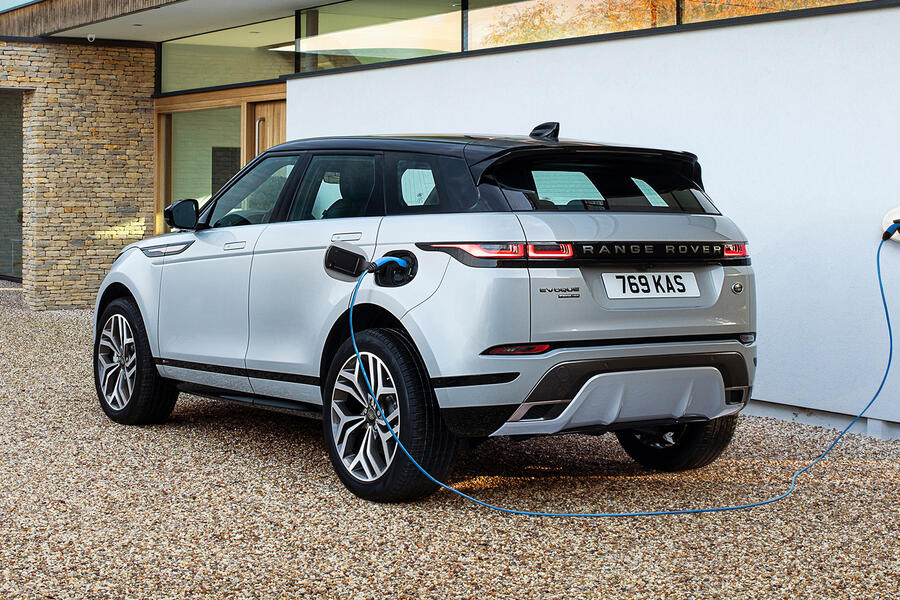 The PSA Group has also reportedly done enough to reach its target. Also looking good are Nissan, Toyota and Mazda (another pooled pair), and Hyundai and Kia, while banking company Bernstein believes Mercedes-Benz owner Daimler is at the greatest risk of missing its target.
Next year will be even tougher in terms of emissions, both in Europe and the UK. Despite leaving the EU system in January, the UK has copied the formula almost exactly. The supercredit system for ultra-low-CO2 cars won't be as generous and the exemption for the 5% of most-emitting cars will be cancelled.
JLR said in its most recent financial report that it expects to pay a fine of up to £10m in the UK for 2021 "given a somewhat higher SUV mix in the UK versus the EU".
The high-profile hiccups of some car makers in the race to finish the year free of fines are blips in what has been an otherwise remarkable achievement to cut CO2. Sales of electric cars across Europe are expected to top one million – double the total for last year.
T&E said in a recent report: "2020 was awaited by many as the year of the electric car in Europe. And while being overshadowed by the pandemic, the plug-in market hasn't disappointed."
Nick Gibbs
READ MORE
BMW recalls all plug-in hybrid models due to battery fire risk 
Ford to replace Kuga PHEV batteries following system fires 
Ford looks to join CO2 pool after Kuga PHEV recall