Bentley's first EV kicks off brand's bold reinvention
"We think that BEVs with medium-size cars in that 2025-2030 range become feasible, and larger [electric] cars are post-2030, which is why 2030 is the date we plan to change everything."
This suggests Bentley is unlikely to offer a traditional grand tourer such as the Continental or Flying Spur in its initial EV range, leaving electric versions of such models until battery technology develops.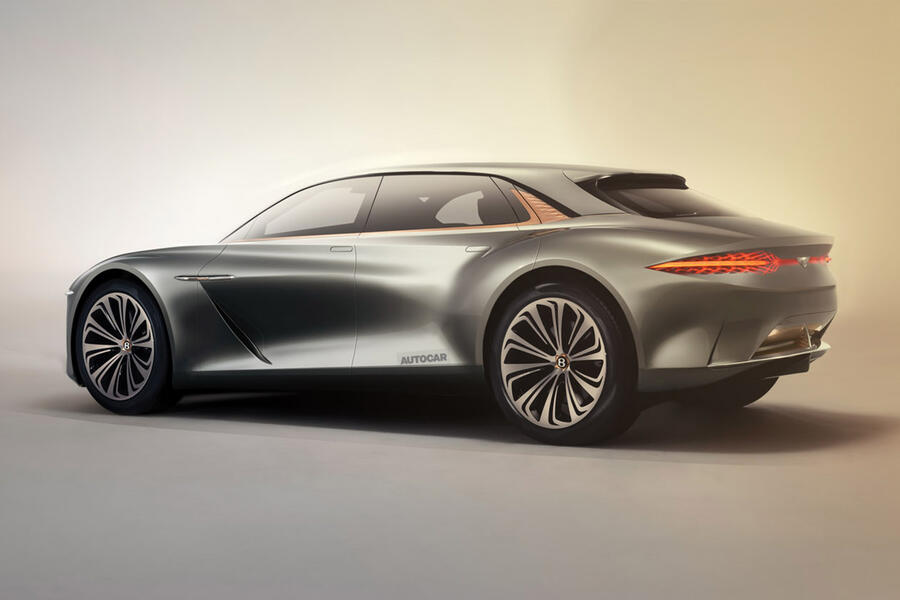 Instead, the focus will be on crossover-style cars that will complement the current range, sitting in a similar price bracket but with a different focus to suit the benefits of EVs – in a similar vein to, for example, the Porsche Panamera and Taycan. In that sense, they may be considered replacement vehicles, but for some Bentley owners they will also be offered as complementary models, as well as appealing to new customers to the brand.
Hallmark said he expects customer demand for EVs to undergo a step change rather than grow incrementally, with a likely "inflection point" globally around 2030. He also suggested that Bentley's initial electric models are likely to complement the existing combustion-engined range, noting that "for our customers, [a Bentley EV] won't be their only car. They will have charging capability at home, work and places they frequent, and as that infrastructure builds, it will become more usable. The characteristics of a BEV are so aligned to Bentley, so why wouldn't we?"
Bentley to benefit from new EV platform
The first EV to be produced in Crewe will showcase Bentley broadening into new markets. As previously reported by Autocar, that model is set to adopt a saloon bodystyle but, similar to a Jaguar I-Pace, will stand slightly taller to accommodate the underfloor batteries. However, it won't push up to the extent of a traditional SUV. It will have styling inspired by the EXP 100 GT concept and its body will be honed for aerodynamic efficiency to optimise range.
Work is still in the conceptual phase, but Bentley has chosen that development path because it best hides the mass of the batteries.
That 2025 car will be followed by what Bentley engineering boss Matthias Rabe called "a family of EVs" based on a "totally new platform". Although Bentley has refused to comment, this refers to the new architecture being developed by sibling firm Audi's Project Artemis.