Biking icon John McGuinness on rallycross and the Isle of Man TT
"It's a bit like a giant 'join the dots'. You've got to hit every apex and be in the right position on the road. It's something you develop as a person, there's no handbook that tells you how to do it."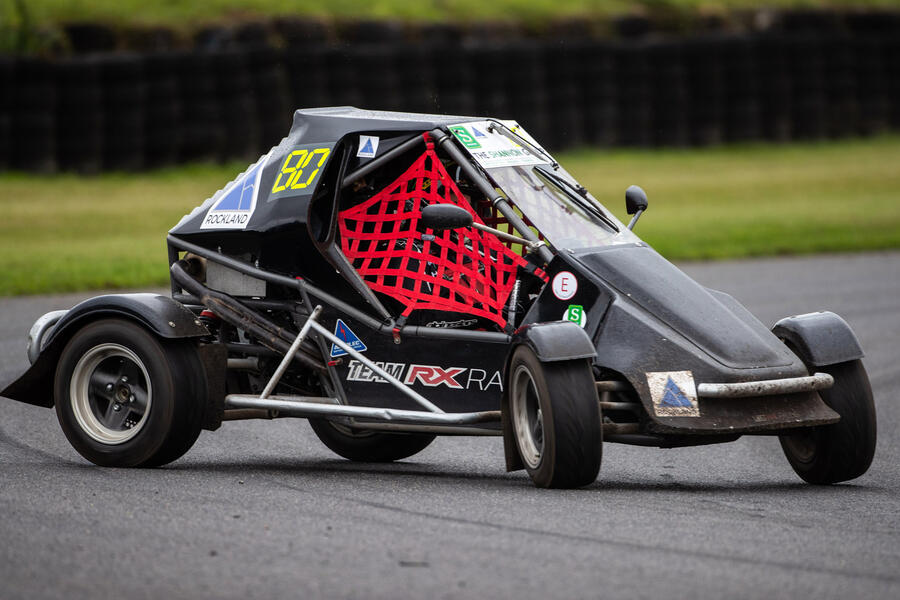 Rallycross isn't McGuinness's first taste of motorsport on four wheels. A few years ago, thanks to his ties with Honda and Dunlop, he was invited to drive a works Honda BTCC car at Knockhill alongside its regular pilot, Gordon Shedden.
"I really enjoyed it," he says. "Good weather, a championship-winning car and all the data-logging guys there. I really grabbed at the opportunity. I could have just gone there, cruised around and had a nice day out, but I wanted to make it count, so when I came in after my first session, we overlaid my data on Gordon's and I studied where he was braking etc. I thought, whatever happens I'm going to go fast.
"You certainly use more kerb in a car, running all over them. If you did that on a superbike, you'd be off. I went quite quickly and afterwards spoke to a couple of teams, but when they mentioned the money it costs, I ran in the other direction.
"The car felt a bit asthmatic. Out of slow corners you'd be waiting for it to get going, whereas a superbike is spinning its back wheel and fighting its way out. When they put 20kg of fuel in the car, I couldn't believe the effect it had. I asked what they'd done because the car felt so different.
"The Citroën supercar rallycross car was different. That was a car you really have to get on top of. Not that the RX150 buggies are easy. I guess bike racers tend to go pretty well in cars because they feel safer and perhaps we tend to have bigger balls.