Buy them before we do: second-hand picks for 13 November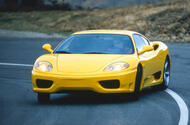 £50k can stretch to some pretty exotic metal, including a tasty Ferrari 360 Modena
Just how far does £50,000 get you in the hunt for a usable supercar? Spoiler alert: not very – at least if you factor in fuel, servicing and repair costs. But you can stretch to some surprisingly exotic metal if you have got 50 bags of sand to spend on an initial purchase.
Take the Ferrari 360 Modena, now overshadowed by its increasingly potent F430, 458 Italia and 488 GTB successors but still a worthy bearer of the prestigious prancing horse. Built around a new aluminium spaceframe said to weigh around 40% less than the steel underpinnings of its F355 forebear, the 360 takes a punchy 390bhp from its mid-mounted 3.6-litre V8, which itself revolves around a flat-plane crank for that characteristic Modena bark.
The 360 gets from 0-62mph in a smidgen under 5.0sec – leisurely compared with Ferrari's newer creations but quicker than most new £50,000 sports cars and can be pushed to 180mph. So you won't be embarrassed on the autobahn and, because Ferrari installed independent suspension at each end, along with a trick damper control system and dual-mode traction control, it will hold its own at your next track day.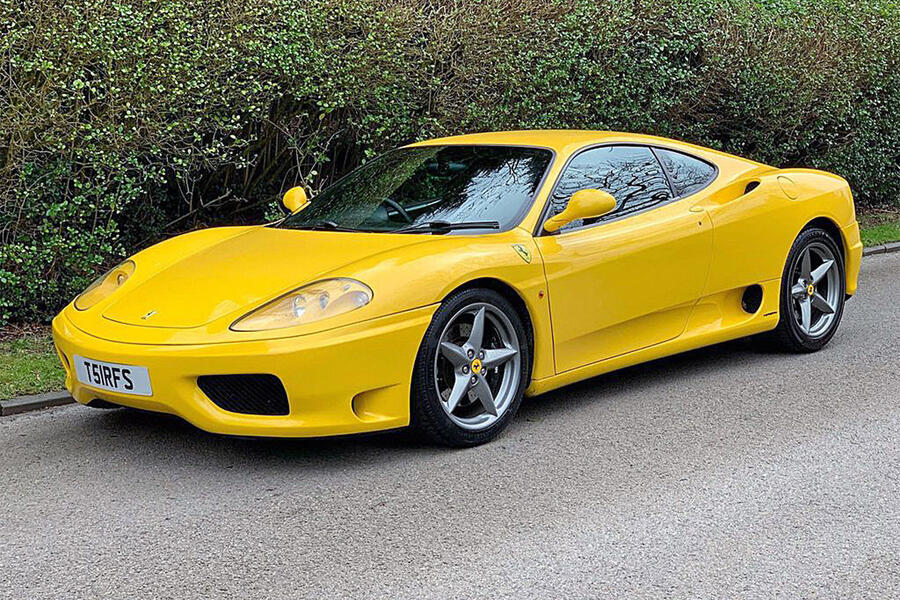 But it's not the 360's performance that marks it out as a canny used buy. It's the fact that you could feasibly make it your daily driver. Leather seats, electric windows, power steering? These were luxuries not afforded to supercars that had gone before, but each was standard equipment on the 360. The lifted nose was a novel concession to practicality, too, making this the first Ferrari in which you could tackle a speedbump without cringing.
The F1 semi-automatic gearbox earned a reputation for jerkiness, but the 1999 car we found has the six-speed manual unit, filled with fresh oil and sitting on nice new mounts. Add to that selling point the beefier exhaust from the top-rung Challenge Stradale, a very recent respray, a new clutch and fully overhauled suspension components and you're onto a winner. Time to chop in the family BMW 5 Series?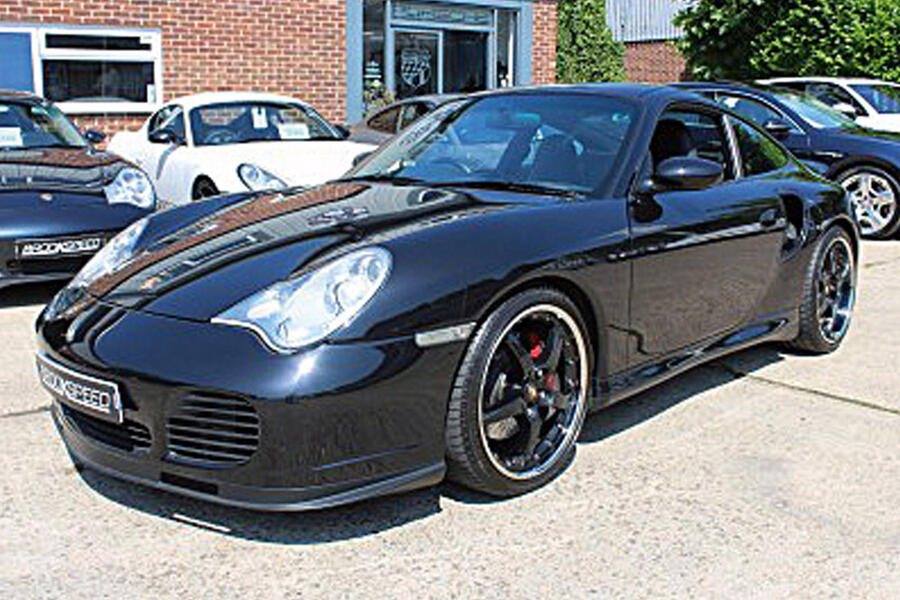 Porsche 911 Turbo, £49,750: Stuttgart's finest may have had a bit of an off day with the 'fried egg' 996 generation. But this is the Turbo, so it avoids the worrisome IMS bearing issues and its 3.6-litre flat six sends 414bhp to all four wheels – in this case via a six-speed manual, pleasingly.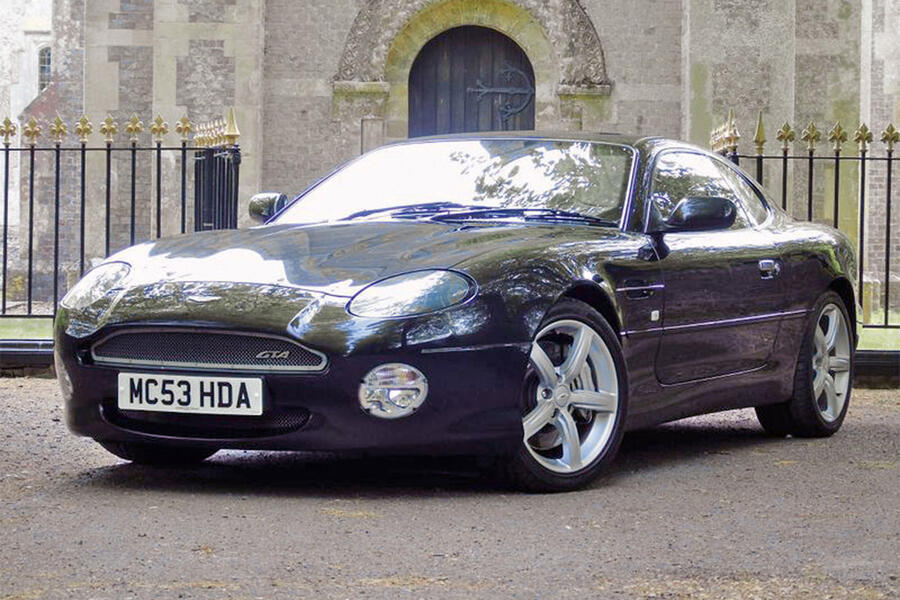 Aston Martin DB7 GTA, £41,950: The GTA stands for Grand Touring Automatic, not Grand Theft Auto, but £42k for one of 112 examples built is a bit of a steal. Subtly marked out by its mesh grille and bonnet vents, the special edition also packs uprated suspension and beefier brakes.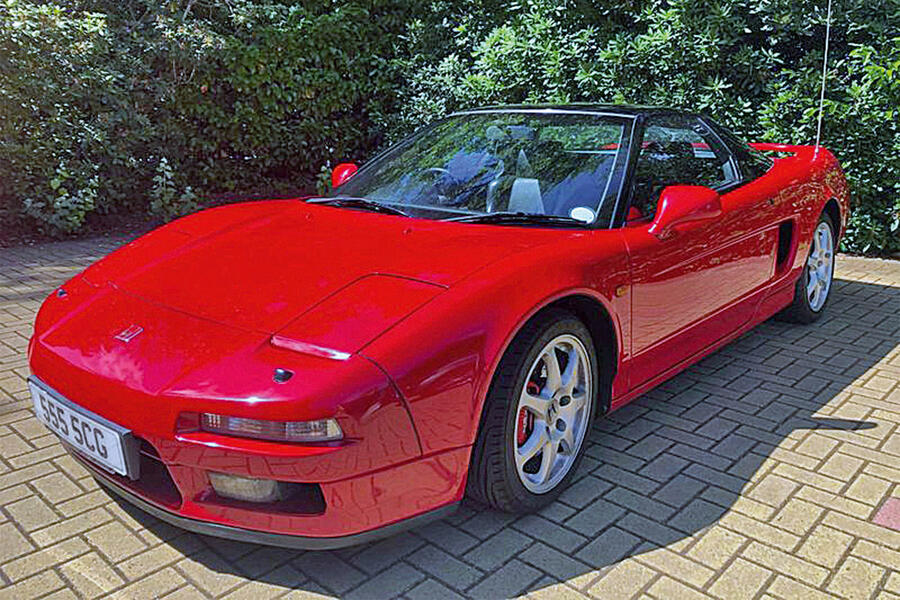 Honda NSX, £45,995: With its manual gearbox, unassisted steering and bare-bones interior, the Mk1 NSX is a world away from today's techfest of a machine. Happily, prices are, too, and this impeccably well-kept 1994 example can be had for not much more than a new Civic Type R.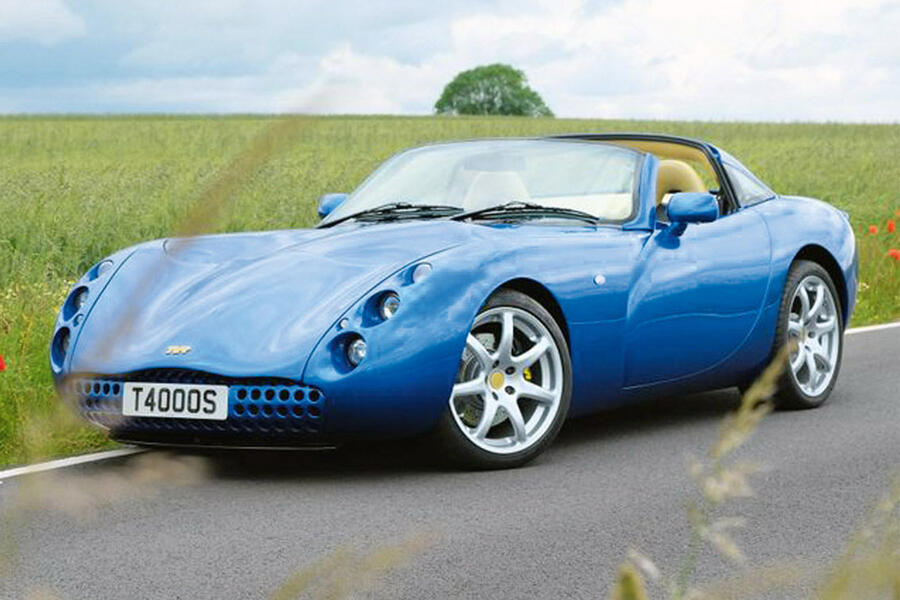 TVR Tuscan S, £48,000: Feeling lucky, punk? If so, jolly good, because the strikingly styled Tuscan is one of the finest driver's cars ever to come out of Britain but also one of the riskiest. If you're going to take the plunge, you might as well go all out with the 390bhp 4.0-litre S.
Auction watch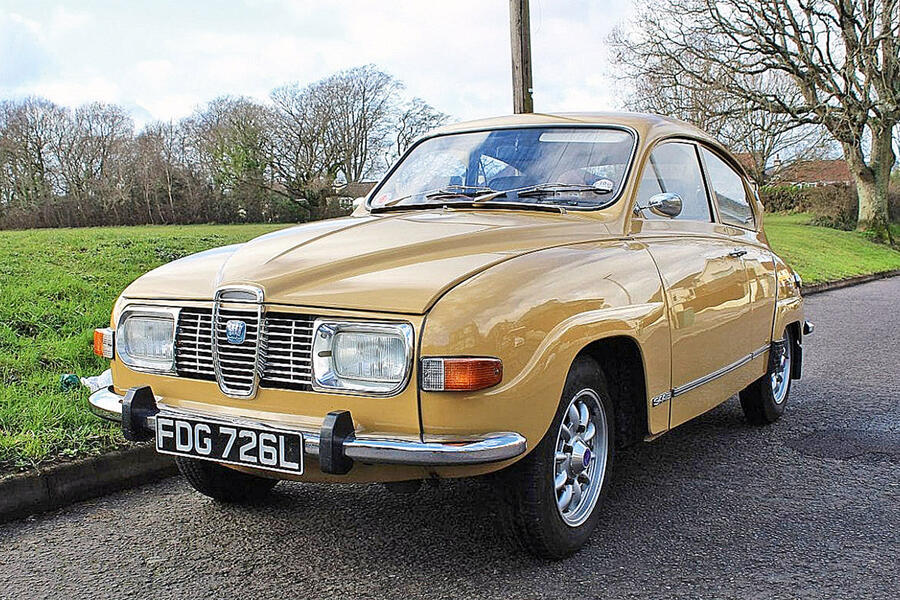 Saab 96 V4: Swedish rally driver Erik Carlsson is said to have 'invented' left-foot braking as a means of maintaining momentum through corners in his 36bhp two-stroke Saab 92, but the dizzying 64bhp output of this later 96 means its new owner needn't be so dexterous. That Ford-derived V4 engine is of the suck-squeeze-bang-blow variety, too, so has just the one tank to top up. The innovative over-running clutch (or freewheel) does make engine braking a bit tricky, however, so let's hope the new owner lives in a flat area. Just £6400 nabbed this Trollhättan timewarp.
Future classic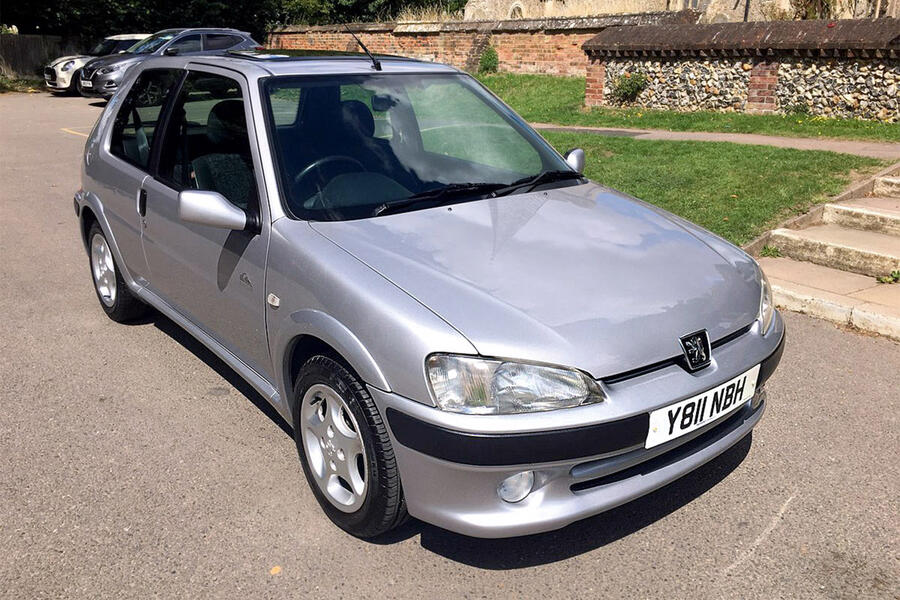 Peugeot 106 Quicksilver, £2995: Quiksilver may not be the most fashionable brand on the high street any more, but millennial French superminis, particularly those with a sportier inclination, are enjoying something of a renaissance. Nearly £3000 for a Peugeot 106 from 2001 – even one of the increasingly rare limited-edition cars – might seem a bit optimistic, but look at recent surges in value for the older 205 GTi and 106 Rallye for reassurance that your investment could soon bear fruit. The towering stack of history and new gear linkages help to sweeten the deal.
Clash of the classifieds
Brief: I've got £5000 to spend on an endangered V8.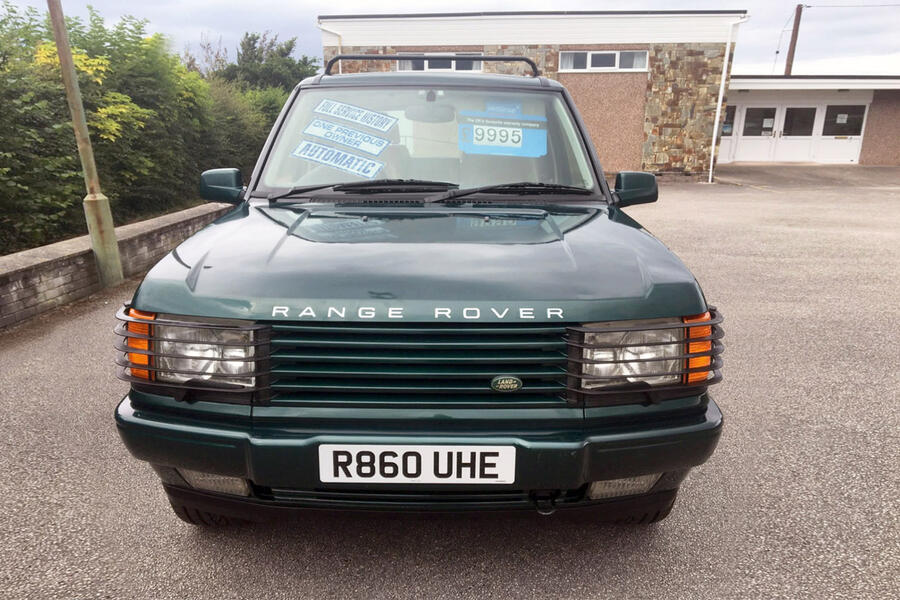 Range Rover 4.6 HSE, £4990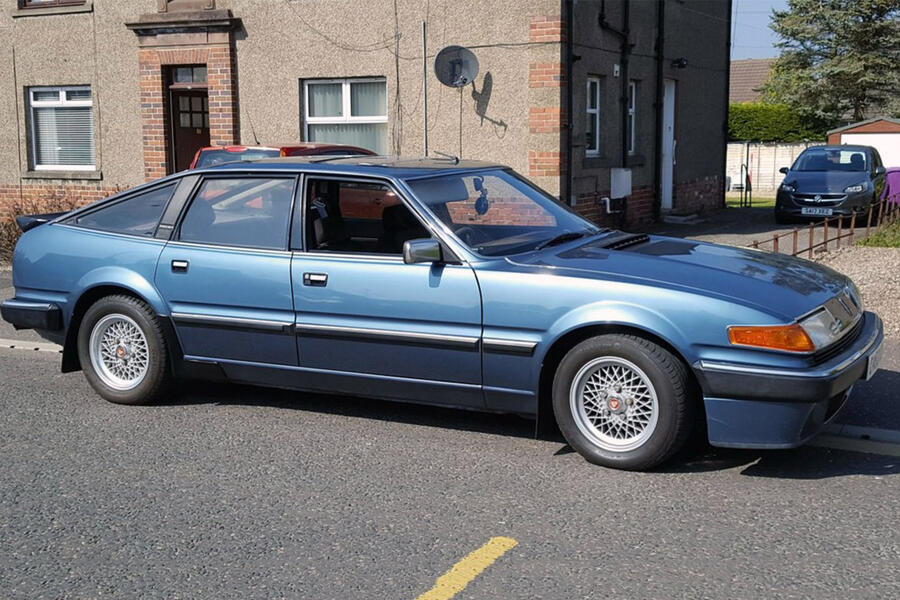 Rover SD1 3500 Vanden Plas auto, £4500
Max Adams: A high attrition rate due to the typical British Leyland build quality and biblical rates of tinworm have drastically thinned the herd of SD1s, particularly for my Vanden Plas example. My extensive coffee-break research suggests there are only 22 Vanden Plas autos left registered on the road!
Felix Page: On one thing we can agree: the Buick-derived Rover V8 is one of the finest engines ever made. I prefer mine in 4.6-litre flavour, though, and in something a little more modern. This P38-generation 1997 Range Rover comes resplendent in HSE trim so packs a wealth of welcome refinements. Plus, the previous owner has put a PlayStation in the back, so James will have something to do when the suspension inevitably fails.
MA: Hmm, I have fond memories of V-Rally 2 on the original PlayStation but not of the P38 Range Rover – although, to be fair, that was a 2.5-litre diesel, which was glacially slow. Not exactly rare, the Range Rover, compared with my stylish Rover.
FP: No, but that speaks volumes as to its preservability. My Rangie still looks every inch the Chelsea tractor that it was designed to be, so I needn't worry about looking like a Beverley Hillbilly when I pop out for brunch.
MA: You'll need to strike oil to run your silly and overly consumptive Rangie. My 1985 SD1 is actually surprisingly light for a big car and is rather efficient as V8s go. Plus, Vanden Plas is the name of a renowned Belgian coachbuilder, so I would argue that mine is equally posh.
FP: I'll refrain from making an obvious joke about how your stereotypically rust-ridden car is lighter than it looks. Whoops, maybe I won't. We all know that your Belgian coachbuilder probably drove home in a Range Rover. James, what say you?
Verdict: I'm after eight, and that SD1 looks mint.
READ MORE
Ferrari 812 GTS 2020 UK review 
GTO Engineering to launch Ferrari 250 GTO-inspired Moderna 
Ferrari Portofino M brings powertrain, chassis and tech upgrades