Buy them before we do: second-hand picks for 25 September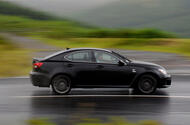 A 12-year-old Lexus IS F is more than a match for that BMW fast saloon you've been eyeing, and much cheaper
With a snarling naturally aspirated V8 pumping 417bhp and 372lb ft to its rear axle, a sub-5.0sec 0-62mph time and a top speed in the high hundreds, the often-overlooked Lexus IS F is the affordable and fun BMW M3 rival you've been seeking.
This Japanese super-saloon's appeal is boosted these days by its relative rarity, a result of its high original prices, so you may struggle to find a good one. But happily, unlike with an M3 of similar vintage, there's remarkably little to worry about if you do: it is a Lexus, after all.
It says it all that the only fault that is known to regularly crop up is the water pump's propensity to spring a leak (okay, you're looking at a hefty labour bill if it does), besides gripes about the car's unquenchable thirst for fuel, brake pads and tyres. You can't run an IS F on a shoestring, but you could save a load of cash on running it compared with its more fragile contemporaries.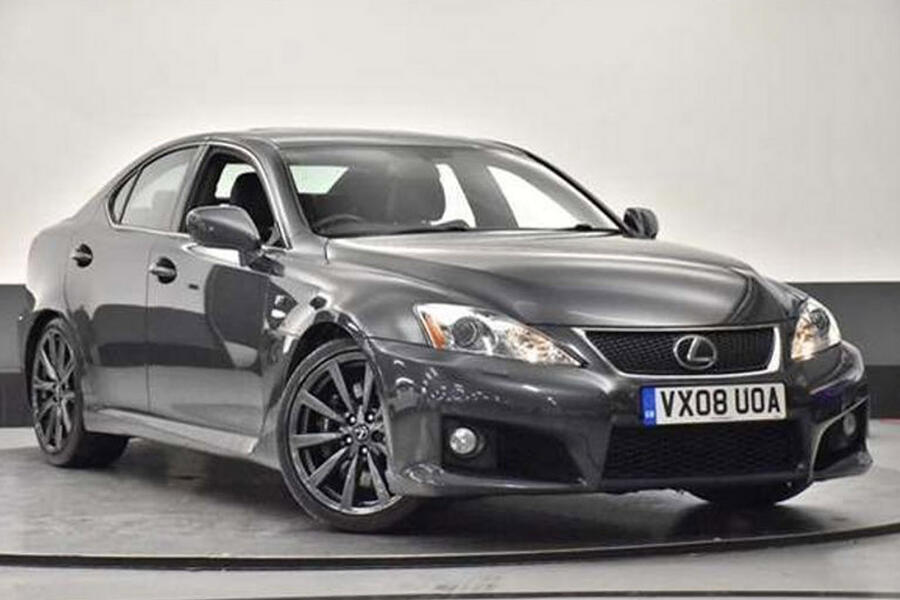 We found this rather attractive and well-specced example listed at £13,995, which makes it one of the cheapest on the market, at roughly the same price as a three-year-old Ford Focus ST. Climate control, cruise control, a DVD player, rain-sensing wipers and heated electric memory seats are all present and correct, and although it has covered 149,000 miles, it's claimed to drive like it has a third of that on the clock.
It's a 2008 model, however, which means it goes without the traction-enhancing limited-slip differential, improved suspension and better sat-nav that came with the 2010 facelift. This and its high mileage explain why it's around half the price of a similarly specced 2013 example also on sale.
Daihatsu Charade De Tomaso GTI, £8950: The Japanese-market De Tomaso (yes, that De Tomaso) version of the oft-forgotten Charade GTi packed 122bhp – 18bhp more than the UK car – and unique styling touches. It's extremely rare these days, making this grey import look like good value.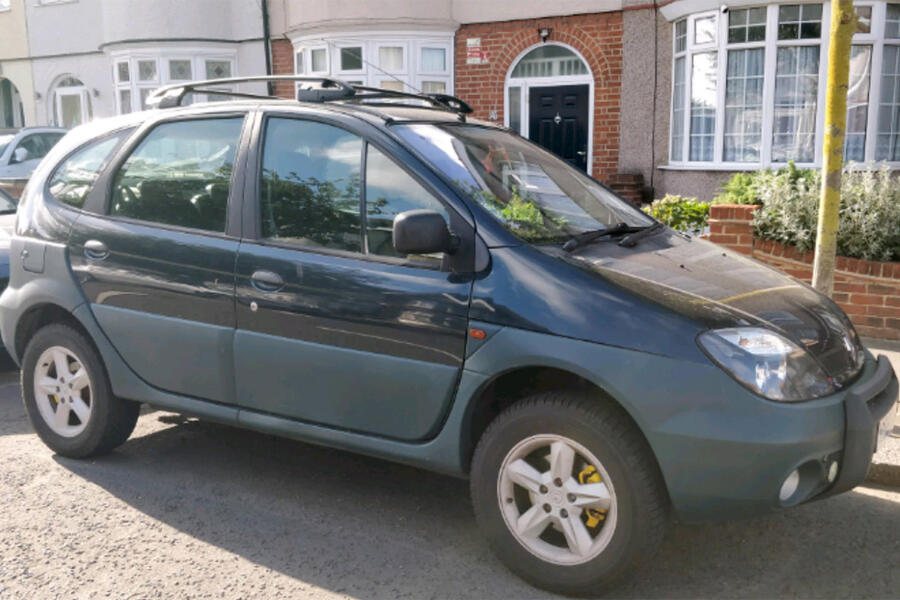 Renault Scenic RX4 2.0 16v, £1450: The off-road-oriented version of Renault's rather staid MPV was either way ahead of its time or a niche that didn't need exploring. Regardless, a people carrier with genuine 4×4 credentials and two electric sunroofs is a rare and enticing proposition.
Range Rover 4.0 V8 Auto, £7991: Feeling brave? Even ardent Range Rover fans tend to steer clear of the P38 generation, given its propensity for electrical and suspension failure, but this top-spec 4.0-litre model has done just 33,000 miles and is offered with a warranty, which is tempting.
Smart Fortwo Brabus Cabriolet, £7190: Here's a sporty German drop-top with a difference. Revered Mercedes tuner Brabus didn't touch the mechanicals of Smart's tiny two-seater, but the sports suspension, racey rims and twin tailpipes it did add enhance its appeal. Rarity is on its side now, too.
Auction watch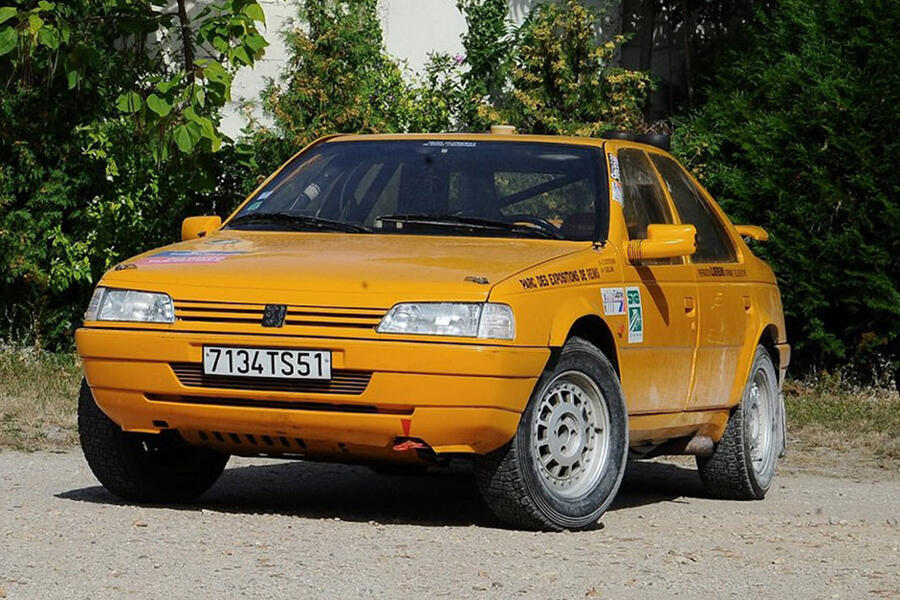 Peugeot 405 Mi16 4×4: The story behind the insane-looking, 316bhp Peugeot 405 'Grand Raid' is rather interesting, as you would expect given its £53,376 estimate. Built to take part in the hardcore Australian Safari rally in 1993, it counts carbonfibre doors, a 300-litre fuel tank, forged pistons and a Torsen differential among its upgrades. It never actually took part in the rally itself, which is probably why it remains in such a usable condition today. But considering that a same-aged Group B rally car would set you back more than twice as much, this is a relatively affordable slice of motorsport history.
Future classic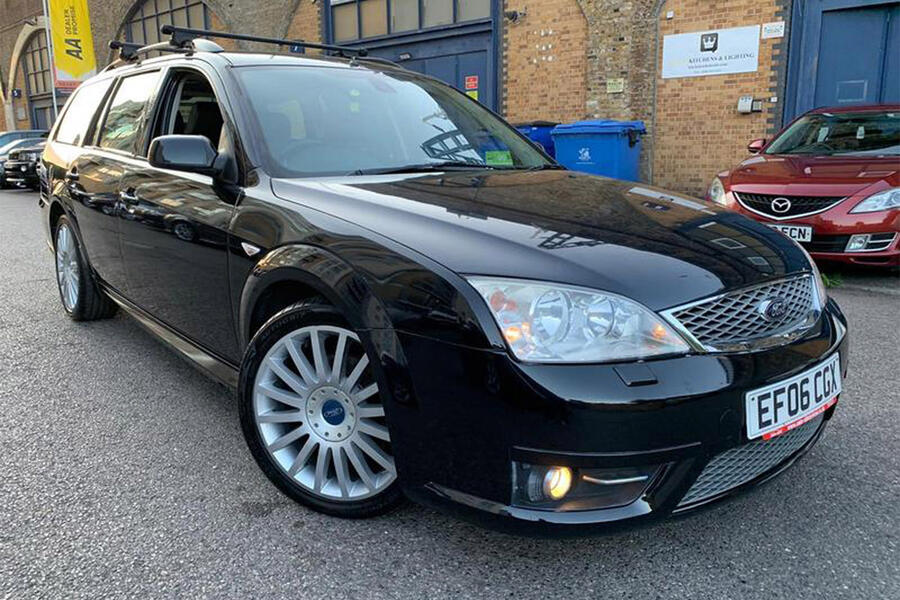 Ford Mondeo Estate ST 220, £3890: Remember when Mondeo Man started hitting the gym and got in shape? Don't let this Estate's somewhat tame styling fool you: under its bonnet is a 3.0-litre V6 making 223bhp and 210lb ft. Those are modern hot hatch numbers, and its 6.6sec 0-62mph time isn't far off either. Sadly, clean ST 220s are few and far between these days, with most having ended up on the wrong side of a hedge, the scrapyard gate or the law, so this 2006 car's sub-£4000 valuation doesn't seem unreasonable, especially as it's bound to shoot up in the near future.
Clash of the classifieds
Brief: Can I have a cool family hatchback for £3000?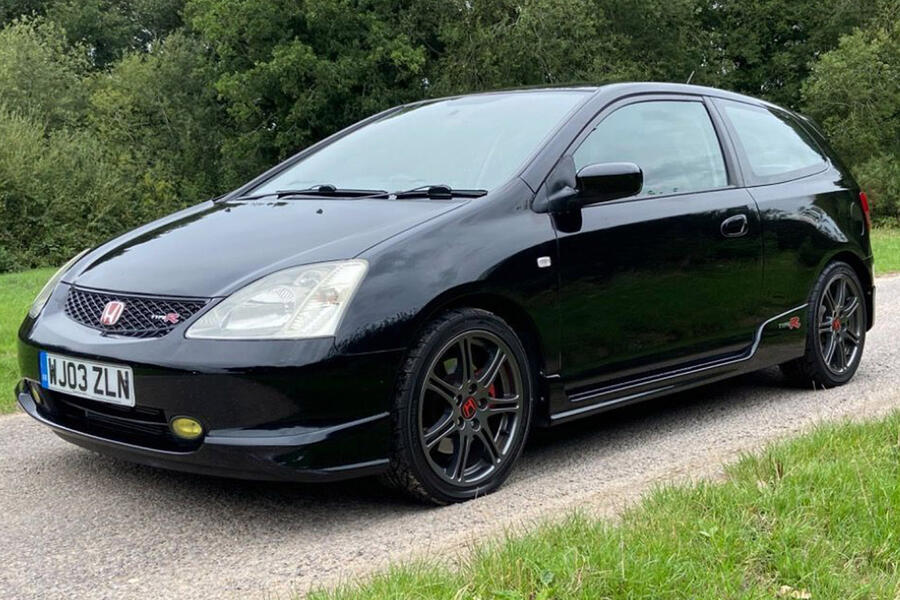 Honda Civic Type R, £2990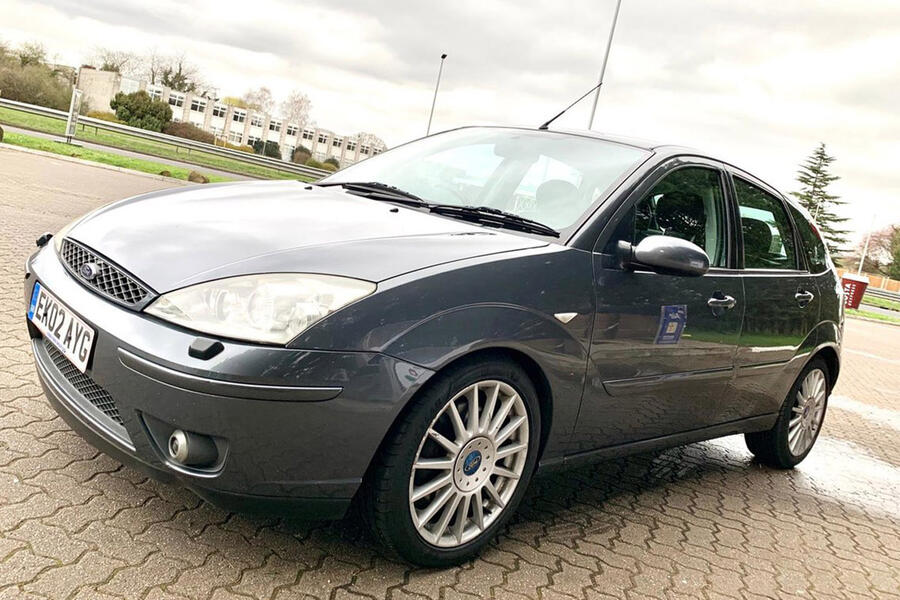 Ford Focus ST 170, £1900
Max Adams: To us at Autocar, a cool family hatchback is a Honda Civic Type R. No half measures were taken with the EP3, thanks to a screaming VTEC engine that makes 197bhp – proper performance. It's also pin-sharp to drive, and the 2003 one I've found seems to have been well looked after (despite its low price and high mileage) and even comes with fresh rubber all round.
Felix Page: Quite right too, but James did ask for a 'family' hatchback. That Type R is rather more commonly found at the shopping centre than on the school run. My delightfully subtle Ford Focus ST 170, on the other hand, achieves that coveted balance of performance and usability. Plus it looks completely unremarkable to the average bystander, so the kids won't be embarrassed to ride in the back, nor will they have to awkwardly contort to get in there, given the handy rear passenger doors.
MA: Yawn. I think you're making excuses for the fact that your Focus was little more than a stopgap at the time until the delayed RS arrived. Yes, it handles well, but mine is even better. And the extra 30bhp of the Type R and its quicker 0-62mph time will make up for any minor embarkation delays.
FP: So it's pretty quick off the mark, eh? That's nice, but it makes its 157,000-mile odo reading rather worrying: that's potentially a lot of clutch drops and handbrake turns. My 2002 car has done about half that, has a full service history and even features its original stereo – which yours, predictably, doesn't. And yours has a modified exhaust. James's neighbours will hate him.
MA: I doubt he cares what they think, and CDs are so outdated.
FP: Spoken like an angsty youth, rather than a sensible family man…
Verdict: I'll focus on practicality and take the five-door fast Ford.
READ MORE
New Lexus IS features fresh styling, new tech and enhanced chassis 
2020 Lexus LC 500 Convertible prices revealed 
Refreshed Lexus LS revealed with new technology