Buy them before we do: second-hand picks for 26 March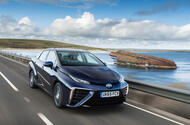 The hydrogen-pumped Toyota Mirai could be the future, or not. Either way, it's a steal second-hand
First things first: when it was new in 2017, this Toyota Mirai saloon cost £66,000, making its current £27,995 price rather tempting. The catch? It's a fuel cell electric vehicle, meaning that unless you're near one of the UK's 15 or so hydrogen pumps, you will suffer from range anxiety and then some.
But times are changing: there's a fast-growing awareness of hydrogen's value in the energy mix, while the UK is well placed to produce loads of it very cheaply. ITM, a British company active in the hydrogen sector, plans to open 100 filling stations in the next five years. It will need customers, of course, but on that point, there's an all-new Mirai coming. Hyundai has also joined the party with its all-new Nexo FCEV. And then there are all the buses and commercial vehicles forecast to be using hydrogen in the coming years.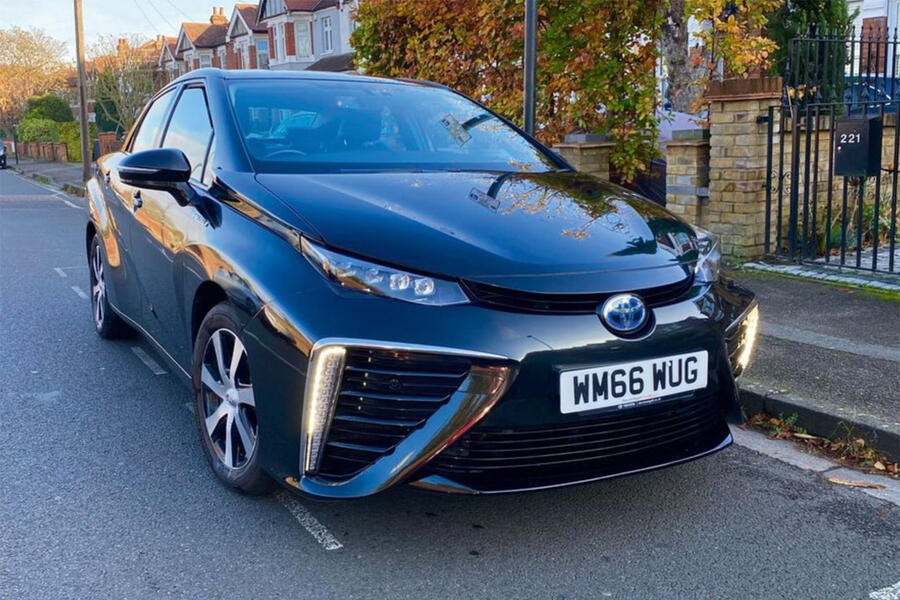 Both the new Mirai and Nexo are expensive but, as we've seen with battery-electric vehicles, if more manufacturers can be persuaded to come on board, prices will fall and a used market will establish itself offering far lower entry points such as the one provided by our Mirai.
This example has a full Toyota service history and has had only one owner. As befitting a car costing just shy of £70,000, it wants for little, with Go Plus sat-nav, heated front and rear seats and electric adjustment for the driver's chair all fitted. The seats are trimmed in synthetic leather, but at least it means we won't be telling you to check for cracks in 10 years' time.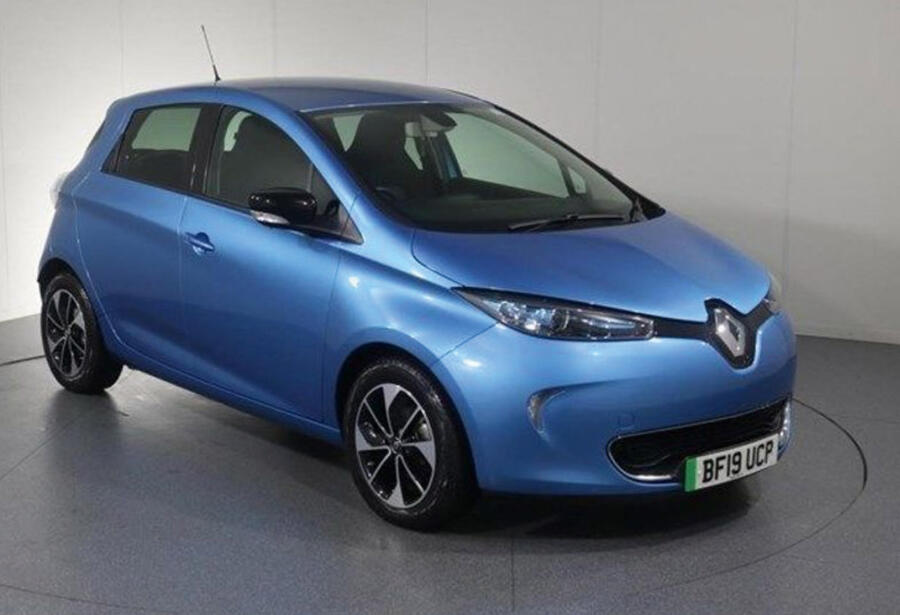 Renault Zoe i Dynamic R110 £16,210: The i means this Zoe comes with its battery, so you don't have to lease it. This makes the car rare and one that makes a deal of sense if you're planning to keep it for some years. It's a 2019 car with 6000 miles so has six years of its battery warranty left.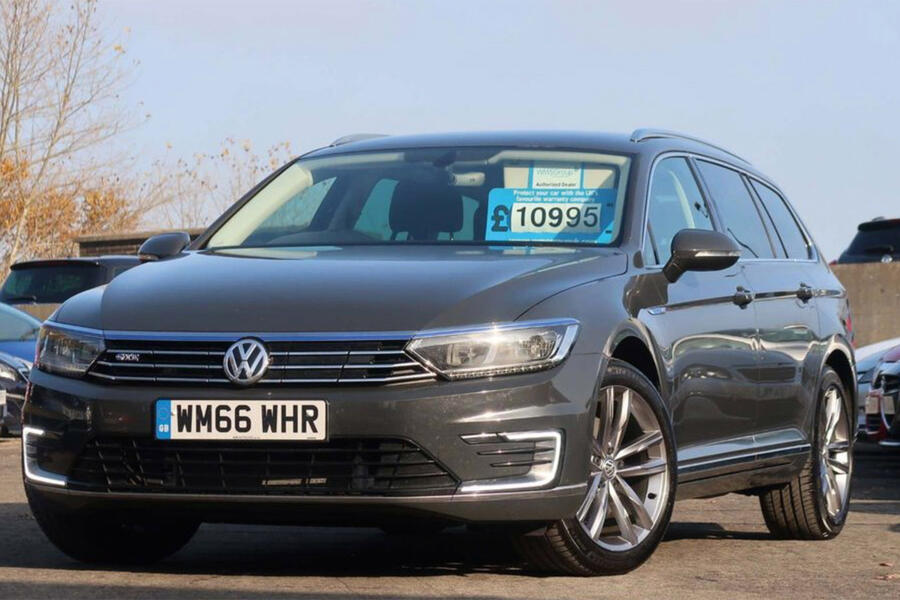 Volkswagen Passat 1.4 GTE Estate £10,989: New in 2017, this PHEV cost around £40,000, so it offers a major saving – except it's done 140,000 miles. On the upside, it's had just one company owner (we'd check if that means an individual or the whole department) and comes with a full service history.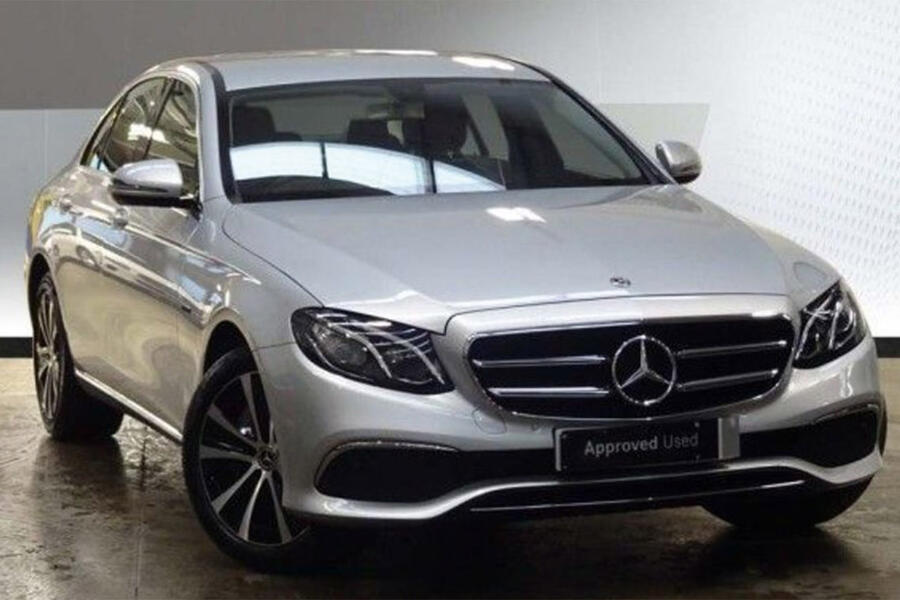 Mercedes-Benz E300de SE £26,799: Diesel-electric hybrids such as this 2019 E300de with 17,000 miles are aimed at fleets: they're pricey but cost the boss less in tax. Only when used do they add up for us. This one costs 44% less than new, making it a classy, refined and economical steal.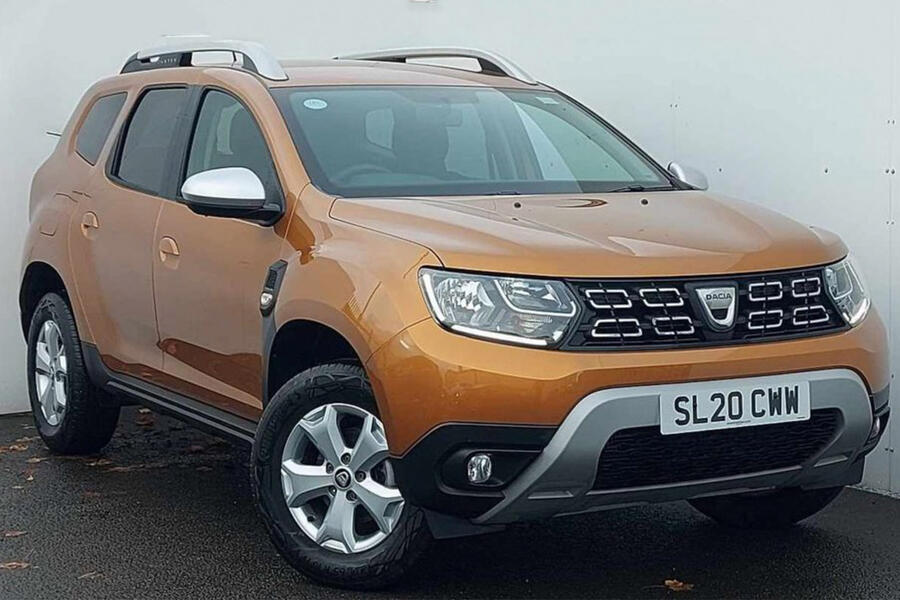 Dacia Duster 1.0 TCe 100 Bi-Fuel Comfort £11,660: This clever Duster can run on petrol and LPG. The latter is around half the price of petrol, so while the engine may be slightly less efficient in LPG mode, it still yields big savings at the pump. This is a 2020 car with 6000 miles for some £3000 less than new.
Auction watch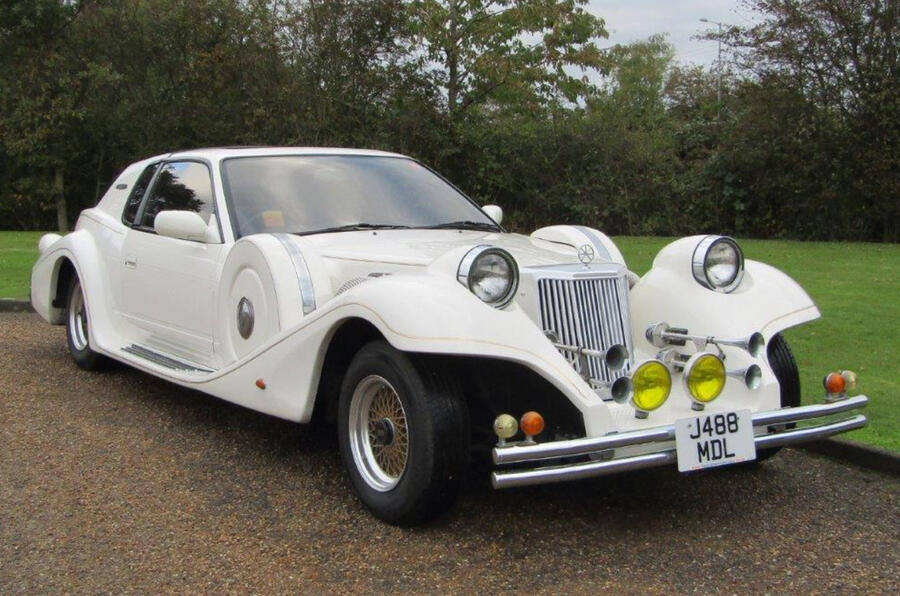 Mitsuoka Le-Seyde: There's a four-cylinder S13 Nissan Silvia somewhere underneath all those running boards, chrome bits and spare wheels. Around 500 Le-Seydes were made, and Mitsuoka, the Japanese coachbuilder responsible, claims that all of them sold within days. There was a convertible version called the Dore, but it was based on the Fox-body Ford Mustang of 1978-1993 – not that you would know. Looking like the love child of a Morgan and a Buick, the Le-Seyde is best viewed from the rear. Inside, it's stock Silvia – a lapse in creativity too awful for words. This automatic model from 1991 sold for £11,130.
Future classic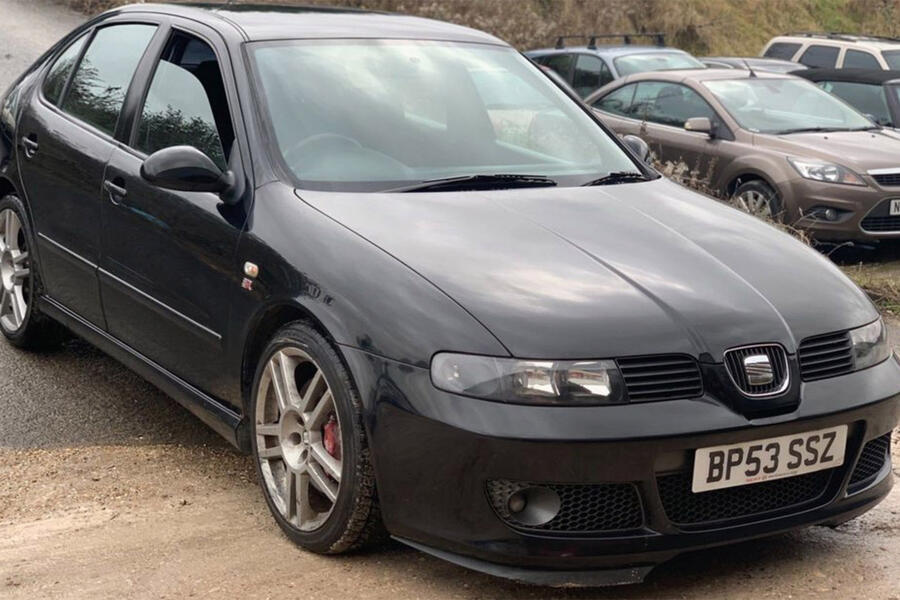 Seat Leon 1.8 20v Cupra R £2990: Should the Seat-owned Cupra performance brand ever find itself casting around for inspiration, it need only pop down to the company archives for the file marked 'Mk1 Seat Leon Cupra R, 2002-2004'. Quick, fun to drive, well built, practical and good looking, this 221bhp Seat hot hatch was completely on-brand. Proving what a hooligan it could be, it even gave its sister car, the Mk4 Volkswagen Golf GTI, a punch on the nose (although, to be fair, that wasn't difficult). Our find, a 2004 car that has done 130,000 miles, looks a little sorry for itself, but it's nothing a good service and a wash and brush-up can't fix.
Clash of the classifieds
Brief: 'Pick up' an interesting truck for less than £10,000.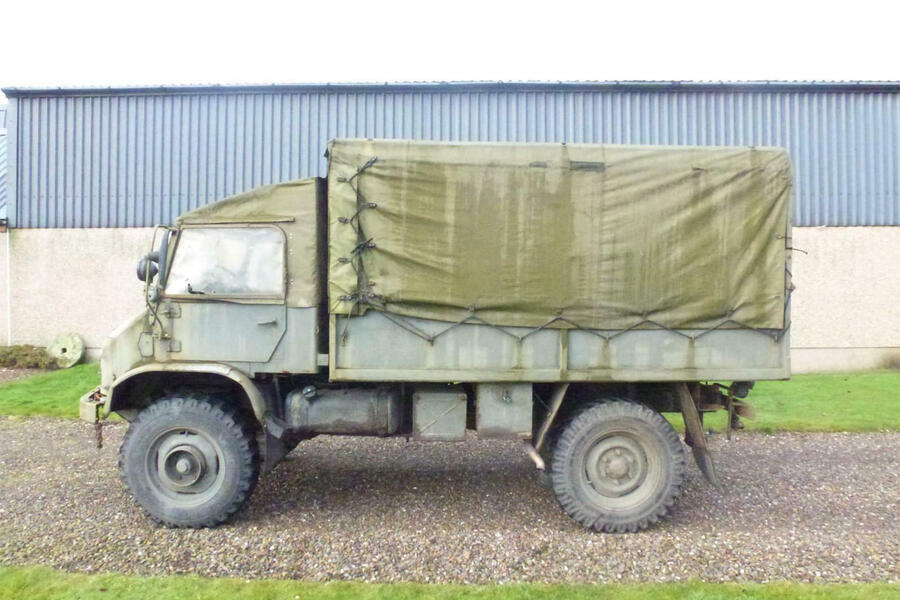 Mercedes Unimog 404 £7950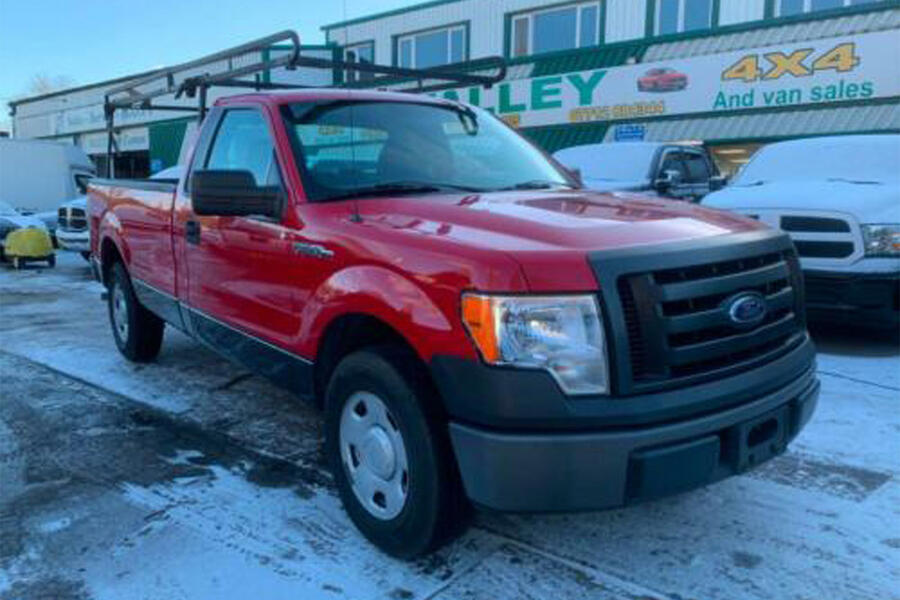 Ford F-150 £7950
Max Adams: What could be more interesting a pick-up than an ex-Swiss Army Unimog? Nothing, that's what. Okay, it won't be fast, but the diff locks and portal axles mean no terrain is off limits.
Felix Page: You want something rare and different? I give you: the single-best-selling pick-up of all time. Joking aside, you don't see many US-spec F-150s on our narrow roads, drinking our pricey fuel, so there's some kerb appeal here. And who doesn't love a thumping great V8?
MA: People paying our pricey fuel prices – that's who!
FP: Were we to conduct a hypermiling twin test in our load-lugging duo, I'd wager mine would require fewer pit stops. Not to mention I'd arrive at the finish line about three days before your lumbering 'Mog.
MA: With 120 litres of diesel on board, I dunno. Also, I could drive a direct path over any obstacle, so I reckon I'd be able to cut the difference by about a day.
FP: A crucial selling point, I'd imagine, given your 58-year-old veteran looks like it might not have many more days left in it…
MA: Mine's probably seen off worse in that time, so some faded paint ain't gonna hurt it much.
Verdict: Hmm, Yankee hog or manky 'Mog? I'll take the Merc.
READ MORE
Analysis: Is there a place for hydrogen in motoring? 
Hydrogen cars explained: the technology targeting a fuel-cell future