Buy them before we do: second-hand picks for 28 November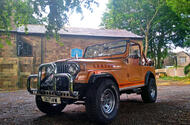 No, it won't be cheap to run and it lacks some rugged capability, but for pure charm this vintage CJ-7 is tough to top
As you will have noticed, cars are getting bigger. Many think that also means they're getting less exciting, less charismatic and a good deal more ubiquitous, but that doesn't have to be the sad truth of the matter if you step outside the world of PCP deals and boot-space bragging.
Some hilarious SUVs can be found on a stroll through the classifieds, each serving as proof that opting for a bit more height doesn't mean having no enthusiasm for cars. Take the Jeep CJ-7, for example – a high-riding runaround that couldn't be further removed in its conception from today's crop of jacked-up hatchbacks.
Preceding the better-known Wrangler and packing a whole host of refinements and luxuries not afforded to its military forebear, the Civilian Jeep is as much at home on the Rubicon Trail as it is cruising up and down Blackpool Promenade. With styling that has gone largely untouched since World War II, it's America's Land Rover Defender, if you like, and it certainly turns more heads on this side of the pond.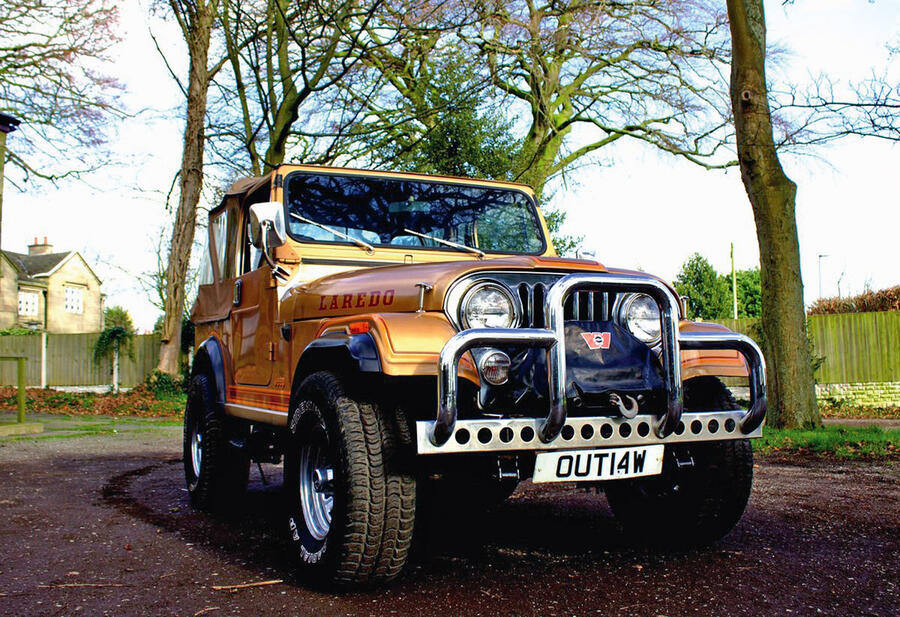 The one we found is particularly eye-catching, with the fantastically retro stripes and stickers that came with the Laredo package on top of its original gold paint, massive all-terrain tyres and chunky chrome bullbar. The original 4.2-litre AMC straight-six engine – revered for its dependability – remains, as do the Bestop Dualmatic canvas hood and tan leather seats.
It all looks in fabulous condition, too, probably because it has covered just 67,000 miles and been mostly garaged since it arrived here in 1986. A CJ-7 won't be as cheap to run, easy to fix or ruggedly capable as a contemporary Land Rover, but it lends itself to regular use in all weather far better than a V8 muscle car of similar vintage so is Americana that makes sense to own in Britain.
Looks can deceive, though, so we would look underneath with a torch to check all the chassis' known weak points, ensure the aftermarket Holley carburettors are tuned to perfection and thoroughly examine the notoriously troublesome electrics.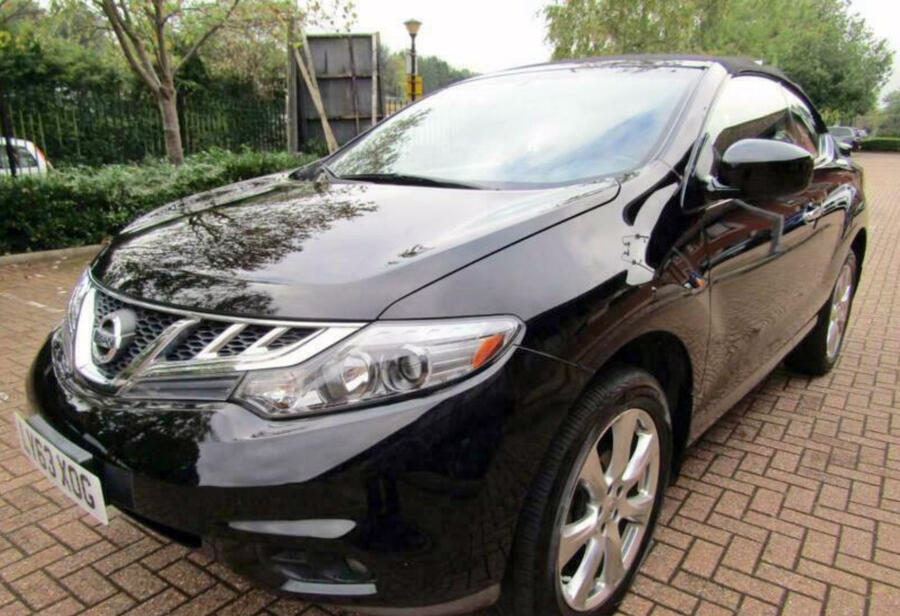 Nissan Murano Cross Cabriolet, £15,995: The Range Rover Evoque Convertible wasn't the first drop-top crossover; the Nissan Murano was available with a folding fabric hood as early as 2010. This import is keenly priced, but think of it as an open-air 350Z with a lift kit installed and it seems good value.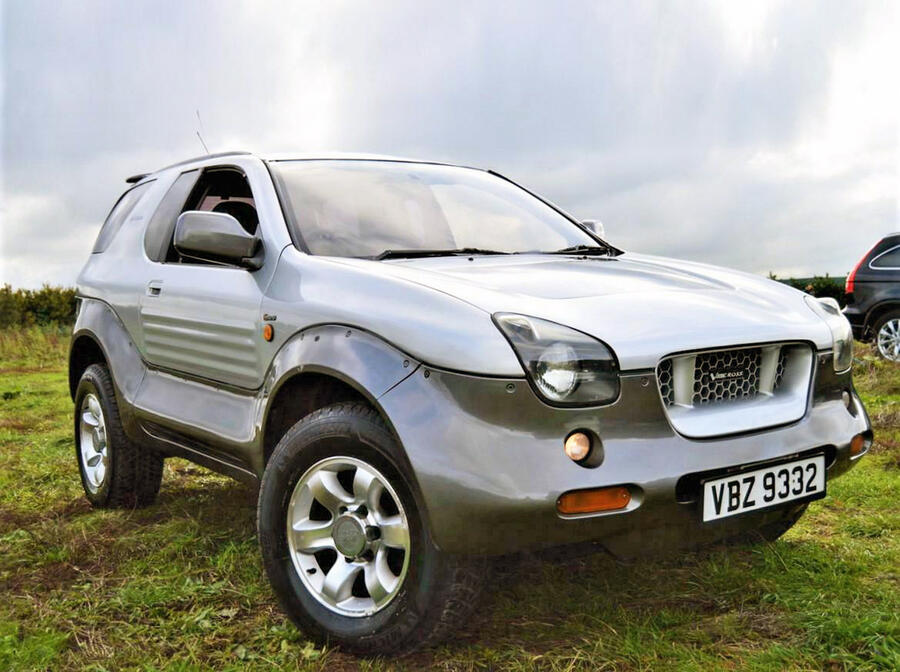 Isuzu Vehicross, £5995: Don't recognise this one? Isuzu built only about 6000 copies of this angry-looking oddity, and very few came to Britain. This 1999 car looks clean, but there are some issues with its LPG conversion and a rattling exhaust. Its rarity merits preservation, though.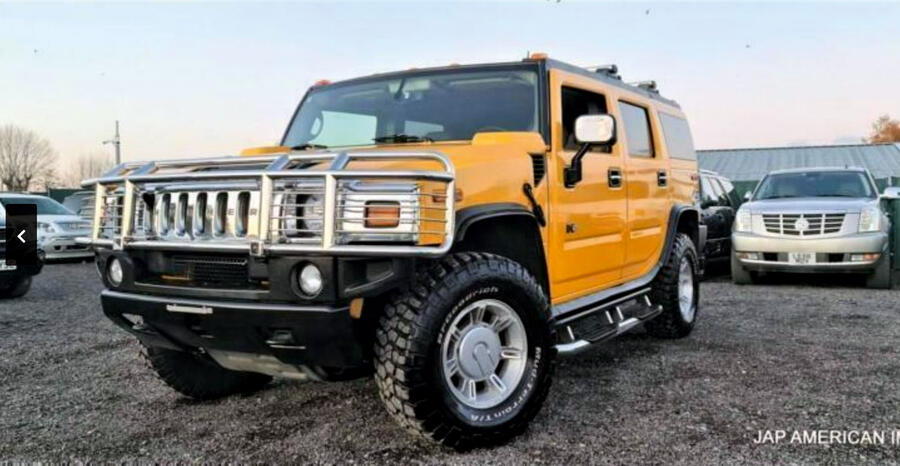 Hummer H2, £18,995: The H2 is too wide for the average British street, too thirsty for regular use, too ludicrously styled to be taken seriously. But why not take pleasure in its unashamed Americanness? You won't find a chrome grille, colossal V8 and bright yellow paint on a Hyundai.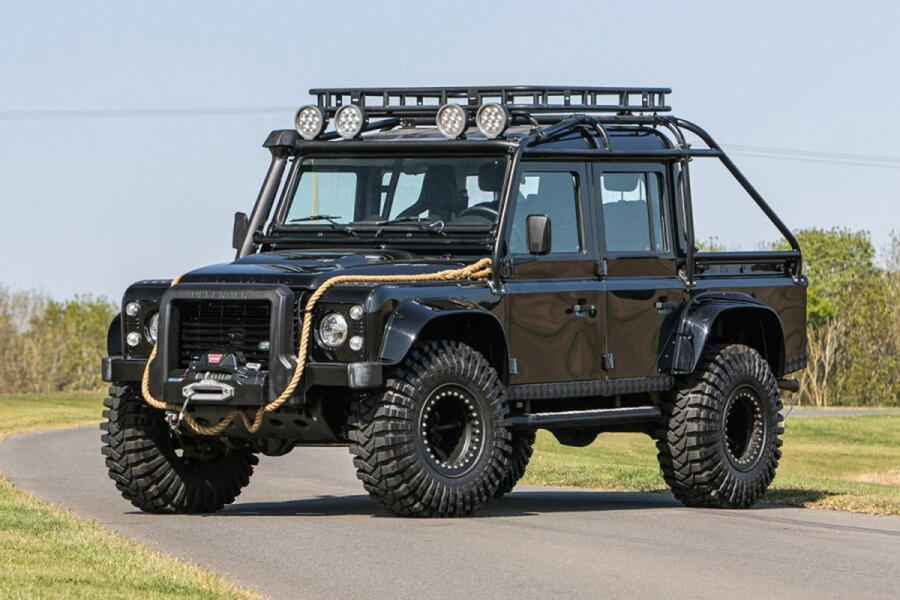 Land Rover Defender SVX Spectre, £175,000: The name's Bond, premium Bond… You'd need a big windfall to bag this chunk of 007 memorabilia. The last of nine Defenders modified by Bowler for Spectre, it's covered fewer than 1000 miles and has a roll-cage, 37in tyres and a rally-style suspension kit.
What we almost bought this week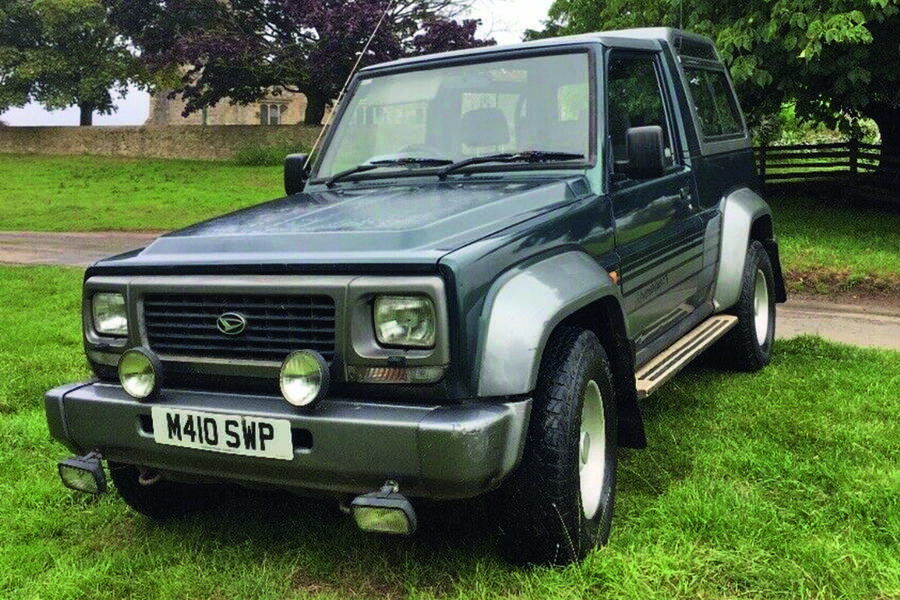 Daihatsu Fourtrak: Used 4×4 buyers are waking up to the appeal of a tidy Fourtrak, and why not? Sure, its 2.8-litre turbodiesel puffs out only 101bhp and there was no five-door, but for covering challenging terrain, towing heavy loads and taking the dogs out, it's just as capable as an old Defender 90 yet – at £2950, in this instance – well under half the average price.
Auction watch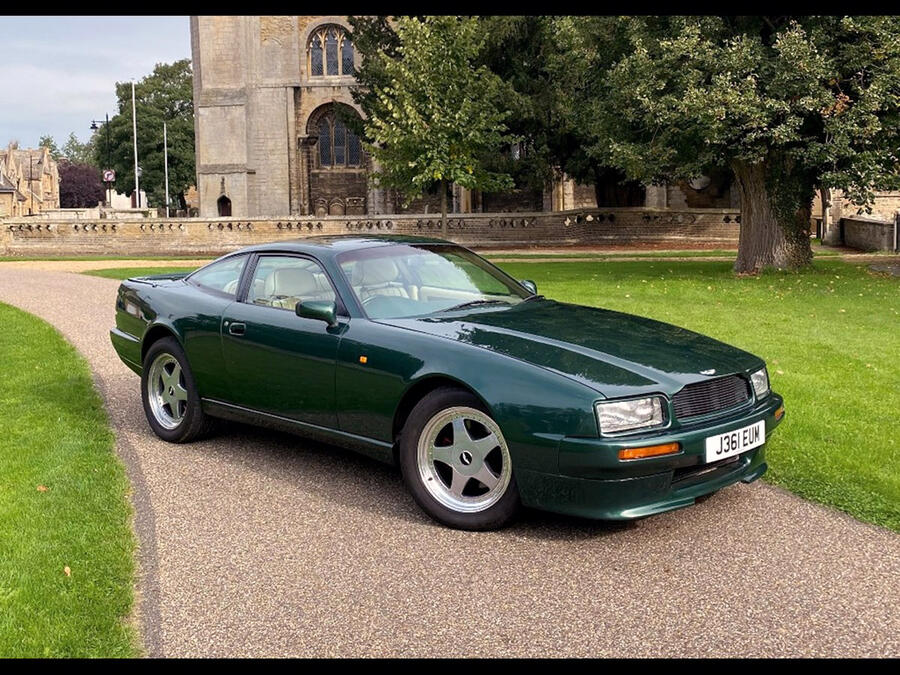 Aston Martin Virage: Recognise those headlights? Yep, last seen on the Audi 200. The brake lights are German too, being lifted from the original Volkswagen Scirocco. Elsewhere, you will find parts from Ford, Jaguar and even GM, but don't let that put you off. The Virage was Aston Martin's bold new successor to the V8, serving as the flagship for a brand then thriving under Ford ownership. And while the age of Gaydon's production line was evident from the various outsourced components, it still knew how to churn out a hard-hitting grand tourer. This British Racing Green example was a snip at £36,224.
Future classic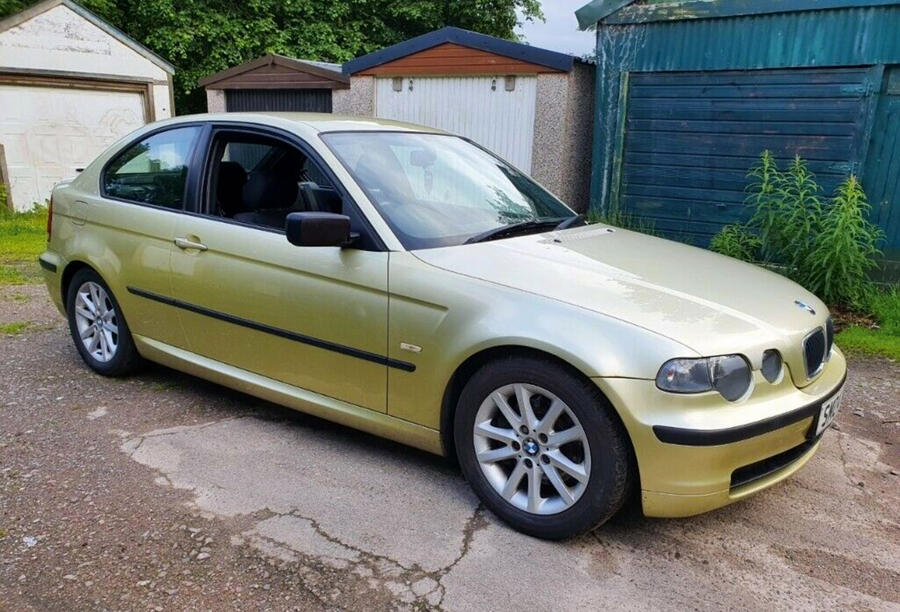 BWM 320td Compact, £1400: For one reason or another, BMW was late to the premium hatchback sector, ushering in the 1 Series a full eight years after Audi did the A3. Before that, there was the oddly proportioned 3 Series Compact. It's a shortened version of the 3 Series saloon, and although its back is indeed of the hatch variety, it retains a quasi-coupé profile and was available with a range of engines larger in capacity than others in its segment. This one is motivated by a 2.0-litre turbodiesel so is hardly the keen driver's choice, but it's nice to see an unmodified example.
Clash of the classifieds
Brief: I fancy something rare and quirky for £8000.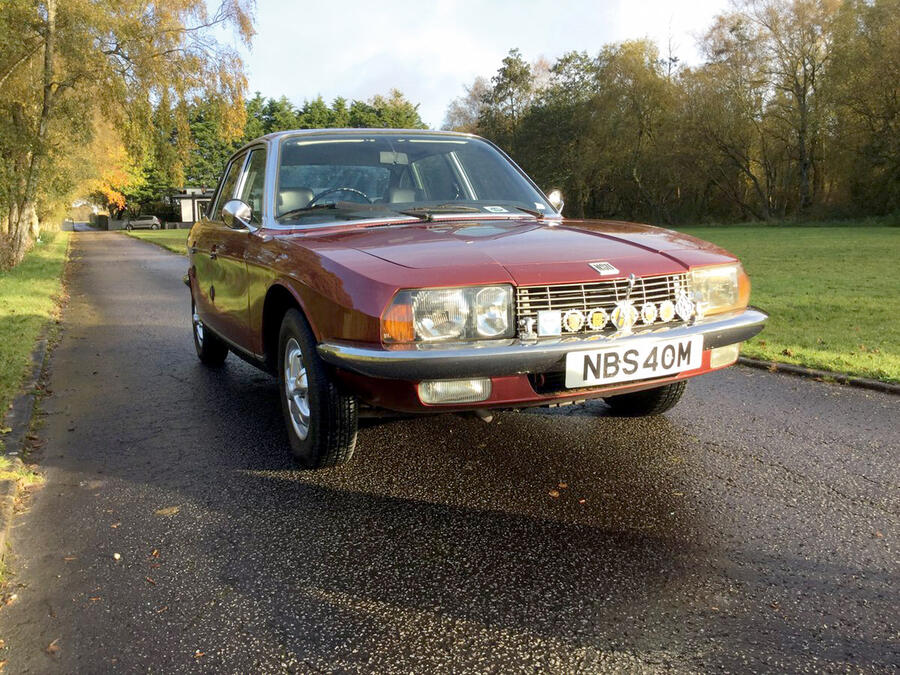 NSU Ro 80, £7500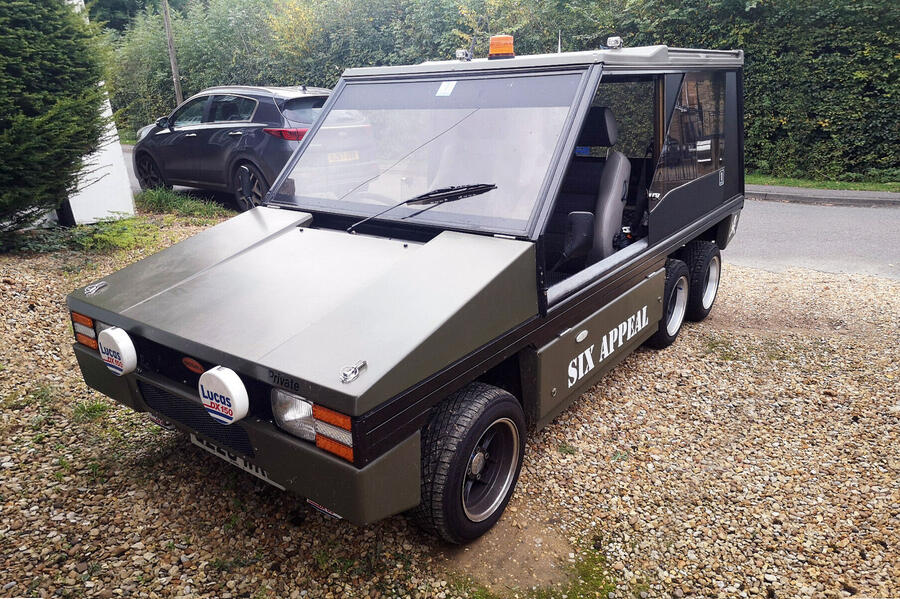 Hustler Six, £8000
Max Adams: The NSU Ro 80 is probably the quirkiest car you can get this side of a Citroën. Take one stylish four-door saloon designed with aerodynamics in mind, add a rotary engine and mate it to a semi-automatic gearbox with an electronic switch on the lever to control the clutch. Much like the DS, the Ro 80 was very expensive when it arrived in the late 1960s, at £1900, and never sold particularly well, so it's hard to find one today.
Felix Page: Quirky? Rare? I saw an Ro 80 parked outside the post office just three years ago; they're everywhere! Well, at least in comparison to the insanely scarce Hustler six-wheeler I've found. Just £8000 nabs you this 85bhp, one-of-500 oddity, which is essentially a lengthened, slightly undressed Mini with an extra axle. And there's plenty of room in the back for James's friends to join him for the ride.
MA: I don't think he will have friends for long if he drives around in that mobile greenhouse.
FP: Ahem, it was styled by William Towns, who you might know as the designer of the Aston Martin Lagonda and Bulldog. Besides, shouldn't you be hunting down a specialist compression tester?
MA: Old news. That's no longer an issue, thanks to improved rotor tip technology.
FP: Congratulations, you've made an otherwise exciting car sound incredibly boring.
MA: I just don't see how that uncouth beast of yours can compete with the sophistication of my NSU. It was named European Car of the Year when it came out and its engine is turbine-smooth.
FP: Park our two cars side by side and see how many passers-by stop for a chat about rotor tips. I think I've got this in the bag, don't you, James?
Verdict: Give me six of the best: I'll take the Hustler.
READ MORE
New Jeep Wrangler 4xe plug-in hybrid packs 370bhp 
New Jeep Grand Wagoneer concept previews 2021 luxury SUV 
Hybrids lead Jeep's green future, with first EVs to follow 
Jeep Wrangler Rubicon 392 is 6.4-litre Hemi-powered 4×4