Buy them before we do: second-hand picks for 30 November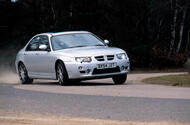 Yes, the MG ZT 260 really happened, and its Mustang V8 can be yours for £12 grand
It's hard to believe the ZT 260 happened, really. Just two years from going into administration, Britain's last domestically owned car maker swapped the driven axles around on its unassuming executive saloon and shoehorned a 4.6-litre Mustang V8 into the engine bay.
Cue raucousness on a par with even the rortiest super-saloons to leave Munich and Affalterbach. It wasn't so much the 252bhp output of the V8 that set hearts racing as the tyre-destroying 410lb ft of torque – 26lb ft more than the V10-powered E60-generation BMW M5 produced. The 260 could crack 0-62mph in a hair over six seconds and surge noisily onwards to 155mph, but it would put a grin on its driver's face at any speed. Fire up YouTube on your next tea break and watch some videos. That intimidating grumble hasn't been added in the edit: it really does sound like that.
It's one of the most unassuming Q-cars of its era, looking for all the world like a subtly tricked-out Rover saloon but packing a hefty Yankee punch. The heart transplant was carried out by slick automotive surgeons Prodrive and was complemented by the installation of a Dana limited-slip differential, Tremec five-speed manual gearbox (a slightly less lively auto option was available) and a quad-exit exhaust.
Levels of polish and refinement were left wanting somewhat and you could spend the £11,950 asked for this (extremely late) 56-plate car on a newer and better-appointed Audi RS4, but there are plenty of them around. Do your bit for an endangered model and have some fun while doing so.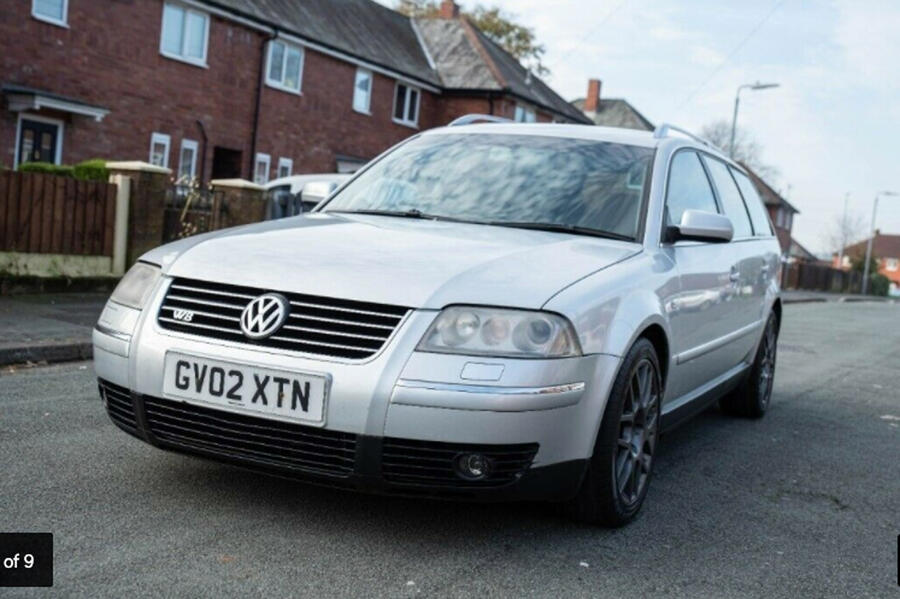 Volkswagen Passat W8, £1700: Another smirk-inducing proposition, although you won't be laughing when its 183,000-mile eight-cylinder motor suddenly expires. Still, it's a rare and plush thing and you can tell everyone that your car has half a Veyron engine while you 'W8' for the recovery truck.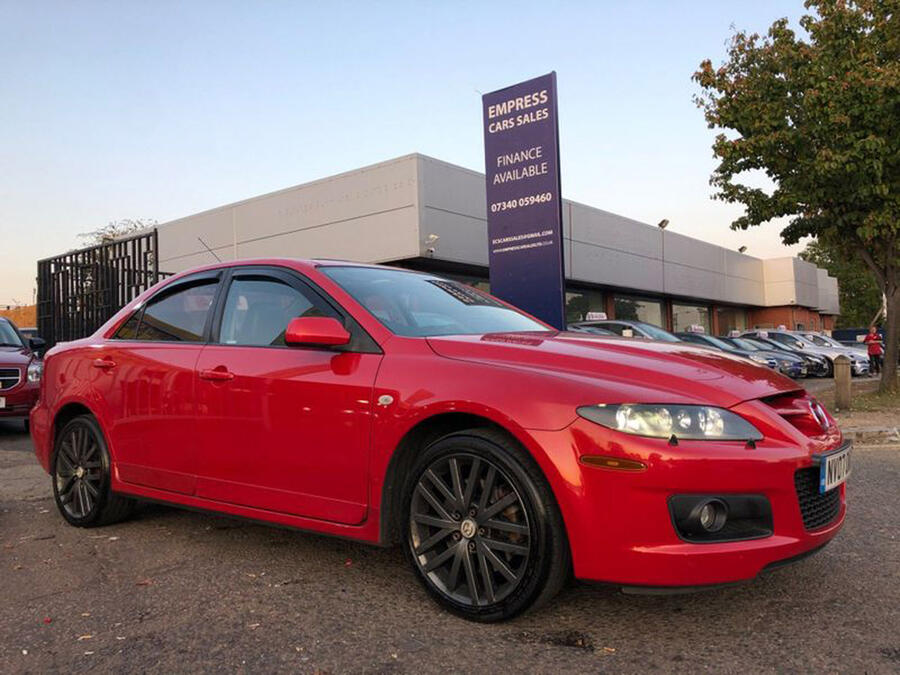 Mazda 6 MPS, £3590: The Mitsubishi Lancer Evo and Subaru Impreza WRX are thunderously competent 4WD Japanese saloons, but they're a bit, well, loud. This cheaper and lesser-spotted hot Mazda 6 sends its 256bhp to both axles but doesn't shout about it.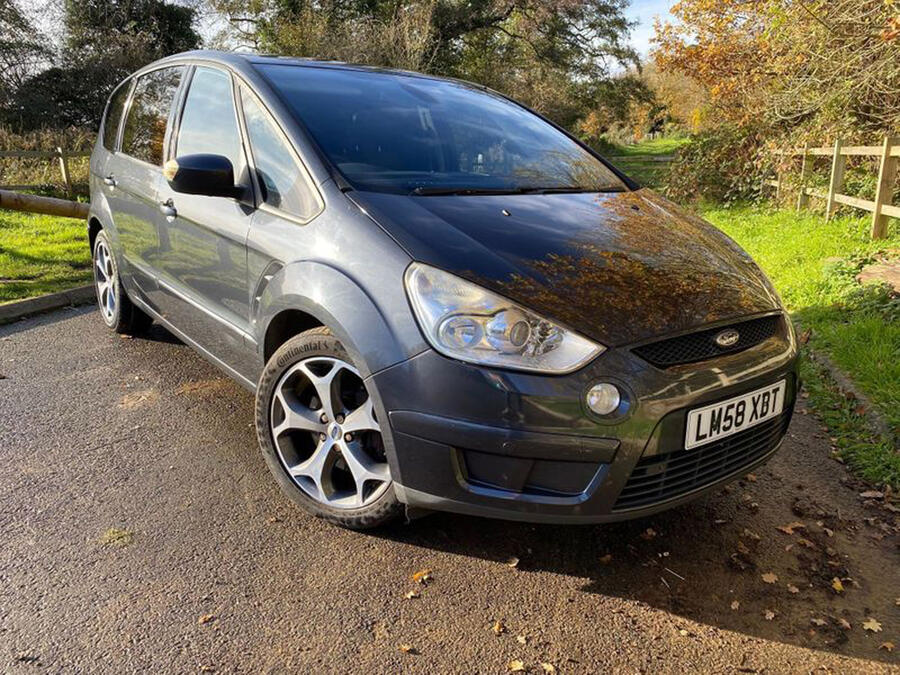 Ford S-Max 2.5, £3975: 'Sleepers' don't get much sleepier than this: a seven-seat Ford MPV with a manual 'box and the 217bhp 2.5-litre turbo lump from the Focus ST. The only clues as to its borrowed underpinnings are some sporty alloy wheels and a lightly revised front end.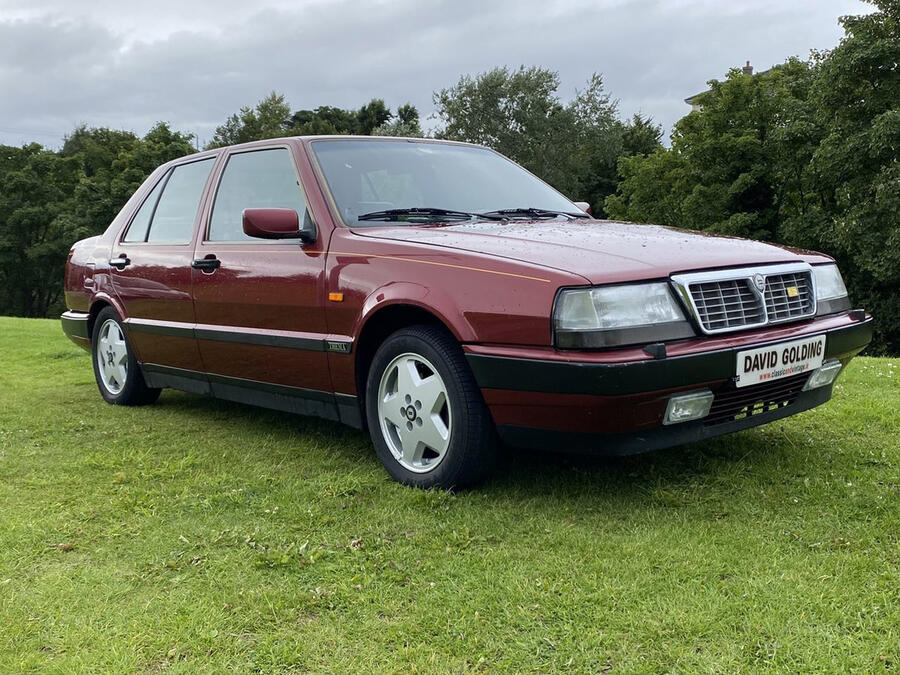 Lancia Thema 8.32, £12,750: This Thema is named for its eight cylinders and 32 valves, but the Ferrari-sourced engine was tuned more for all-round competence than outright performance. Thus, it produces just 215bhp but sounds glorious and revs to 7500rpm.
Auction watch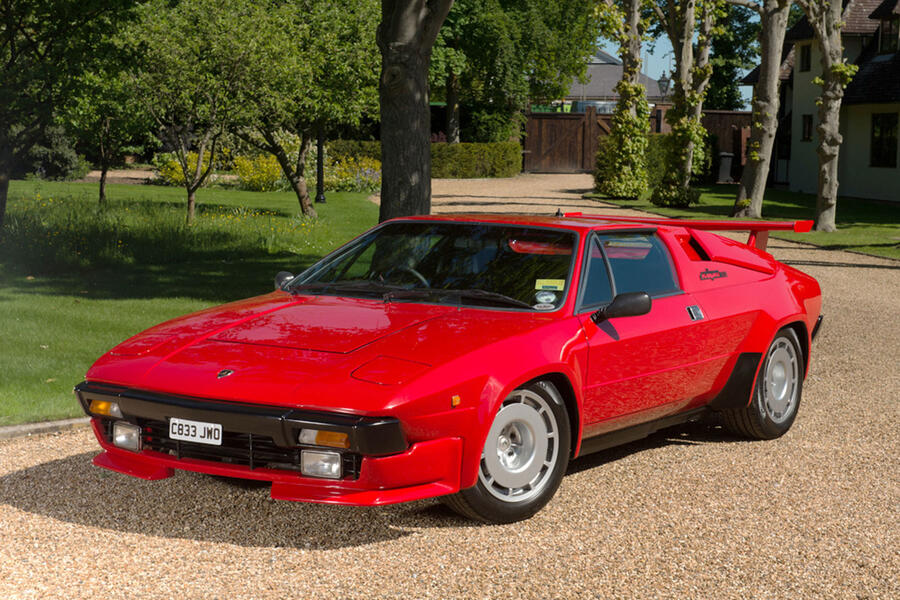 Lamborghini Jalpa: Here's a nice bit of trivia: the oft-overlooked Jalpa was the last Lambo to use a V8 until the Urus was launched in 2018 – and we won't be taking bets as to which one you'd stick on your bedroom wall… The Jalpa is a bit of a bargain, too. This 22,000-mile 1986 car garnered a hammer price of just £54,000, despite being one of only 35 right-hand-drive models built and undergoing a substantial recent engine overhaul. A baby Countach in every sense, it's a fast-appreciating classic that'll be way more fun to preserve than a pension fund.
Future classic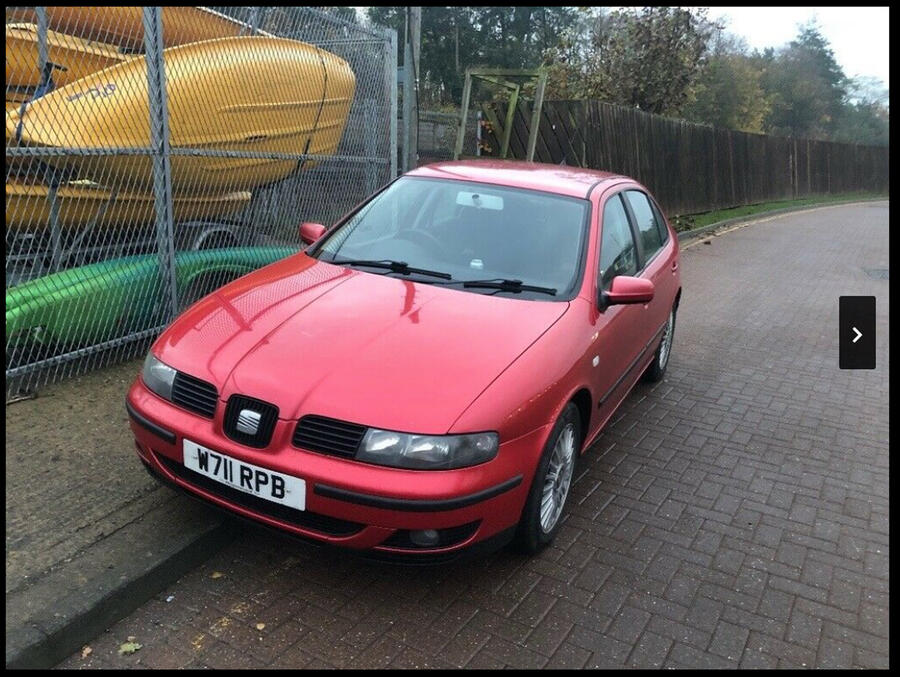 Seat Leon 20VT, £950: It's a hot Seat Leon from before they all wore Cupra badges and infinitely more covetable than the Golf on which it's based. The 20VT (that's 20-valve, turbocharged) eked 177bhp from a 1.8-litre four-cylinder, which made for a 7.7sec 0-62mph. Not lightning fast, sure, but because the understated 20VT went without the sporty bodykit of the full-fat Leon Cupra, you'll raise eyebrows with an exuberant standing start. This one has been around the block a few times and wears its fair share of battle scars, but at less than £1000, who's complaining?
Clash of the classifieds
Brief: Can you find me a 'Swiss army knife car' that does everything for £5000?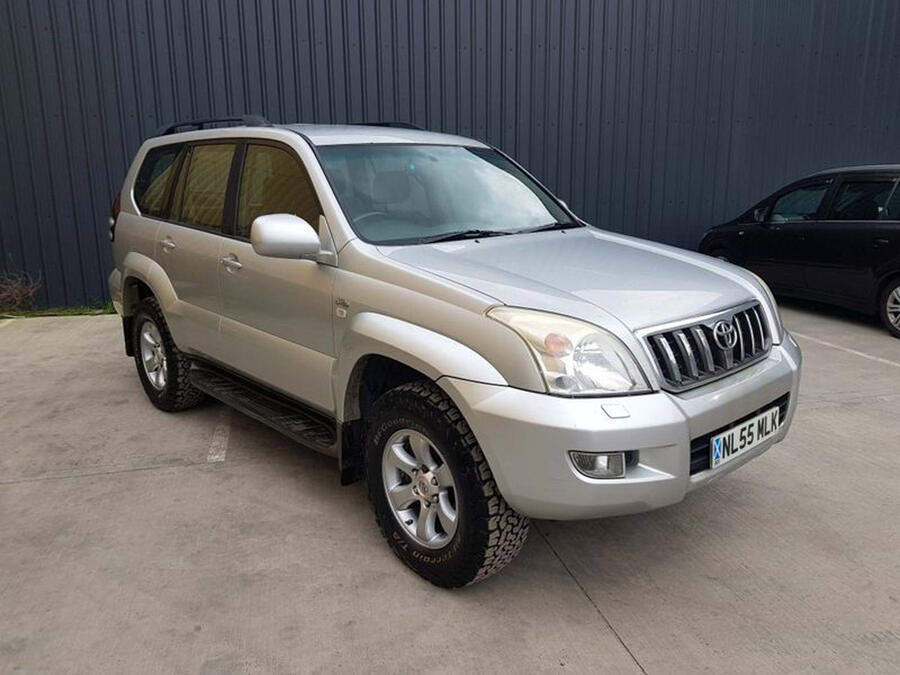 Toyota Land Cruiser 3.0 D-4D, £4975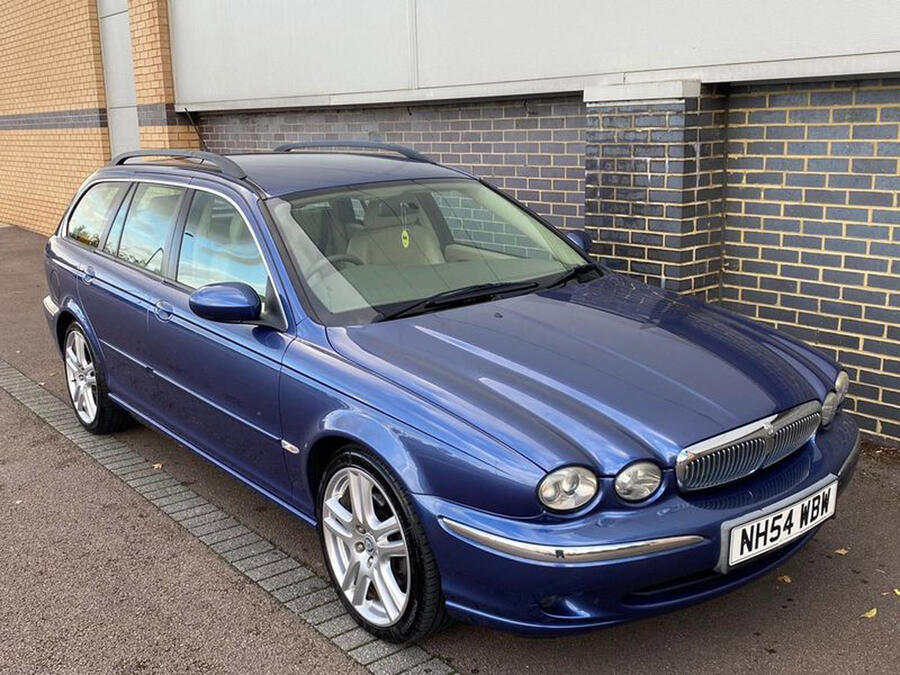 Jaguar X-Type 2.5 V6 Estate, £3699
Felix Page: Any car that's claimed to 'do it all' will more than likely excel in no particular area. But for sheer all-round adaptability and across-the-board competence, surely we need look no further than a Land Cruiser. We'd be foolish, for example, to expect race-track thrills from its 3.0-litre turbo diesel motor, or for its ladder chassis to impress on a twisting B-road, but with eight seats, bulletproof mechanicals and an awesomely capable four-wheel drive system, it could be the only car you'd ever need.
Max Adams: James isn't preparing for the apocalypse! My practical Jag has a decent boot, a classy leather interior, a smooth 2.5 V6 and auto 'box, plus four-wheel drive for the winter. And mine will handle a million times better than a wobbly 4×4 with almost 200k miles.
FP: You know as well as I do that 200,000 miles is the equivalent of a morning jog for a Toyota SUV. Your Jag's interior looks like the kitchen on a 1970s river cruiser and I'd wager the fuel bill's similar, too. Why not just buy the Mondeo on which it's based?
MA: Your oversized Cruiser will sup just as much, plus diesel is still pricier than petrol. Anyway, no Mondeo of the time had such a well-turned-out interior or came with four-wheel drive.
FP: Fair point, but then a Mondeo's maintenance bills would also be a fraction of the cost of the Jag's (not to mention less frequent).
MA: Again, marginally unfair because there's also a four-wheel drive system to maintain, but mine's got a full service history and clean MOT for peace of mind.
Verdict: That Land Cruiser is not just sharp, it's reliable too.
READ MORE
How MG Motor is driving its way back to the big time 
MG 5 Exclusive 2020 UK review 
New MG 5: electric estate now on sale with 214-mile range