Buy them before we do: second-hand picks for 30 October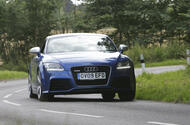 The Audi TT is no less adored now than when it arrived in 1998 and most of all in its top-rung RS version
Small sports coupés are an endangered species. The modern economic implications of developing a bespoke two-door body for production on a relatively limited scale means there just isn't enough money in the game any more.
Long rumoured to be next for the chop is the Audi TT, which became an immediate favourite when it arrived in 1998 and is no less adored now, 22 years and two generations later.
Each iteration and variation of this curvy coupé has impressed on the road, even including the seemingly out-of-place diesel introduced in 2008, but few more so than the top-rung RS version of the Mk2, pitched as a spiritual successor to the formidable S2 Quattro.
Its specially developed 2.5-litre turbo engine pumps 335bhp and 332lb ft to all four wheels, so the RS takes care of the 0-62mph sprint in 4.7sec; its Porsche Cayman S cousin needs nearly an extra half a second. Plus, its four-wheel drive system is so adept at dishing out varying amounts of torque to each axle that it is nigh-on impossible to shake the RS off course through a fast bend.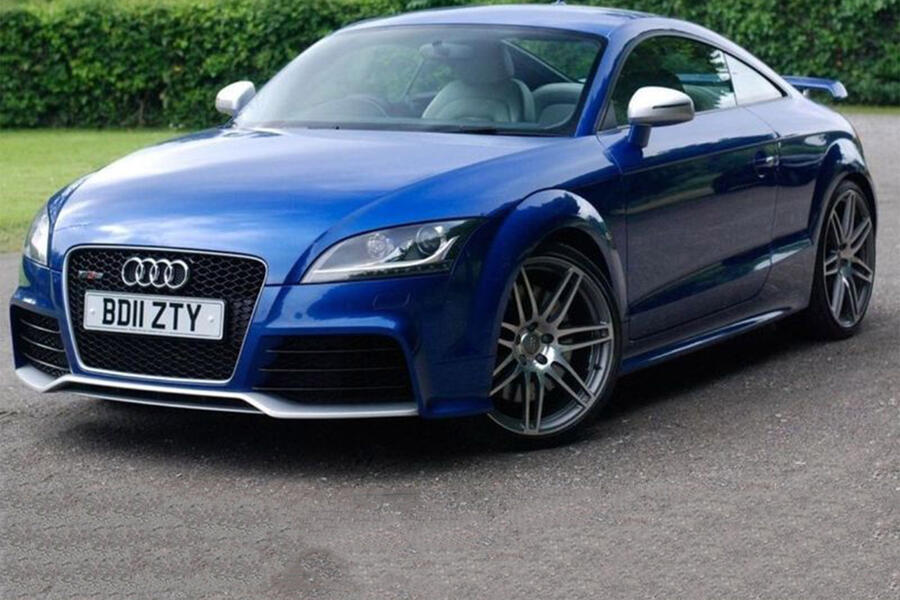 So performance is a high point, but it nearly pales into insignificance compared with the sheer aural joy wrought by that five-pot engine. It doesn't have the baritone punch of the contemporary RS6's 5.0-litre V10 nor the ear-splitting snap of the RS4's V8, but it's unmistakably rally-honed in its crackling sharpness, conjuring dramatic images of Walter Röhrl pushing his Sport Quattro sideways through snowy hairpins at 90mph.
By now you're probably chomping at the bit to get away and browse the classifieds for your own example of this overlooked performance gem, but consider this attractive 2011 car first. Listed at £16,975 and painted in the Sepang Blue that's intrinsically associated with hot Audis of this era, it has a fresh MOT, most if not all of the options you could want and, fantastically, a manual gearbox.
The RS gained a dual-clutch option in 2010 and the latest model ditched the manual entirely, so it's definitely worth seeking out on a used example.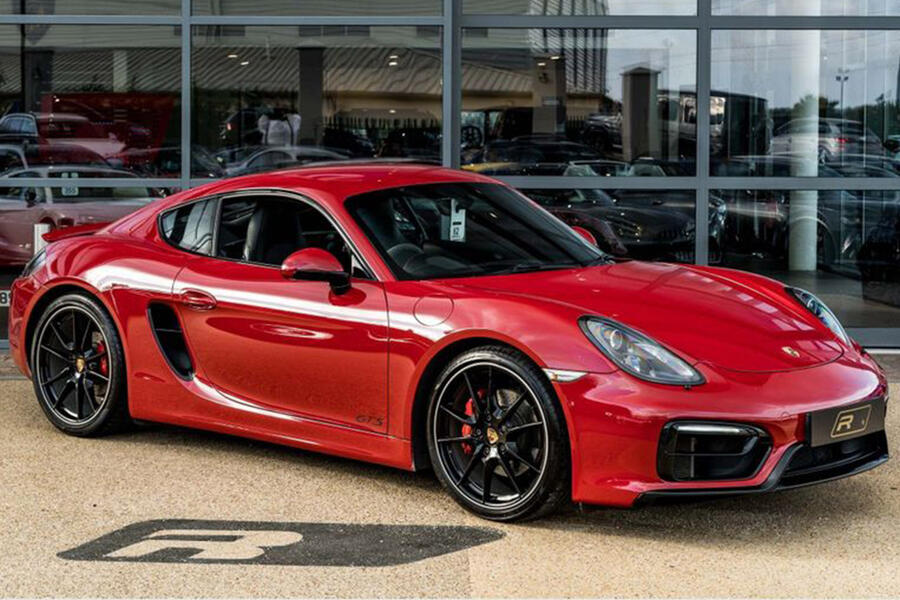 Porsche Cayman GTS, £40,950: Until fairly recently, the Cayman GTS was powered by a dull-sounding 2.5-litre flat-four, so values of its six-cylinder predecessor held strong. This tastefully specified 2014 car will keep up with the latest model while saving you around £25,000.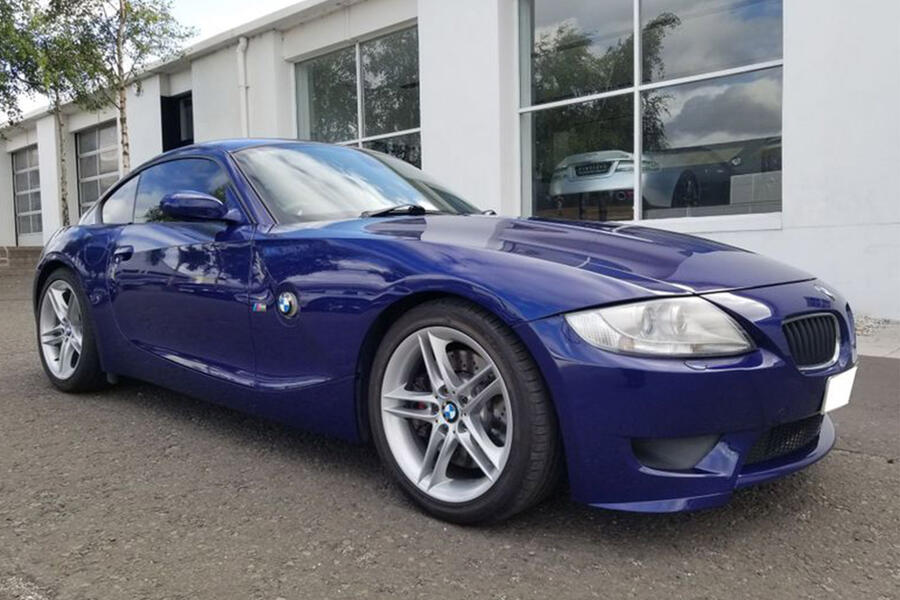 BMW Z4 M Coupe, £21,000: If you want a new six-cylinder BMW Z4 with a fixed roof, you have to buy a Toyota Supra, but it wasn't always this way. The original (E85) Z4 could be had as a coupé and, in M guise, with the same 338bhp straight-six engine that powered the E46 M3.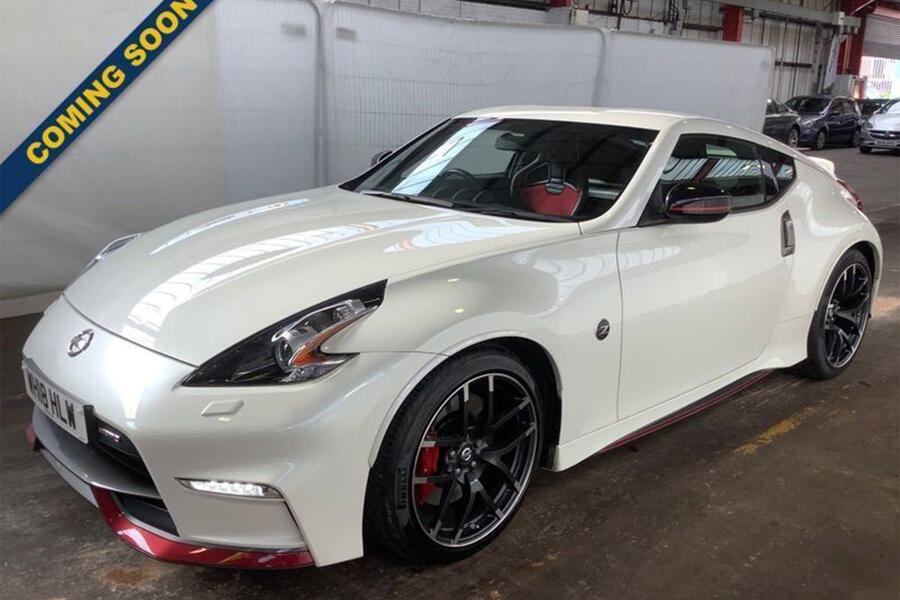 Nissan 370Z Nismo, £26,000: Sadly, you won't be able to buy the new 400Z in Britain. Instead, you will have to get your fix through one of the finest engines ever put into series production: the naturally aspirated 3.7-litre V6 in the 370Z, which is best experienced in 339bhp Nismo form.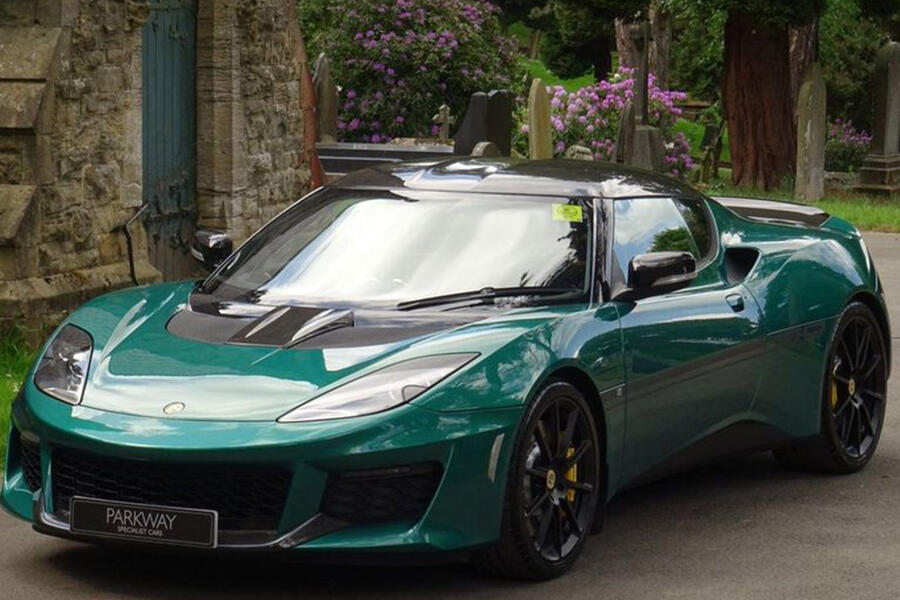 Lotus Evora 410, £54,995: More supercar than sports coupé but still well worthy of your consideration is the Lotus Evora. More specifically, the 70kg-lighter 410 version that was introduced in 2016. With 309bhp per tonne, it's good for 0-62mph in 4.0sec and a top speed of 190mph.
Auction watch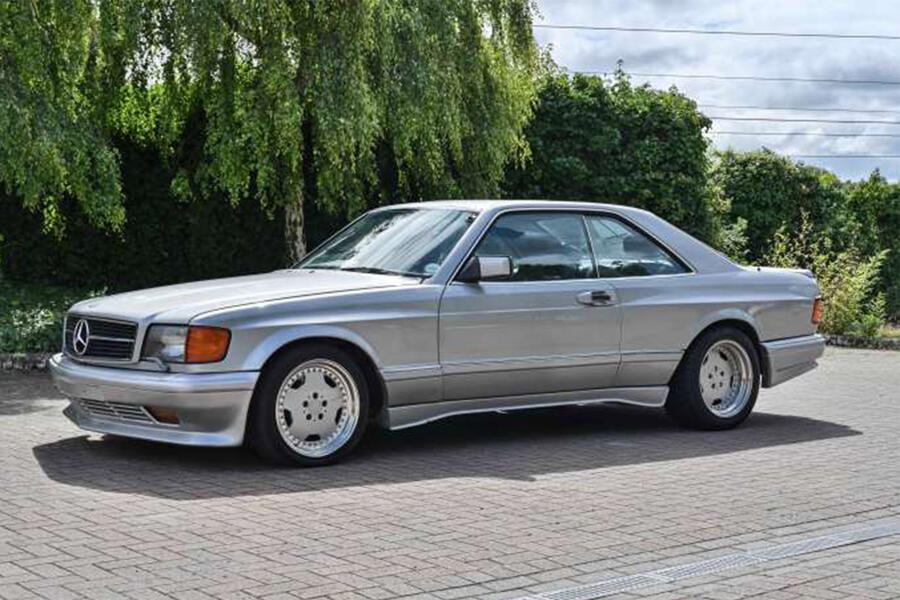 Mercedes-Benz 560 SEC AMG: What you're gawping at here is one of the last cars modified by a little-known independent tuner called AMG before it started selling its wares in Mercedes-Benz dealerships. Based on the already-potent 560 SEC coupé, the Widebody conversion bumps the V8 from 5.6 to 6.0 litres, power from 270bhp to 380bhp and torque from 317lb ft to 410lb ft. So this is a seriously quick car, and its eye-catching split rims, flared arches and aggressive bumpers give it undeniable presence. One of four South African exports, this car needed light recommissioning but was still a snip at £38,500.
Future classic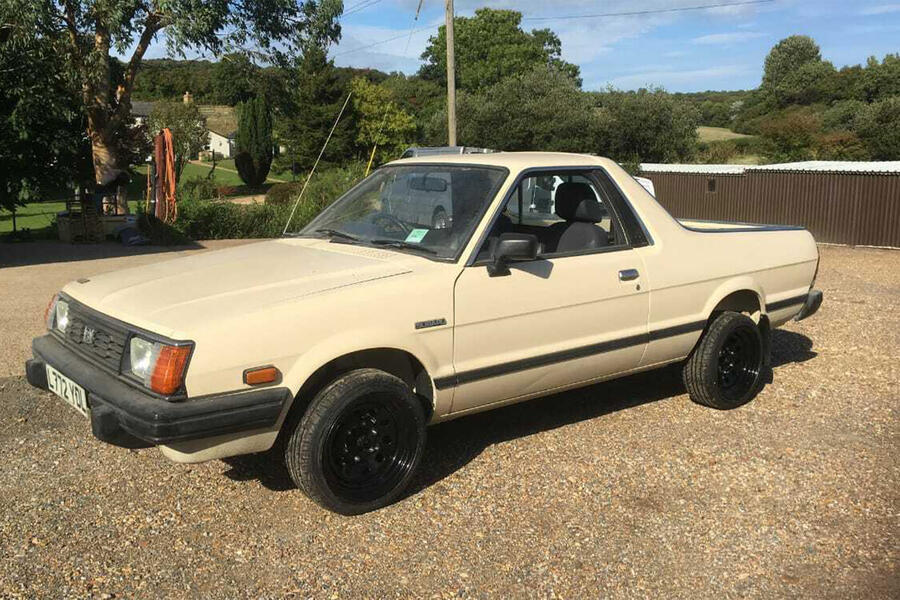 Subaru Brat, £6200: What's the coolest 1990s Subaru? The original Impreza WRX STi, right? Wrong. This is the lesser-known Bi-drive Recreational All-terrain Transporter (Brat for short), and it's quickly becoming one of the rarest and most sought-after small pick-up trucks on the market. Its 1.8-litre engine is of the flat-four variety so shares that link with the famous rally racer, but with less than 90bhp on tap, you won't need a roll-cage. Just £6200 nabs this low-mileage 1994 example, and the seller will even throw in a rustier – but still running – Brat for spares.
Clash of the classifieds
Brief: Can £10,000 buy me a four-wheel-drive convertible for winter?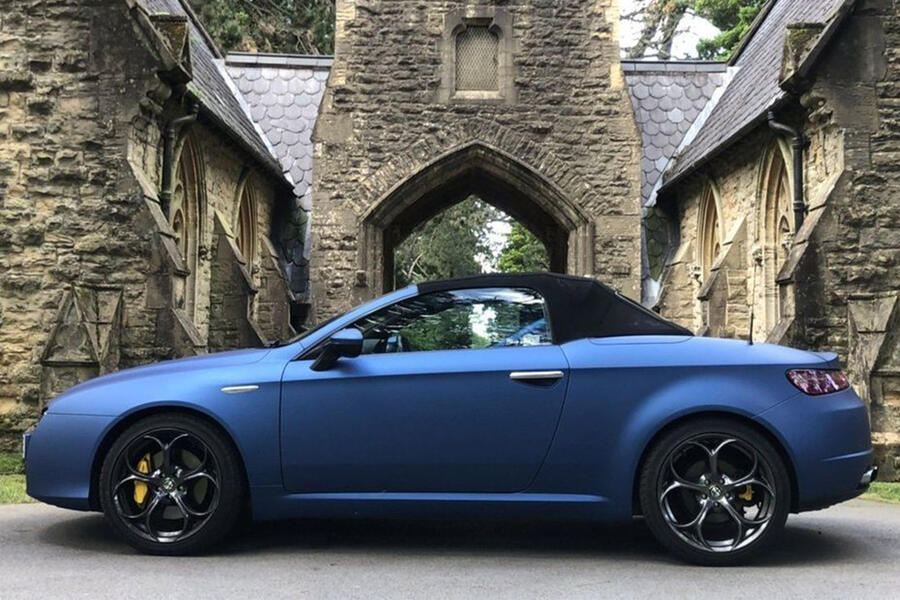 Alfa Romeo Spider, £9995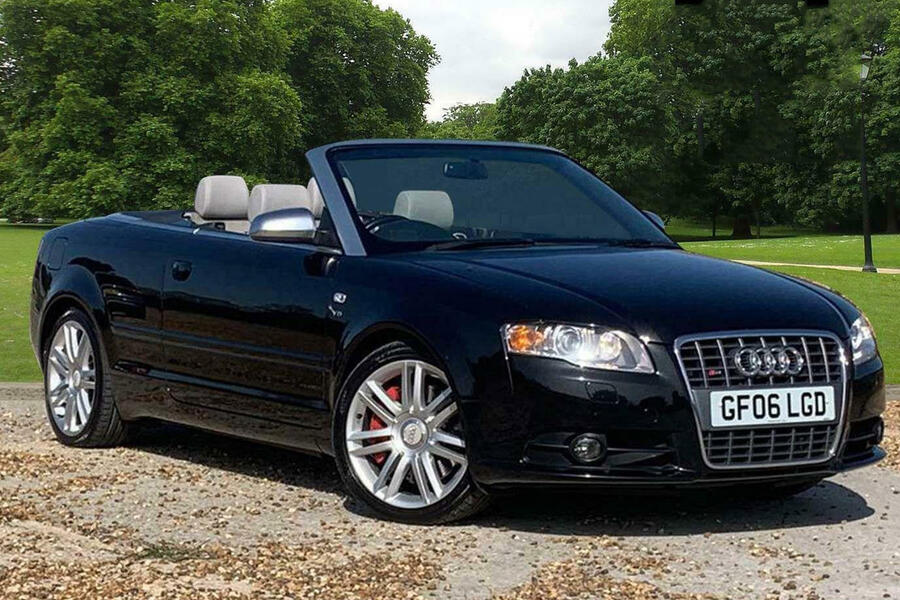 Audi S4 Cabriolet, £7495
Max Adams: The market for four-wheel-drive convertibles seems to be awash with Audis, so I'd rather have a pretty little Alfa Romeo Spider, thanks. You'll hear its fizzy V6 all the more with the top down and four-wheel drive will give the additional traction you need in slippery conditions. Plus, this 2008 one is gift-wrapped in vinyl, so you simply peel off the dirt in spring to reveal the original red paint underneath. No washing required.
Felix Page: But why would you want to cover up such glorious paintwork? Something smells fishy here – and the chips won't be the kind you want, either. My Audi S4 Cabriolet from 2006 is the obvious choice, I'll concede, but that's just because it makes so much sense. Reliable? Yup. Practical? For sure. Potent? Ask my 335bhp 4.2-litre petrol V8. And hey, what are those? Oh, just three usable back seats.
MA: You can only go as fast as the conditions allow, so there's no sense bragging about excessive power when everything's covered in ice. My car has a manual gearbox for better control of the performance available. Also, haven't Audis of this period been criticised for being 'anodyne steers'? I'll take the more involving helm of an Alfa any day.
FP: I'll tell you what will be involved: changing three timing chains on your General Motors-derived V6 at 100,000 miles – a £3000 job. Ouch. And those rear propshafts like to let go at about 60,000… So in about 1200 miles, then. My Audi has a six-month dealer warranty, which is reassuring.
MA: Life is too short to worry about such dull trivialities. Especially in that tedious Audi.
Verdict: Call me a cab! An Audi cabriolet, that is.
READ MORE
Audi S3 Saloon 2020 UK review 
Audi Q2 1.0 TFSI 2020 review 
New Audi Q8 plug-in hybrid arrives with up to 456bhp