Buy them before we do: second-hand picks for 6 November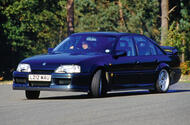 Unsafe. Unreasonable. A campaign once tried to smear the Lotus Calton out of existence. But the Lotus lives on
Few cars have been subject to a public campaign threatening their very existence, but when a band of thieves outran West Midlands Police's fleet of Peugeot 405s and Austin Montegos using a stolen Lotus Carlton in 1993, the car was deemed "unsafe" and "unreasonable" by the government itself.
With five usable seats and a 177mph top speed that eclipsed pretty much anything else with indicators, this long-lost Lotus, registration 40 RA, consistently evaded capture as the petty criminals embarked on a ram-raiding spree over the course of several months. A local police officer complained of being unable "to get near the thing" and the Daily Mail launched an ultimately unsuccessful campaign to have the Carlton banned from public roads.
The fate of 40 RA remains uncertain to this day. There's even a Facebook group dedicated to finding it. But anyway, there are faster, more common and much cheaper getaway cars available today, especially as the only two examples on sale at the time of writing were nearly £70,000.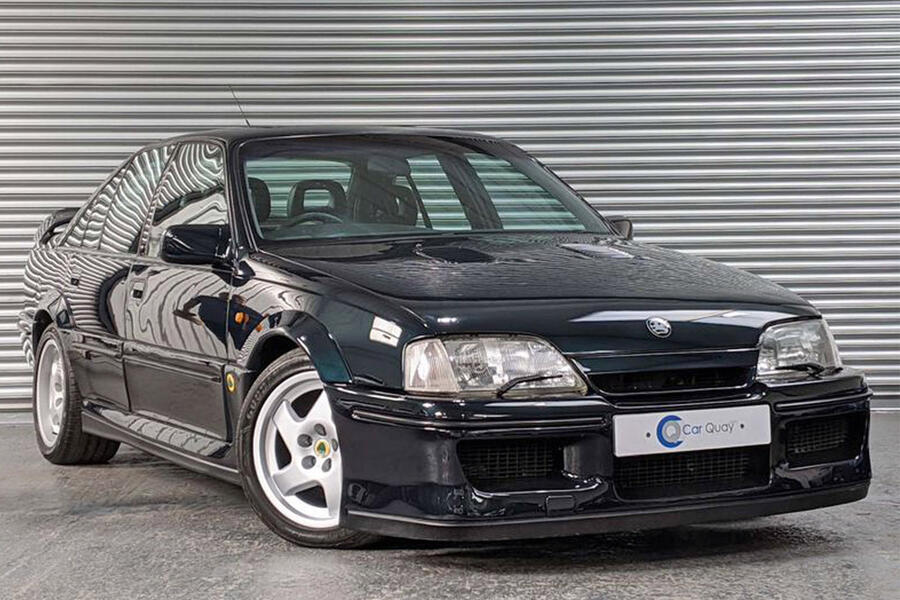 That's huge money for a car that, to the untrained eye, is an ageing Vauxhall repmobile wearing a flash aero kit, but given just 320 UK cars were built and far fewer likely remain, there's no questioning its scarcity. Let's not forget, either, that Hethel's take on the Carlton was rather more aggressive than that of Luton. Under the bonnet lies a 3.6-litre twin-turbocharged straight six pushing 377bhp and 419lb ft to the rear axle, which in Autocar's own road test helped the saloon cover 0-100mph-0 in just 17sec, placing it second only to the Ferrari F40 at the time. The Vauxhall's multi-link suspension was tuned for improved dynamics, too, and its six-speed manual gearbox was shared with none other than the Chevrolet Corvette ZR-1.
So would your £69,995 go on a new BMW M3 Competition or on this brawny British bank heist weapon? This particular example is currently owned by a Vauxhall specialist, with prior keepers maintaining a fastidious record of all repairs and servicing. It's an investment, sure, but don't be put off giving it the beans where possible: the Lotus Carlton was built to be enjoyed, not dry-stored.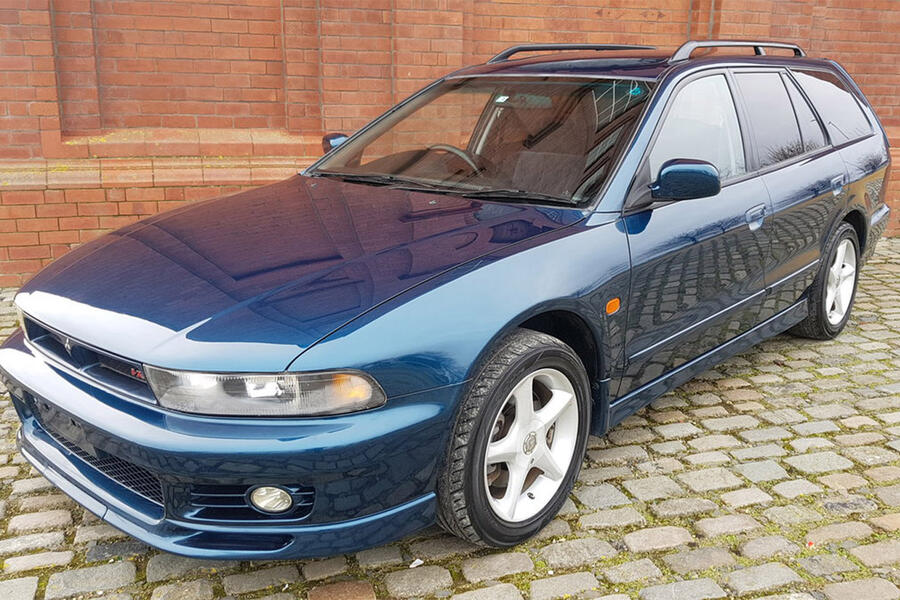 Mitsubishi Legnum VR-4, £6999: Always wanted an old-school Evo but hamstrung by your budget and the size of your brood? Take a look at the little-known Legnum VR-4. Making 279bhp from a punchy 2.5-litre V6, this four-wheel-drive battle cruiser can hit 62mph from rest in 5.7sec.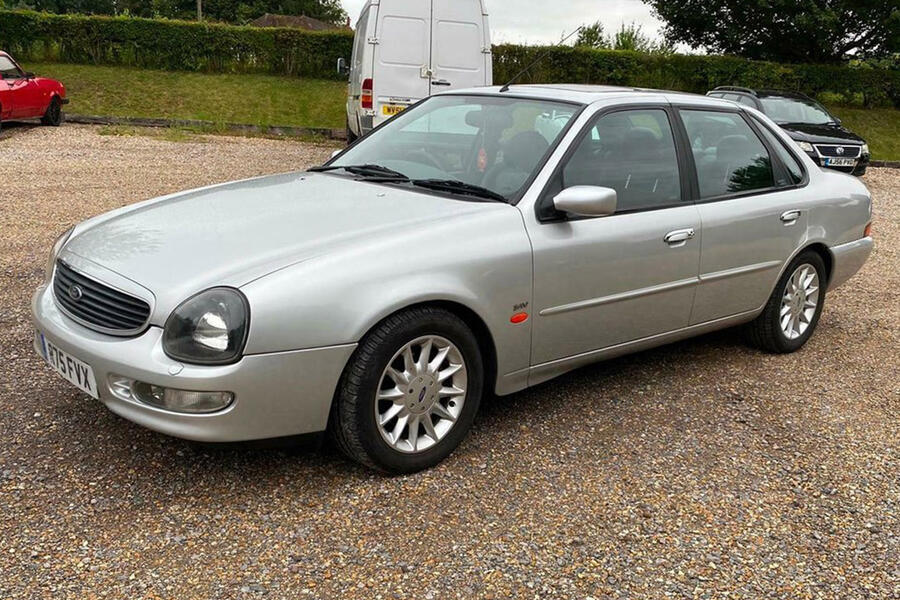 Ford Scorpio 24v, £8995: Widely condemned for its heroically awkward styling, the Mk2 Scorpio could be specified, insanely, with a 24-valve Cosworth V6. Visual clues to its 207bhp innards are minimal, so this could be the ideal low-key, budget alternative to an Escort RS Cosworth.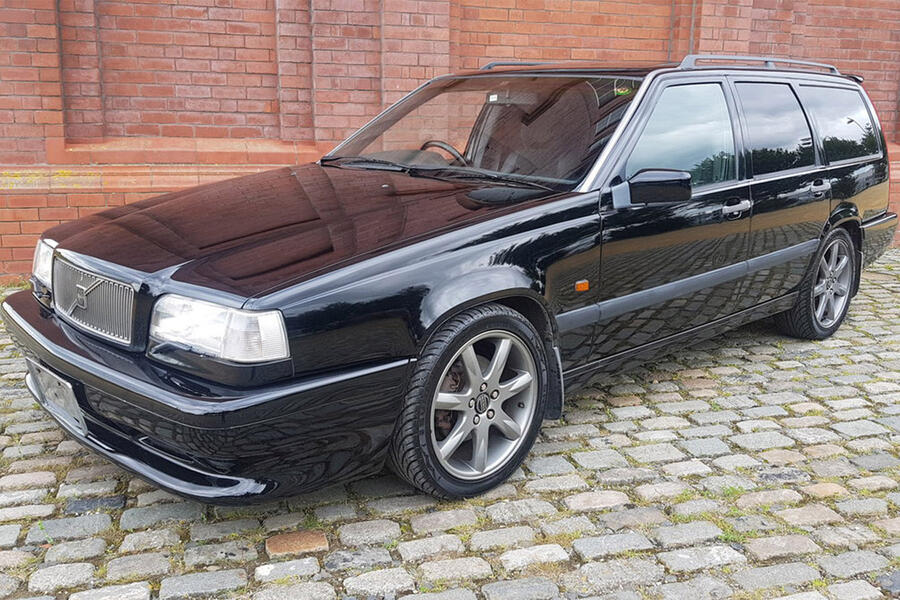 Volvo 850R, £9999: What goes like a new Mazda MX-5 but looks like a school bus? Actually, the 850R's 0-62mph time is on a par with the MX-5's but its 250bhp straight five propels it to a Mazda-beating 158mph, in manual form. This car has the stodgier auto 'box but, still, look at it.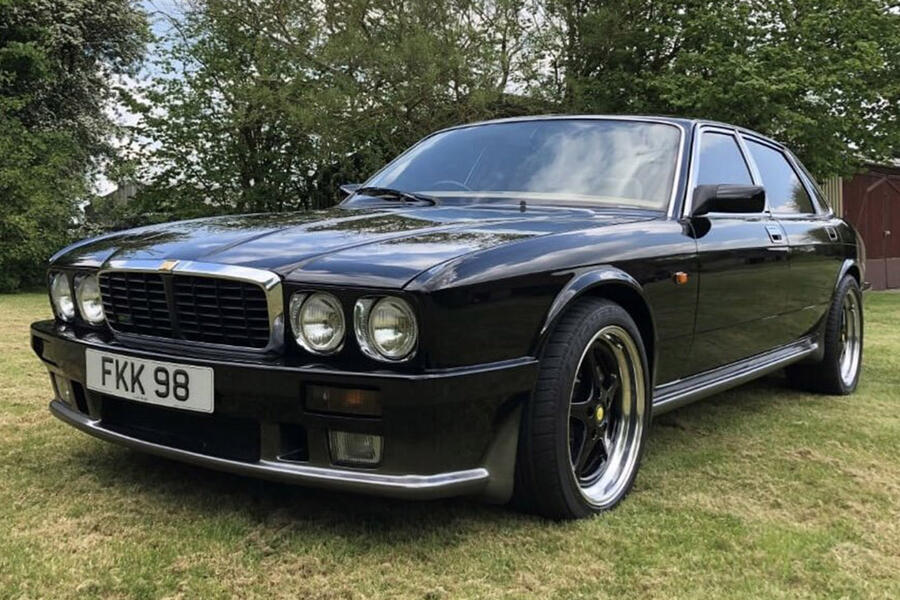 Jaguar XJ40 Lister, £79,995: Lister built only two examples of its take on the Jaguar XJ40 but one of the pair is up for sale. New, Lister's tuning package cost then Newcastle United owner Sir John Hall £69,000, but it was undoubtedly worth it for the sound of its 596bhp V12 alone.
What we almost bought this week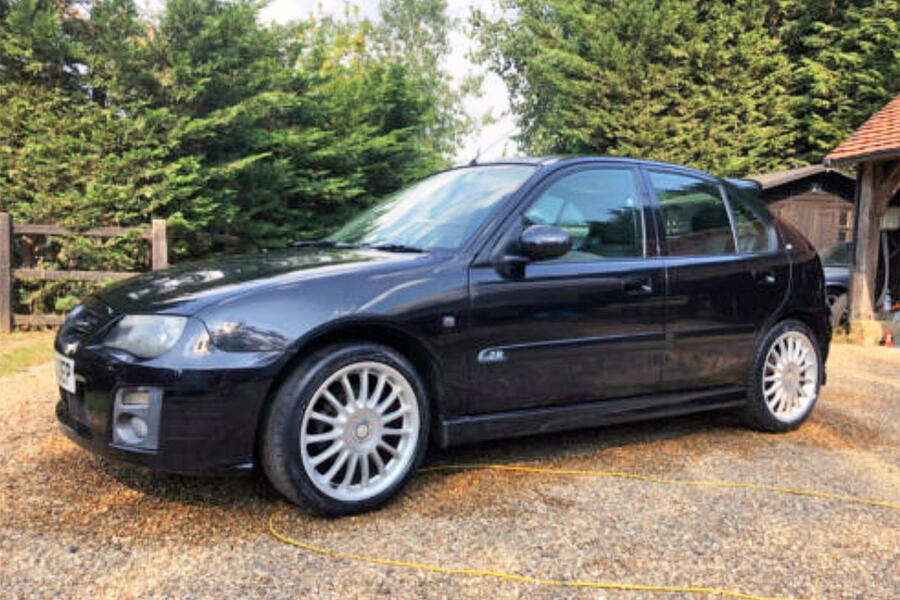 MG ZR 120 Trophy: MG is to you either a Chinese-backed builder of affordable Chinese-built EVs or a long-lost maker of formidable, elegant sports tourers. But not so long ago, MG produced a credible hot hatch to rival the Golf GTI. The 25-based ZR is best served with a 1.8-litre K Series lump, a five-speed manual and in Trophy SE trim, like this £2395 2005 car.
Auction watch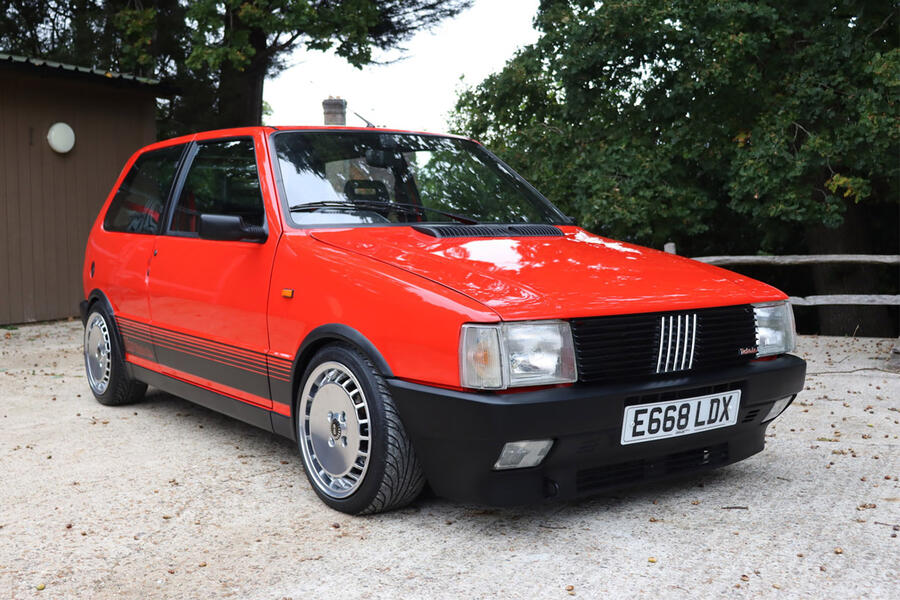 Fiat Uno Turbo IE: Enthusiasts joke that the 'ie' suffix stands for 'idles erratically', but this stunning example of the hen's tooth that is the Fiat Uno Turbo sounds like a properly sorted proposition. Its £12,000 hammer price would have bought a very clean Mk2 Volkswagen Golf GTI or Ford Fiesta XR2, but government data shows that just 12 UK examples of this feisty Fiat are still in use, so it's got rarity well and truly on its side. Factoring in its recent restoration and a dusting of performance-oriented modifications, this seems a very safe (and hilariously fun) bet for its new owner.
Future classic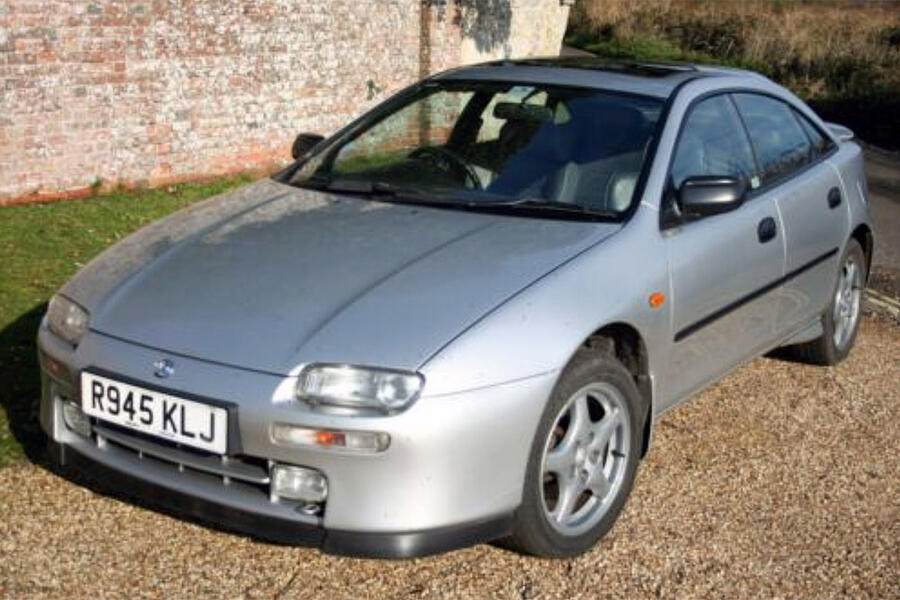 Mazda 323F V6 ZXi, £3995: Oh, look, a five-door Japanese hatchback with a five-speed manual gearbox, naturally aspirated petrol V6, sporty styling and Nürburgring-honed handling. It ticks all the important boxes, so why hasn't the 323F achieved classic status yet? Well, this V6 was the most potent engine option yet still developed only 145bhp, the car's semi-circle silhouette is an acquired taste and an MPG readout in the high-20s is cause for celebration. But it's a more engaging steer than most of its contemporary rivals and this particular example is specified in range-topping ZXi trim, so it feels much more upmarket inside than it has any right to. The thinking person's RX-8, perhaps?
Clash of the classifieds
Brief: Can I have a 'lifestyle' estate car for £2000, please?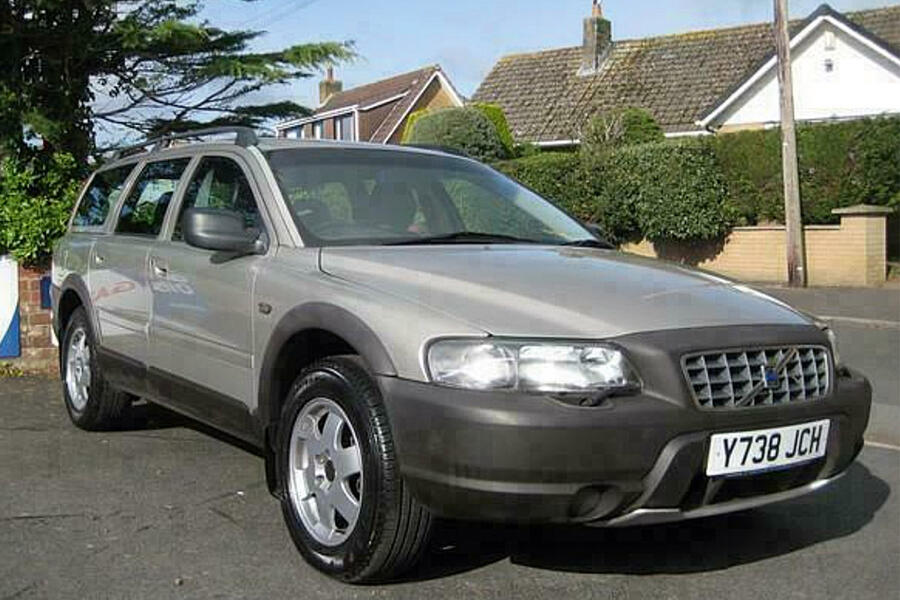 Volvo V70 Cross Country, £1990
BMW 525i Touring, £1995
Felix Page: If you're hankering after an SUV and have crippling acrophobia, a beefed-up estate is the way to go. This charming Swedish brick wears all the chunky off-road addenda you could ask for, and with 210mm of ground clearance, permanent four-wheel drive and 210lb ft from its 2.4-litre turbocharged straight five, it offers genuine capability on the rough stuff. James asked for an estate, Max, not 'a state'.
Max Adams: Excuse me? If you turned up at a posh estate in your decrepit Volvo, you'd be turned away. My classy BMW would be welcomed with open arms. It's a tidy two-owner car with a full service history, plus it has a powerful straight six to keep James and our readers happy. It's not the most practical carry-all, but that's not what 'lifestyle' estates are about.
FP: This is interesting. I believe you own a Volvo not dissimilar to the one I've chosen, and I recently sold an E39-gen 5 Series, so we're each arguing the other's cause. The fact remains, however, that the 525i owner's 'lifestyle' revolves largely around petrol stations and ABS module rebuild specialists.
MA: I'd rather have relatively easy repairs in comparison to the potential failure of the 'sealed for life' Aisin auto 'box, which would make your Volvo uneconomical to repair.
FP: Old Volvos don't die. They just accumulate dents. As a winter beater with more than a modicum of go-anywhere gusto, my tank is worth a punt. If only for the still-novel headlight wipers.
MA: I'm not about getting my shoes muddy, so I'll stick with my 5 Series, thanks.
Verdict: That BMW has life and style in equal measure.
READ MORE
Reborn Lotus Esprit spied testing for the first time 
New V6 hybrid 'Esprit' to lead Lotus expansion plan
How Lotus CEO Phil Popham is shaping the firm's future