First drive: Mercedes-Benz EQC 4×4² concept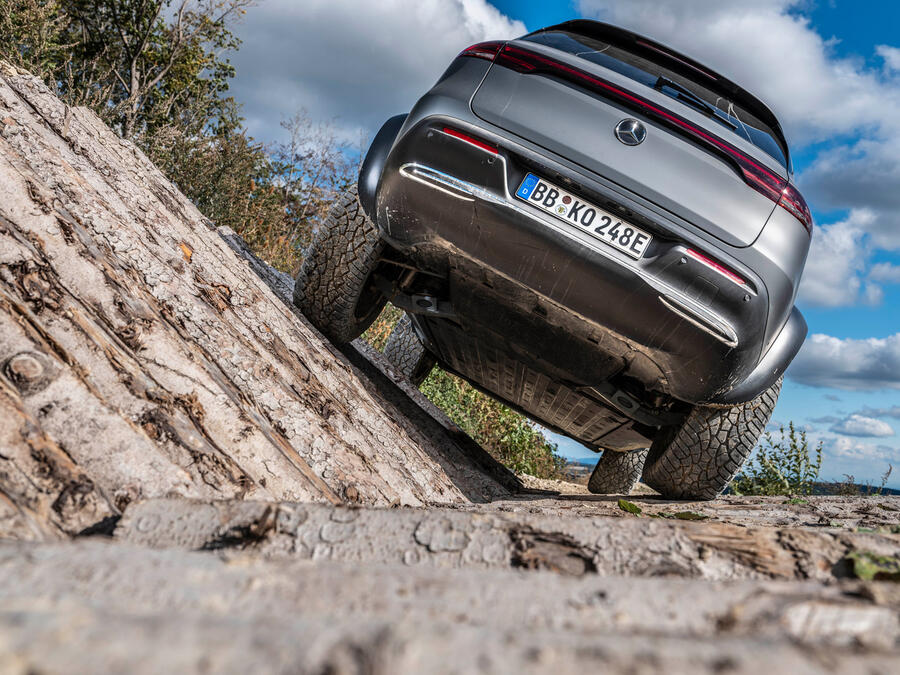 What's it like to drive?
Our test of the EQ 4×4² took place in a large quarry that had been turned into an off-road park with deep sand, water crossings, muddy patches, rocky tracks, steep inclines, treacherous declines and side slopes, among other obstacles. It's hardly the place you'd expect to see a leather-lined EV. But that in itself is part and parcel of this car's appeal.
Climbing up into the new prototype is quite a stretch, but once you've reached the elevated driver's seat, it's all fairly familiar and every bit as well finished as the standard EQC.
It's a strange feeling being perched well above the ground, but the view is quite commanding in the same way that it is in Mercedes-Benz's other portal-axle creations, although you can't see the corners very well.
We move off in complete silence but the sound of gravel beneath the tyres quickly replaces it. The strong torque delivered by the twin electric motors provides convincing propulsion in all situations. Despite the rugged and sometimes treacherous conditions, it feels strong and powerful.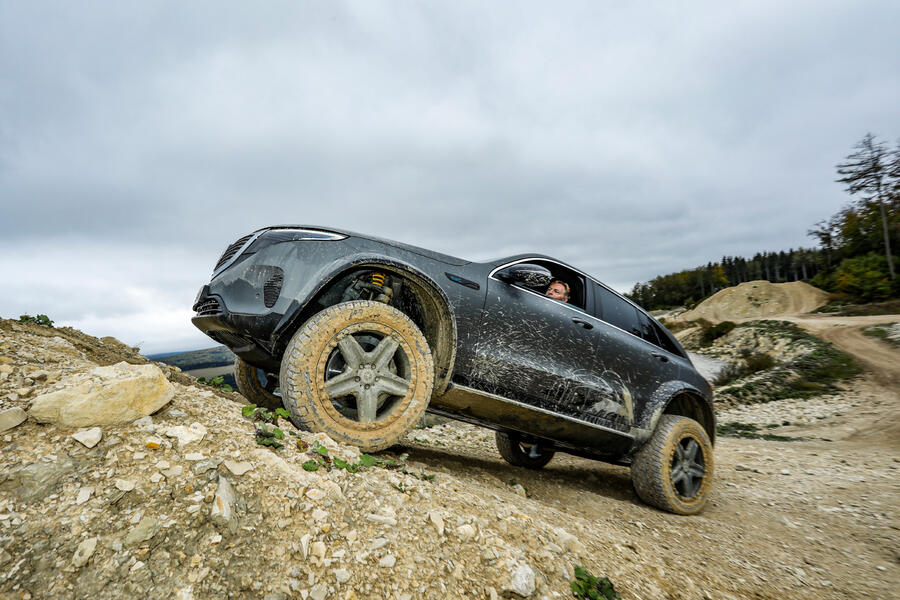 All up, there are seven driving modes, although we concentrated mostly on the most extreme of them: Off-Road Plus. Eberle and his team have altered the throttle mapping of the standard EQC and it allows suitably sensitive modulation where the traction is questionable and you need to creep along at little more than walking speeds.