First Polestar UK 'space' opens in London Westfield
All future Polestar models will be pure EVs, Goodman confirmed, but he said the company has "no plans" for anything smaller than the 2. He believes this still gives "tremendous scope" for the planning of future models, but also noted that in an era when larger manufacturers are busy reducing their model ranges, a line-up of "three or four" Polestar variants will be enough for the foreseeable future.    
Polestar CEO Thomas Ingenlath once spoke of selling 50,000 Polestars a year, but the company has since revised its estimate to a less specific "tens of thousands" annually, in the light of more difficult times. "We have no need to chase volume," said Goodman. "In fact, it's alien to the way we want to sell cars. Having said that, we believe our brand has massive growth potential."  
Polestar already has an R&D centre at Ansty on the outskirts of Coventry – described by Goodman as one of the UK's best-kept secrets – close to but separate from facilities recently established for Lotus and LEVC, which, like Polestar and Volvo, are owned by Geely. The centre already has 120 resident engineers, and as work builds up on the Precept offshoot and the technology that will support it, that number will expand to 250. 
Q&A: Jonathan Goodman, Polestar COO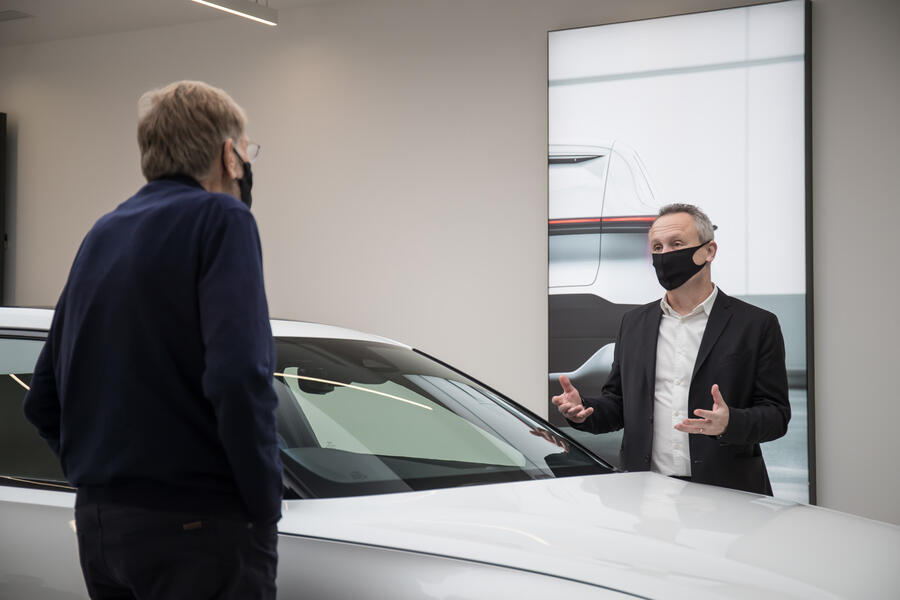 What made you risk a 35-year career to help launch an entirely new marque?
"Because it was a no-brainer! An opportunity like this comes once in a career. Also, you rarely get the chance to work with someone with the dynamism and passion of our CEO Thomas Ingenlath. Besides, after a long time in communications, I was looking for an operational role."
Did you design Polestar's way of selling cars?
"We're a team so I didn't do it all on my own but, yes, I did have quite a bit to do with it. There are things about the retail business that have always frustrated me. I'm not blaming dealers – most do a good job – but I've watched cars being pushed into the market and not enjoyed it much."
What's the remedy?
"It boils down to one thing more than anything – to work on the customer experience. We want to make buying a car enjoyable, and in many cases, you really can't say that at present."