From Luton to Hethel in the 180mph Lotus Carlton
There were similarly fast cars at the time: Lamborghinis and Ferraris and other exotics, but none had the audacity to wear a Vauxhall badge on their nose, an apparent problem even though that was entirely the point of the exercise.
Besides: 155, 176, what difference would it have made? Russell Bulgin, writing for Car magazine and later an Autocar contributor, took a Carlton to Germany to annoy "those po-faced word-sharks who berate Vauxhall for producing a 176mph saloon car and then stand first in line for a road test where they will, natch, be taking performance figures".
Fair dos. We did. The Carlton did 0-60mph in 5.1sec, 0-100mph in 11.1sec and 30-70mph in 3.8sec. The base Carlton was built by Opel in Rüsselsheim, Germany, then came to Lotus for the modifications that made such outrageous performance possible.
"Cars would arrive on a transporter as a 3.0 GSi," says Tearle. "They'd take it to the workshop, put it on a ramp, drop out the suspension, engine, transmission, take all the glass out, all the interior trim out. "It was a very costly and time-consuming process, because they then cut the wheel arches, cut a new place for the gearlever, had to do all the bodywork – bumpers, spoilers, rocker panels. The interior trim was totally re-covered. There was a different rear axle, ZF gearbox (most GSis were automatics), while the engines were totally stripped and went for a rebuild."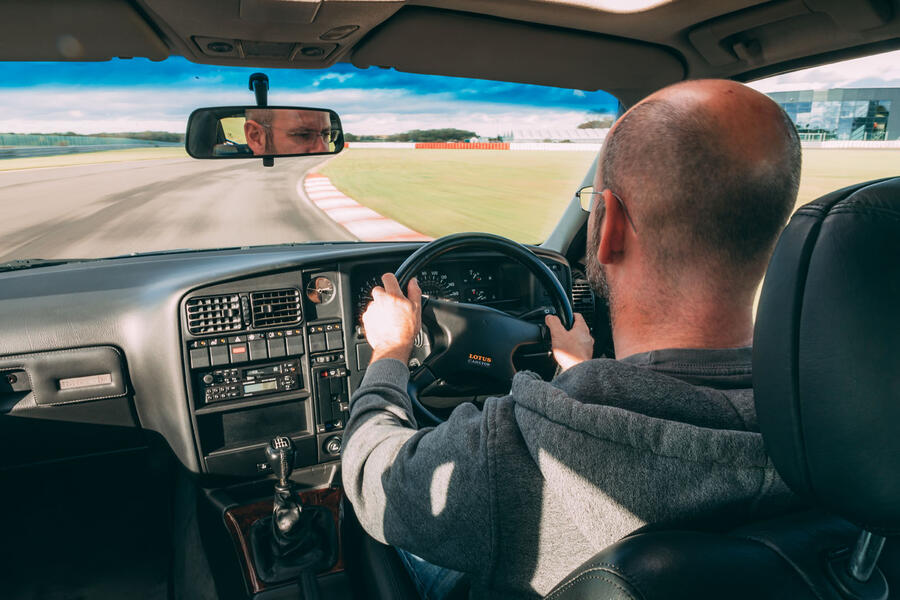 After some porting, the addition of two Garrett turbos and the straight-six engine's capacity had been increased to 3.6 litres, the Lotus-tuned and hand-assembled unit made 377bhp.
Later still, Autocar also took one to Germany to try to reach its top speed. Then, as now, derestricted autobahns were where cars like this, which add speed quickly even when deep into three figures, make most sense. I recently hit 180mph on an autobahn in a Mercedes-AMG E63 with no drama, no fuss – and no questions-in-the-house controversy.