Greener pastures: how new circuits have saved F1's 2020 season
Motor racing was first held in Mugello in 1914, on a daunting 41.3-mile road course that continued to host races until 1970. The permanent circuit was built in 1974 in a nearby valley, packing 15 turns and 41 metres of elevation change into each lap. Notable features include the 0.68-mile main straight, which leads into a fast, uphill right-hander.
Mugello hosted a number of major international championships in the 1970s and 1980s, including the World Sportscar Championship and Formula 2, but it fell into financial struggles in the mid-1980s. More recently, it has hosted the DTM spin-off International Touring Car Championship and the FIA GT Championship, but it's best known for two-wheel motorsport, as a hugely popular mainstay on the MotoGP calendar.
Ferrari bought the track following its financial woes in 1988, and it has become a regular testing venue for the firm. By a sort of happy accident, this year's F1 event was Ferrari's 1000th World Championship grand prix, which was reflected in the official title. Although it didn't exactly prompt the Italian team to hit fine form in the event.
Classic F1 moment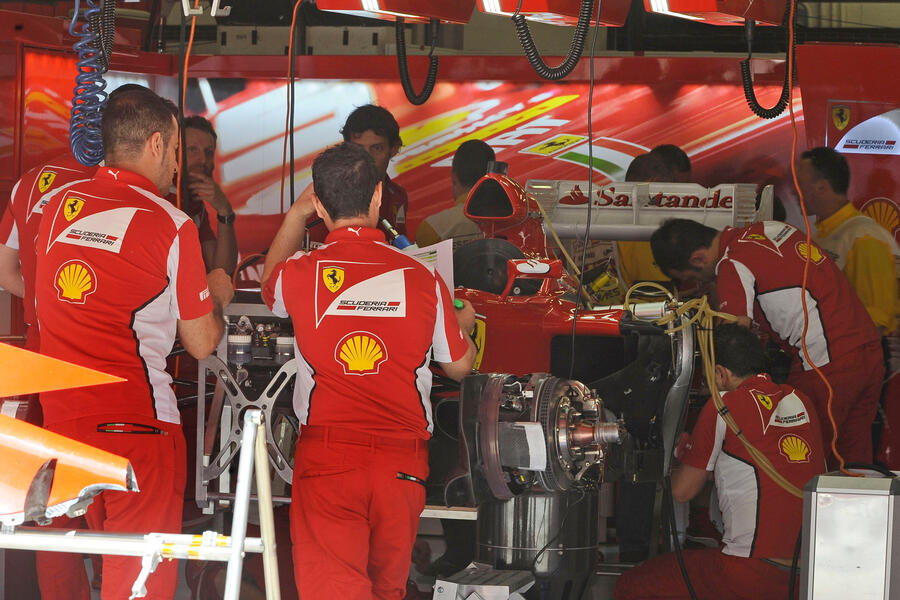 Given the recent race was the only time F1 has ever competed at Mugello before, that event ranks highly in this category. It was certainly a chaotic and memorable affair, with two race stoppages – including one after a major pile-up following a safety car period. But while there was drama in the pack, things were more serene out front, with Lewis Hamilton comfortable leading home Mercedes-AMG team-mate Valtteri Bottas.
Prior to thart event, Mugello did host an official in-season test in May 2012. The track's high-speed sweeps meant it was of limited use for testing, but the drivers enjoyed it. Red Bull driver Mark Webber said then that 10 laps of Mugello was "the same as doing 1000 laps around Abu Dhabi in terms of satisfaction". But perhaps the track's most famous pre-2020 F1 moment came in a post-Italian GP test in September 2000, when Sauber ran 20-year-old Formula Renault driver Kimi Räikkönen. At the time, the Finn had competed in just 23 car races, but the pace that he showed convinced the team to sign him for 2001.
Eifel Grand Prix, Nurburgring