Hot hatch twin test: Volkswagen Golf GTI vs Ford Focus ST
You will be on the point of concluding that it does actually ride better than its rival when a change in road surface will unsettle it and have you concluding that, no, the Focus does it better. The Golf is probably still better overall, but by a smaller margin than ever.
It's curious, this new Golf. It's not a clunker by any stretch, but nor does it seem likely to be remembered as one of the greats, like its Mk2, Mk5 and Mk7 forebears. There's no question in my mind that Volkswagen has tried to vary the formula, but in its attempt to sex up the Golf, something got lost along the way.
The little-spoken truth is that although we think of the Golf GTI as the archetypal hot hatch, it has in recent years increasingly become the exception to a rule that says such cars have to be road warriors in hatchback form. It has delighted in taking the other view – the view that prioritises feel, comfort and flawless proficiency over the more rough-and-ready, up-and-at-'em approach that others take. And some of that has gone now.
By contrast, what Ford has done with the Focus that so impresses is that instead of moving its skillset in one direction or the other, it simply expanded it. That fast-Ford character we know so well has been retained in full. In fact, it's sizeably enhanced. This is a car that loves the open road. It's a driving machine to its boots. And yet so too is it an easy car with which to live. Sure, its cabin looks grim, but it works well enough, while its ride and refinement are, well, almost Golf GTI-like.
Don't mistake me: I do like the new Golf GTI, just not as much as I had expected to. It's like those quiet, quirky kids at school who are always happy to do their own thing until one day they decide to conform and, by trying to be more like the others, give up something of themselves. And for a car whose character was already so distinct and charismatic, that's a pity.
The Focus ST suffers no such identity crisis. It knows exactly what its job is and delivers an entirely convincing performance from the moment action is called. It wins.
Used alternatives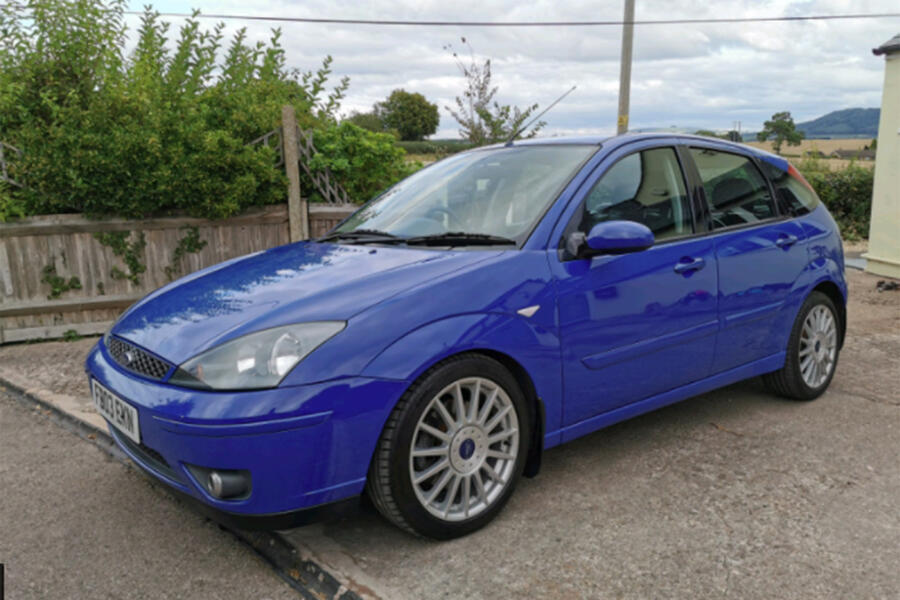 2003 Focus ST 170, £1750: Get your Cosworth-fettled Ford fix on a shoestring. Subtle exterior modifications belie a comprehensive catalogue of revisions underneath, including a power hike to 168bhp, beefier brakes and quicker steering.