How Lewis Hamilton became an F1 record-breaker
"We had a lot of friction and disagreement. He wanted to go to GP2 and I wanted him to do another year of F3. I didn't feel there was a rush, and he needed to rediscover that self-assurance he had had in karting. I wanted Lewis to have the pressure of a second season. In your rookie year, you can excuse yourself, because there are always those with more experience. If you stay back, you are the favourite, you have to deliver. In that second F3 season, he restored that old reassurance.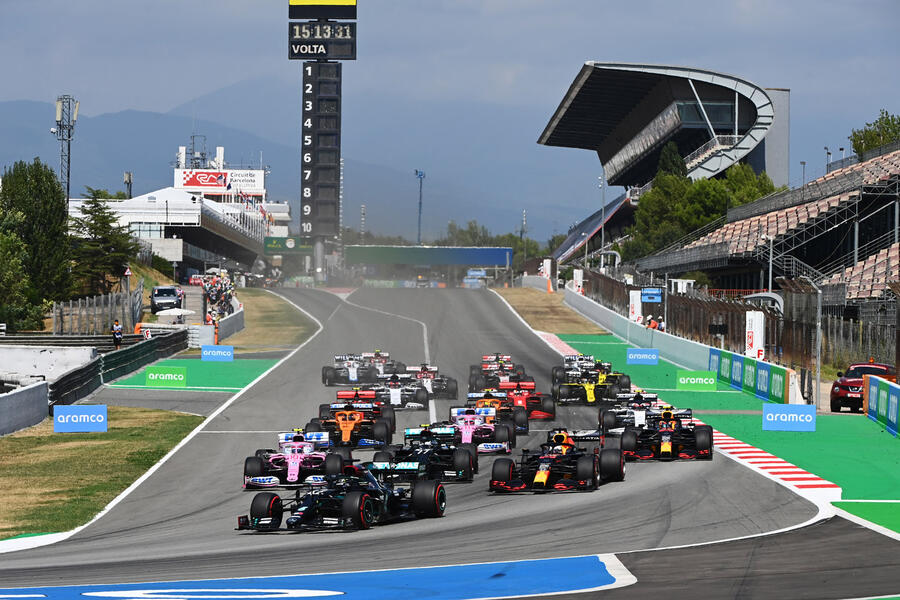 "He didn't want to do it. In fact, I released him from his contract. I tore it up in front of him and his father, saying: 'We're here to help; if you believe we're injuring your career, it's best you go.' Fortunately, six weeks later they came back. I'm delighted they did! I moved Lewis from Manor to ASM [soon to become ART] and he dominated. He was then more prepared to graduate to GP2 with career momentum. Hopefully Lewis believes now it was the right call."
Breaking into Formula 1
Hamilton blitzed the 2006 GP2 title, then McLaren offered him the chance of a lifetime – as team-mate in F1 to incoming champion Fernando Alonso.
"We signed Fernando first before we gave Lewis the other seat. I remember saying to him: 'Your dad knows, but what about your mum?' She was working in a factory. So I rang the factory and asked for a supervisor, who got Brenda off the factory line. I handed the phone over to Lewis and he said: 'Mum, I'm an F1 driver now.' A lovely moment. Then when we told Fernando, he said: 'We're meant to be fighting for the championship. How can we fight when we have a rookie in the other seat? You can't be serious. We need someone to push me.' We know how that one turned out."
The greatest rookie season
"People forget that in the first nine races of his F1 career, Lewis was on the podium. From the start he was challenging Fernando, and Monaco was the real turning point. Then Canada was the breakthrough moment, when he won. It was lovely for me. I didn't usually do podiums, but I did that one. But it was a downhill ride after that…"
Hamilton and Alonso fought each other through the summer as McLaren became embroiled in a scandal over stolen Ferrari designs that would lead to a team disqualification and an eye-watering $100 million fine. At season's end, Hamilton and Alonso – who would leave the team in a fury – both failed to land the title as ex-McLaren driver Kimi Räikkönen snatched it for Ferrari in Brazil.