How Shell is reinventing the fuel station for EVs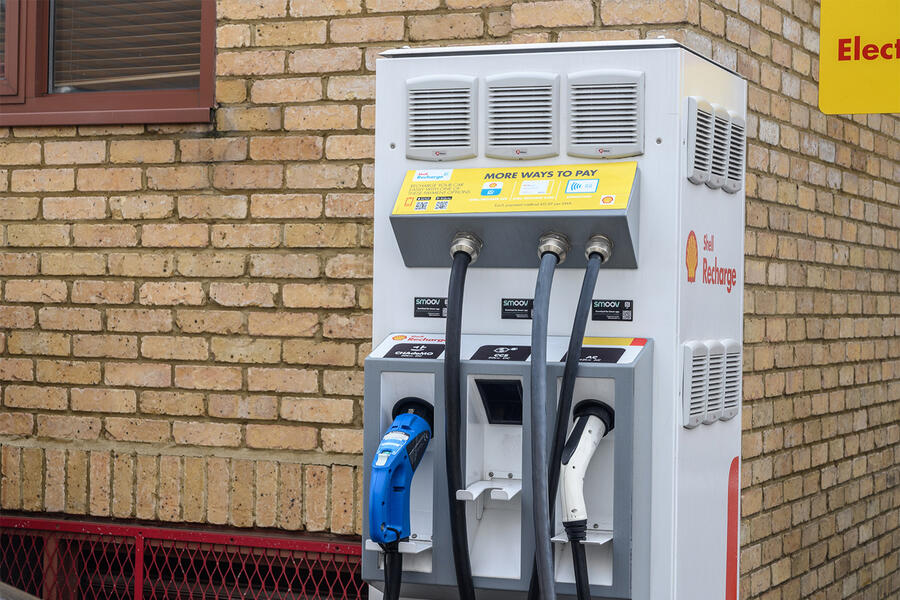 Shell's research also shows that EV drivers value good network coverage with accurate charge post availability updates, compatible and reliable chargers (early models suffered cooling issues that, the firm says, have since been resolved) and convenient payment systems.
On that point, the Shell Recharge card and app provide access to 135,000 public charge points across Europe and allow drivers to pay for power contactlessly. Rates change daily (at the time of writing, a kilowatt cost 39 pence, around the upper end of the price spectrum, or 36p for Recharge card holders) and users are encouraged to keep their eye on offers.
Sean Walters, an early adopter of EVs who owns a Mitsubishi i-Miev, Peugeot iOn and Kia Soul EV, welcomes Shell's plans for solus EV charging stations. He says: "London, especially, needs one since, in my experience, many charging points are occupied by taxis even though they have access to their own dedicated chargers."
In his enthusiasm for electric cars, Walters thinks nothing of driving from his home near Egham, in Surrey, to Scotland so welcomes more EV chargers at service stations located on A-roads, such as Shell plans to establish.
He says: "Now, instead of parking up at some place with no amenities and twiddling my thumbs while the battery is charged, I'll be able to have a coffee and catch up on some shopping. Things are definitely improving for EV drivers."
If only there were more of them. Shell's Holloway Road service station, location of the first Shell EV charge point, now boasts two 50kW chargers serving around 200 customers per month. However, when we dropped by, just one charge post was in use while, under the main canopy, the pumps were busy dispensing ye olde fossil fuel like it was going out of fashion (which it is).
At that charge post was a Tesla, whose owner wouldn't give his name but did say he was an Uber driver.
"You've come at the wrong time," he said. "It gets busy from late afternoon when people are returning from work or 'filling up' for the next day. Jags, Teslas, Audis… I've seen them all here.