Ilott to live up to: the British drivers behind Ferrari's F1 success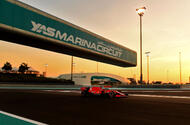 2020 F2 runner-up is the latest in a line of home-grown talents to drive for the Prancing Horse
British Formula 2 racer Callum Ilott has been named as test driver for the Ferrari Formula 1 team in 2021. Such a role and the status that comes with it clearly represents a big break for the 22-year-old, who was already a member of the Ferrari Academy for young talent.
The deal falls well short of guaranteeing the Cambridge driver a Ferrari race seat in the future, but it could set him on a path that one day might allow him to join a grand tradition: British racing drivers who have represented the Prancing Horse on the grand prix stage. Here's a run-down of those who precede Ilott and who might offer a spark of inspiration.
Peter Whitehead (1950-52)
Wealthy amateur who became the first Brit to race a Ferrari in F1, after buying a V12-powered 125 – and painting it British Racing Green. Made 10 world championship starts, with a best result of third in the 1950 French GP, when only a gearbox problem robbed him of a chance for victory. Won high-profile non-championship races, including in Czechoslavakia – the first major win for a British driver overseas since 1938. 
Mike Hawthorn (1953-58)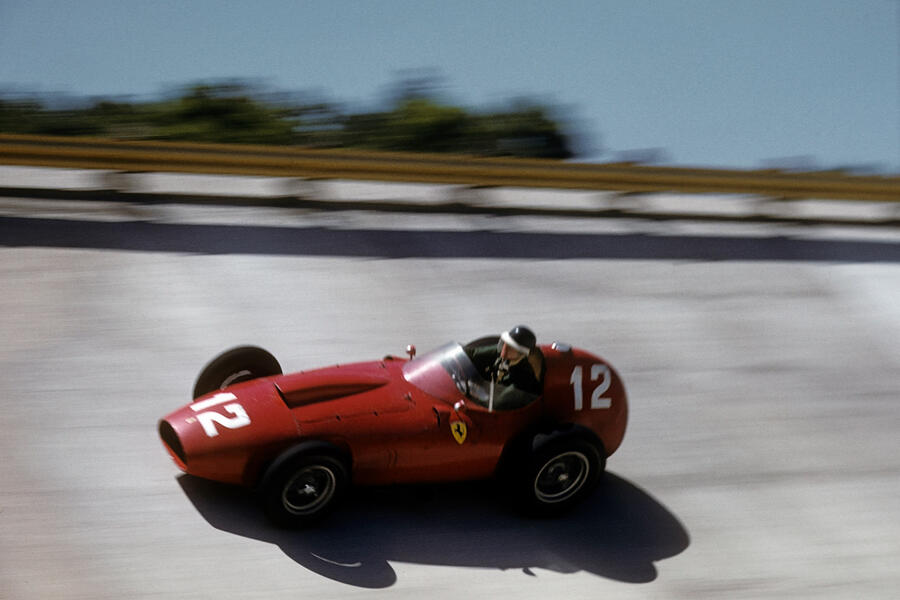 Beat Juan Manuel Fangio in a slipstreaming thriller at Reims to become the first British driver to win an F1 world championship grand prix, in 1953. Then five years later, became Britain's first world champion driving the V6-powered Dino 246 – only to die a few months later in a road crash on the Hog's Back near Guildford.
Peter Collins (1956-58)
Joined his 'Mon Ami Mate' Hawthorn at Ferrari in 1956, winning the Belgian and French GPs, but gallantly sacrificed his own title chances at Monza to team-mate Fangio, giving up his car for The Maestro to take over. Collins won the British GP in 1958, but at the following race at the Nürburgring he crashed to his death while in pursuit of Tony Brooks's Vanwall.
Tony Brooks (1959)
Raced for Ferrari for one season following Vanwall's F1 withdrawal. Won the French GP and the German at the fearsome AVUS, but lost his world title chance in the finale at Sebring after being delayed by a pitstop in the wake of a hit from team-mate Wolfgang von Trips. 
Cliff Allison (1959-60)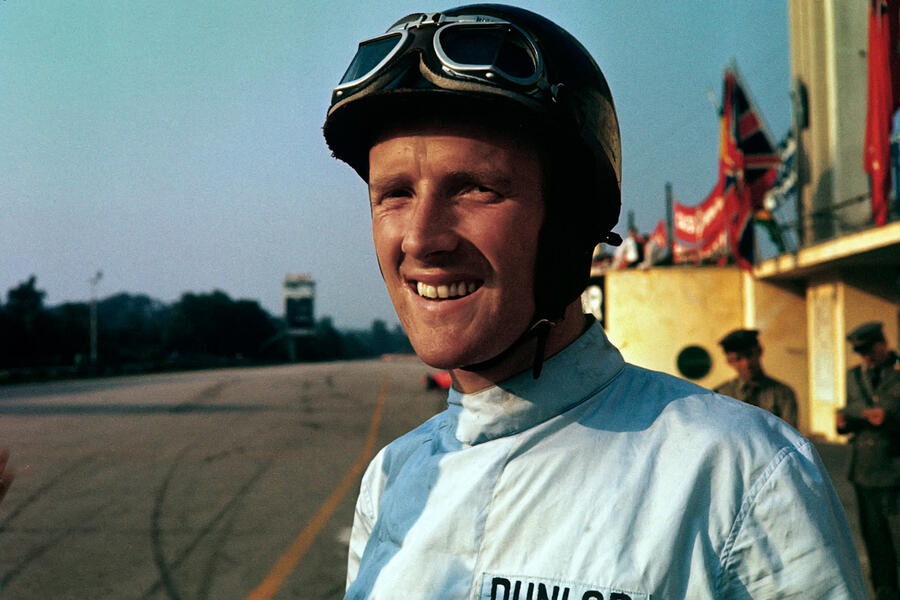 A great F1 'what if'. Recommended by Hawthorn, Allison became a works Ferrari driver in 1959, impressing with second on his debut at Sebring. Opportunities to race were intermittent, but Allison was always fast – until he was badly hurt in a practice shunt at Monaco in '60. Survived a second big crash a year later in a privateer Lotus, and retired without truly untapping his significant potential. 
John Surtees (1963-66)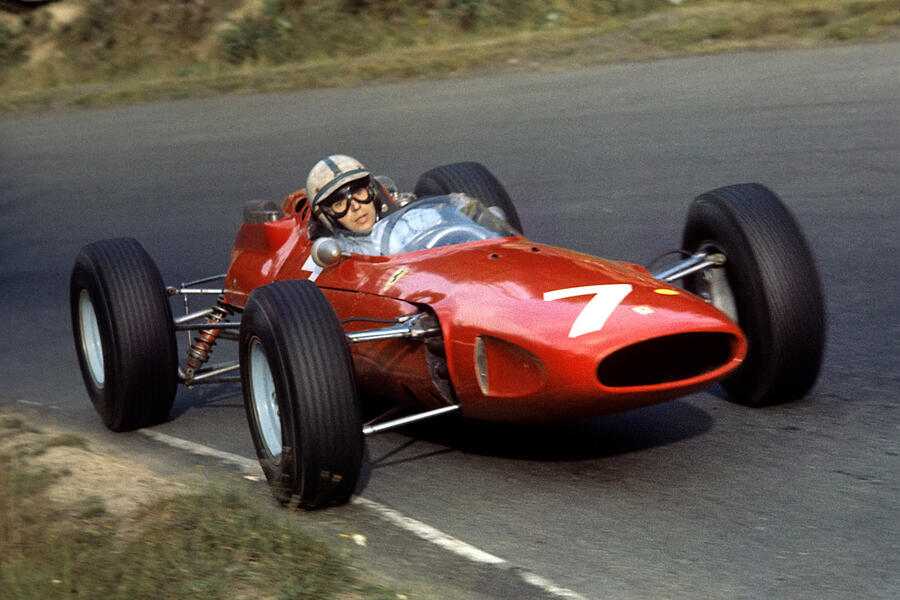 Won seven motorcycle world titles before switching to four wheels in 1960. Turned down a first offer from Ferrari, but eventually joined in 1963, beating Jim Clark at the Nürburgring. Won two grands prix in 1964, then clinched the world title in Mexico to become the first world champion on two and four wheels. A victim of Ferrari politics (and his own temper) when he walked out of Maranello two years later.
Mike Parkes (1966-67)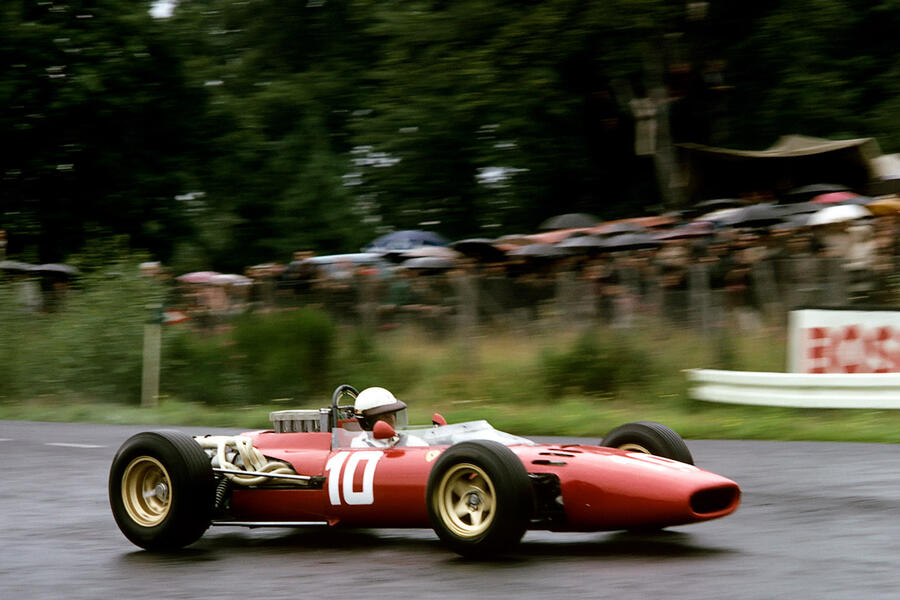 Surtees' sudden departure mid-1966 left an opening for this talented sports car driver and fine engineer. Second on his Ferrari F1 debut in France and again at Monza, Parkes won the non-championship International Trophy in '67 only to break his legs at Spa in an accident that ended his F1 career.
Jonathan Williams (1967)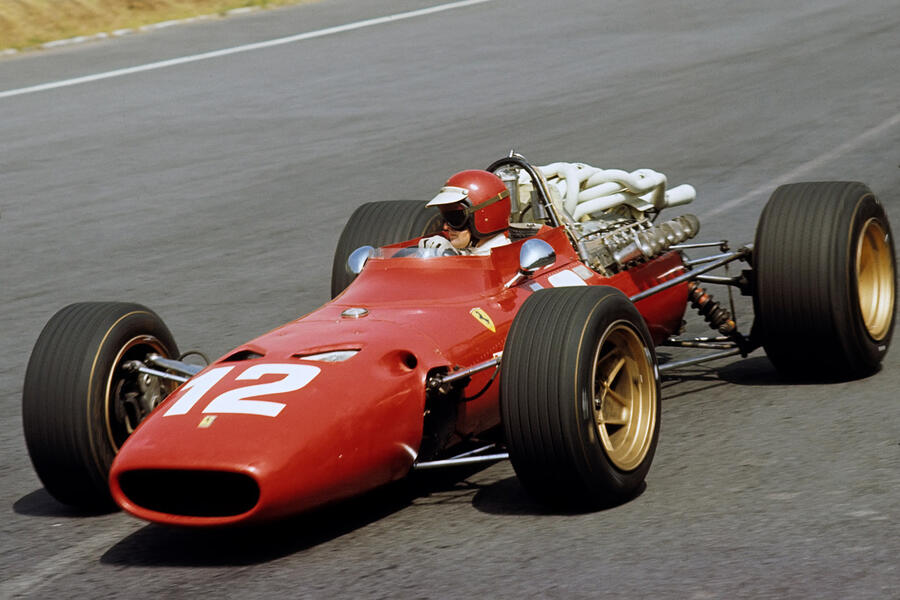 Celebrated for his single F1 grand prix start – for Ferrari. Williams had been plucked from relative obscurity for F2, sports cars and Can-Am during 1967, before making his one-off surprise F1 appearance at the Mexican GP season finale, where he finished eighth. Ferrari then quietly dropped him. Later, moved to the south of France where he flew private jets and indulged his interests in writing and photography.
Derek Bell (1968)
Signed by Ferrari for F2 mid-1968 and made two F1 starts at Monza and Watkins Glen, retiring from both. Bell was dropped in '69 when Ferrari withdrew from F2, but made his first Le Mans start in a 512S in 1970 to begin his hugely successful sports cars career.
Nigel Mansell (1989-90)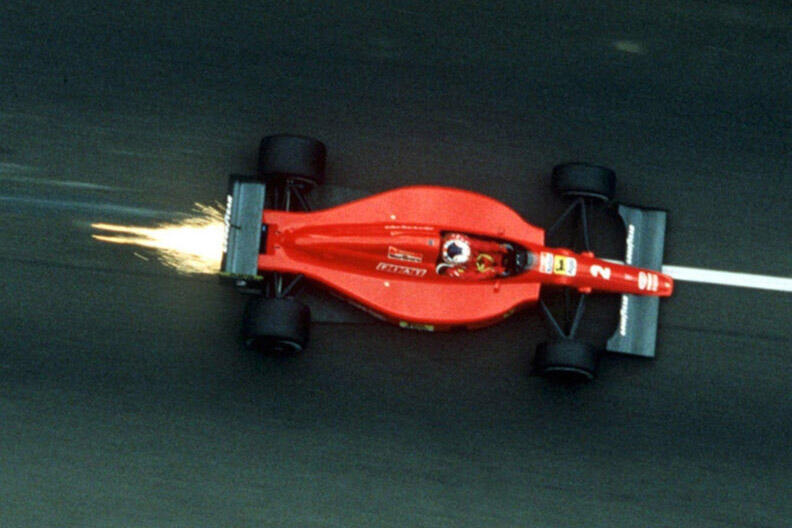 Twenty years after Bell's brief spell, Mansell became Enzo Ferrari's last F1 driver signing. He scored a famous debut win in John Barnard's beautiful 640 in Rio, but poor reliability dogged his first season – and new team-mate Alain Prost ruined his second. Threatened to retire, only to return to Williams and finally achieve his world title dreams in 1992.
Eddie Irvine (1996-99)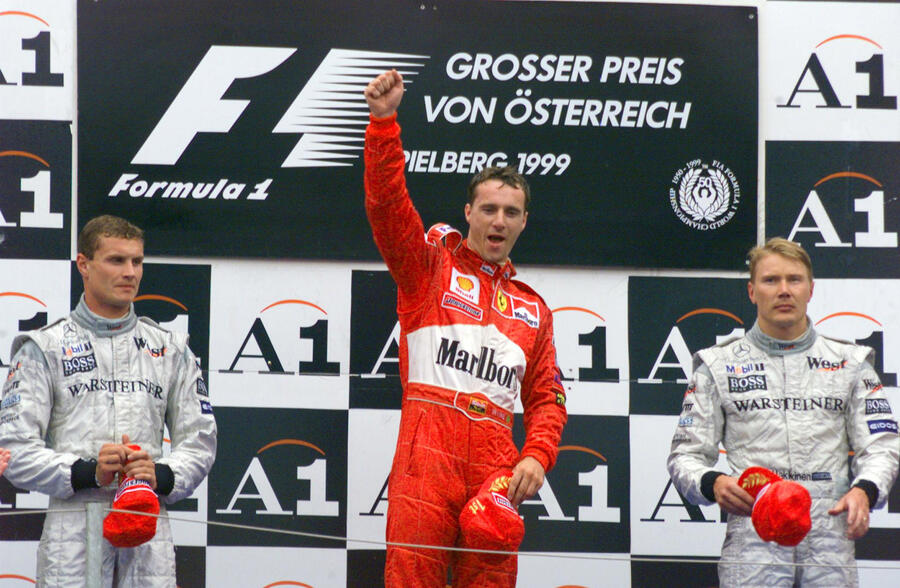 Joined Ferrari at the same time as Michael Schumacher, as obedient number two to the double world champion. But Irvine was thrust into the limelight in 1999 when Schumacher broke his leg at Silverstone – and came close to ruining the script by becoming the one to break Ferrari's 20-year title drought, only to lose out to McLaren's Mika Häkkinen. Irvine remains the last Brit to have started a grand prix in Maranello red. Ilott will be hoping to succeed him, if an opportunity comes knocking.
Image credits: Getty images / the Hulton Archive 
READ MORE
Formula rewritten: F1 2020 season round-up with Karun Chandhok
New power generation: The young drivers making their mark on motorsport
Greener pastures: how new circuits have saved F1's 2020 season