Nearly new buying guide: Jaguar XF Sportbrake
There's plenty of interior space, too, with room for six-footers both up front and in the rear. Its boot is larger than some of its rivals' and smaller than one or two others, but the load bay is usefully flat and it's easy to load and unload large objects.
Used examples start from around £18,000. Spend between £20,000 and £22,000 on 2017 cars, £22,000 to £25,000 on 2018 cars and upwards of £25,000 on later models.
The XF Sportbrake received a mild makeover in 2019, including updates to Jaguar's Touch Pro infotainment system and safety and comfort improvements across the range.
Need to know
The most economical Sportbrake is the 2.0d 180, with a WLTP average of 48.4mpg, ahead of the 47.3mpg 2.0d 160. The 3.0 V6 diesel averages a respectable 42.1mpg and the petrol-powered 2.0i 250 averages 33.3mpg.
Servicing costs are a little pricier than rivals, even with Jaguar's fixed-price servicing scheme for cars over three years old. Expect to pay £245 for a minor and £275 for a major service on a 2.0 petrol, £275/£335 on a 2.0 diesel and £295/£395 for the 3.0 diesel.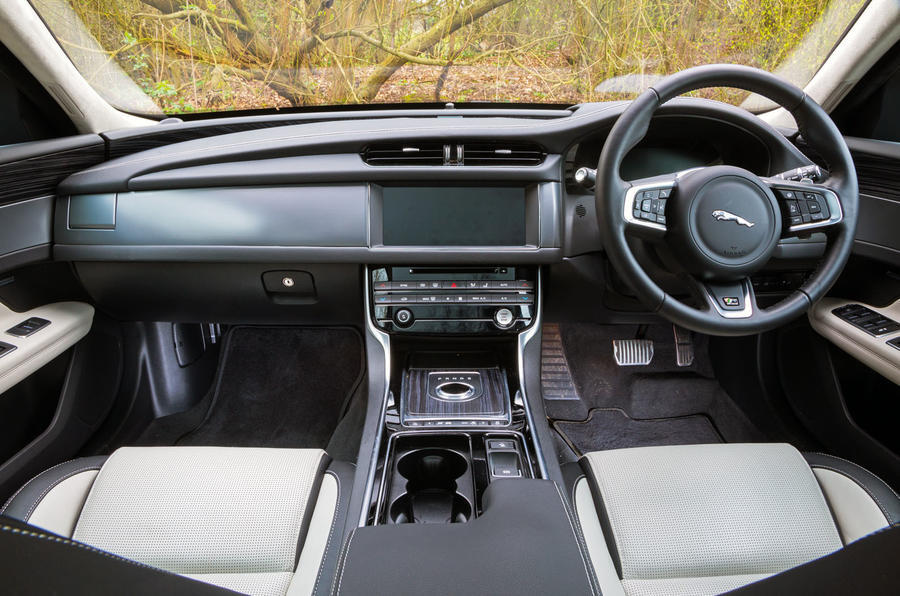 There have been issues with the electrical systems based around the sat-nav and the infotainment, so check those carefully.
Our pick
XF Sportbrake 3.0d V6 S: The top-spec diesel is as smooth as a baby's bottom and thrillingly quick, too, as well as surprisingly economical. S trim adds goodies galore and smart 19in alloy wheels to impress the neighbours.
Wild card
XF Sportbrake 2.0i 300 Portfolio AWD: The most powerful petrol engine is like whipped cream and enables 0-60mph in just 6sec, while four-wheel-drive traction keeps it on the straight and narrow.
Ones we found
2017 XF Sportbrake 2.0d 160 Prestige, 52,000 miles, £18,995
2018 XF Sportbrake 2.0i 150 Portfolio, 22,000 miles, £22,999
2018 XF Sportbrake 3.0d V6 Portfolio, 12,000 miles, £28,500
2019 XF Sportbrake 2.0i 150 Prestige, 6000 miles, £25,500
READ MORE
Jaguar eyes compact hatchback to succeed XE and XF 
2021 Jaguar XF Sportbrake: facelift previewed in new images  
A history of the iconic Jaguar E-Type