New BMW M3 and M4 leak online ahead of tonight's unveiling
The M3 and M4 will also benefit from the increased rigidity offered by their part-aluminium, part-high-strength steel CLAR underpinnings. This is a key reason behind BMW already making class-leading claims about the dynamic abilities of the base 3 Series. The regular car's wider track and uprated suspension systems should also give engineers the foundations for a more dynamically capable M3 and M4.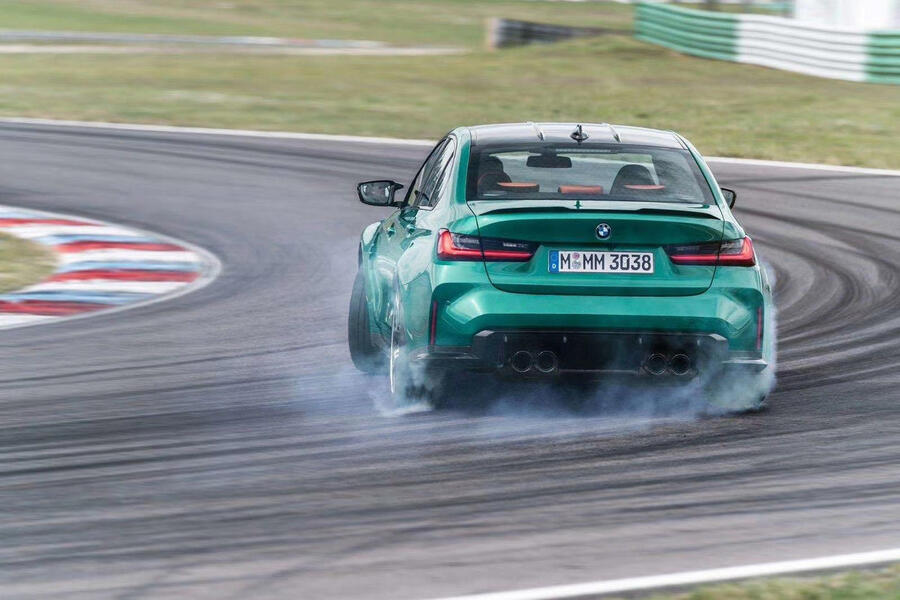 As well as offering greater performance potential, the stiffer chassis will reduce the amount of vibration transmitted into the cabin to enhance overall refinement. It should also allow engineers to adopt softer spring rates to give the M3 and M4 a more compliant ride in their most comfortable mode, without hampering the car's overall dynamic ability. 
Inside, images show that the duo will follow in the M5's footsteps by swapping the current dash-top infotainment screen for one that's more tidily integrated into the dashboard. The iDrive system will retain a rotary control knob, which has been praised for its ease of use in current cars.
The duo will also gain significantly more advanced driver assist features, but former BMW sales and marketing boss Ian Robertson has hinted to Autocar that most BMW models will steer clear of the full autonomous hardware suites to be used on i5 and i7 due from 2021. M models, in particular, will still possess a very driver-centric character.
It remains uncertain whether the cars will feature an active rear-wheel steering system to enhance agility and boost high-speed stability. Although it is under consideration, the business case for developing the system for the M3 and M4 only is believed to be under debate. If the hardware does make the cut and is fitted to the super-saloon, it will not then be rolled out the standard 3 Series and 4 Series.
Read more
40 years of BMW M cars​
First drive: 2020 BMW M3 prototype​
2022 BMW M3 Touring: New images show off hot estate​