New digs: Driving three of JCB's finest earth movers
Matt wants to show me three JCBs: the 220X, a Backhoe Loader 3CX and a revolutionary new electric mini excavator called – this is the no-nonsense world of construction, remember – the 19C-1E.
Once I've got a basic grip of its controls, I discover the 19C-1E is as capable of scooping up rubble and scurrying around on its tracks as I imagine its fossil-fuelled equivalent, the 19C-1, to be. Just like an electric car, torque is instant, resulting in effortless shovelling. Its four lithium ion batteries pack enough power to last a full working shift and can be rapid-charged in 2.5 hours.
Still, impressive though it is, I can't see the 1E competing on level terms with diesel diggers. "Don't underestimate it," says Matt. "Not only can the 1E work outdoors but it can do so at night without disturbing anyone. Its biggest advantage, though, is that it can work in emissions-sensitive environments and inside buildings without requiring expensive air extraction systems."
It's a proper little mole. And flicking a switch brings its two tracks closer together, enabling me to drive it down a narrow ramp. Try doing that in a Tesla.
Backhoe loader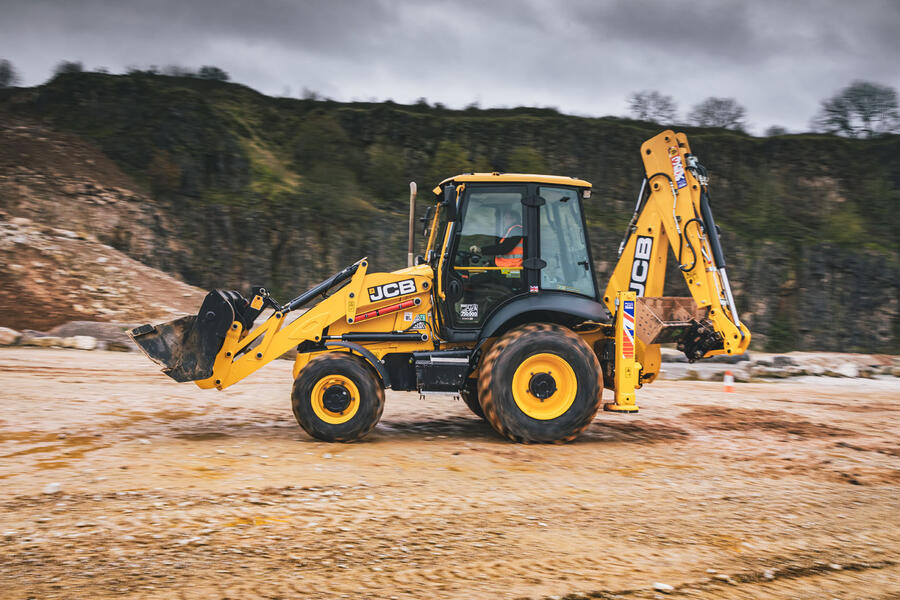 JCB invented the backhoe loader, a versatile, wheeled digger with a front shovel and a rear excavator arm. It was the making of the company and the 750,000th model rolled off the production line earlier this year. Matt wants to show me the latest version, the 3CX, with features including automatic stabilisers, JCB's Smooth Ride System and Torquelock, which reduces on-road fuel consumption.
The cab is packed with controls great and small, as well as touchscreens. Joysticks and levers aside, it all looks and feels car-like: tough but intelligently laid out. Practical, too: the steering wheel adjusts for reach and rake and there's a column shift for the four-speed gearbox.