New VW Golf GTI Clubsport gets 296bhp and chassis upgrades
The GTI Clubsport even has a 'Special' profile in the driving mode selector that tailors the car's settings for use on the fearsome Nürburgring Nordschleife circuit.
There's also an uprated braking system with 18in perforated discs and two-piston callipers. Fine-tuning to the car's ABS and stability control systems is said to increase the slip thresholds for shorter braking distances and boost overall braking stability.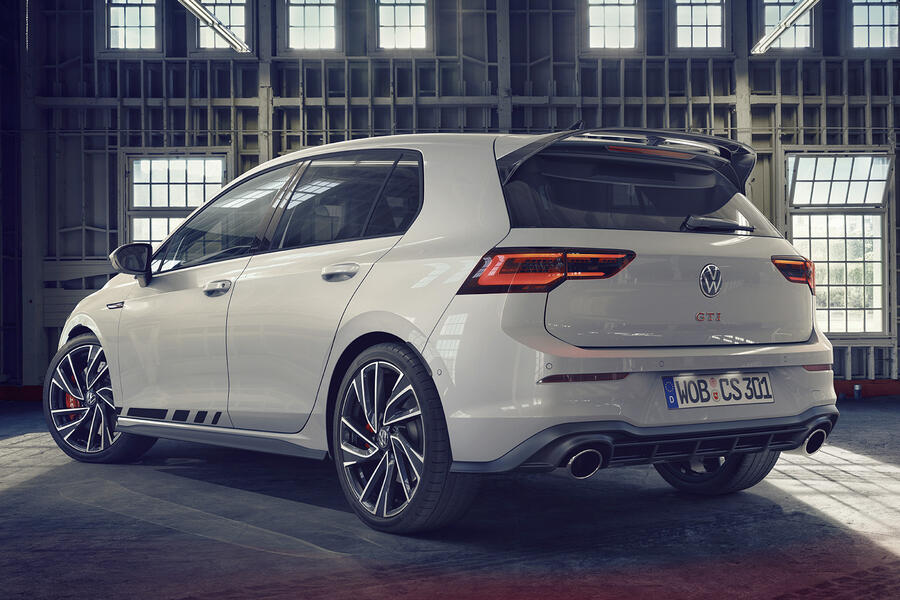 Racing driver Benjamin Leuchter, who was part of the Nürburgring development team for the new car, claims it's capable of a "significantly higher curve entry speed" than the old Clubsport as a result of all the changes.
Leuchter also describes the Clubsport's steering as "a tiny bit better than the old Clubsport S, with more feedback". The ratio itself has not been changed over the base GTI, however, with Leuchter stating that making the ratio any tighter would reduce high-speed precision and stability. 
Alongside the standard range of tyres fitted to the GTI, larger 19-inch wheel options can also be specced with the Michelin Pilot Sport Cup 2 tyre. This tyre, alongside the other changes, allows the Clubsport to lap the Nordschleife 13 seconds quicker than the standard GTI at 7:54 min.
That's seven seconds short of the 2016 lap record set by the more powerful, stripped-out Clubsport S.  Autocar understands there are currently no plans to offer a direct successor to the Clubsport S to chase the 7:40:1 lap of the Renault Megane RS Trophy-R.
The Clubsport's aerodynamics have been enhanced by the addition of a new splitter and redesigned intakes at the front, and a distinctive two-piece spoiler at the rear, among other changes. Volkswagen claims the slight increase in drag is more than paid off by reduced lift front and rear, enhancing agility and stability.
There are further visual tweaks both inside and out. The most noticeable external change is the front bumper, with a chunkier lip spoiler, matt black aero fins and widened honeycomb intake, which ditches the standard GTI's five-piece LED lower running lights.