Pininfarina Battista "on track" for 2021 deliveries
Customer deliveries will start by the end of 2020 in Europe, with sales in the US, Middle East and Asia following in 2021. Just 50 examples of the Battista will be destined for each region. 
SUVs to follow
Automobili Pininfarina will follow the Battista with three SUVs that are all set to arrive within five years.
The biggest, codenamed PF-One, will be a high-performance answer to the Lamborghini Urus. The other two will be rivals to the Porsche Cayenne and Porsche Macan respectively. All will use their own version of the same modular underpinnings.
The fastest SUV will offer around 940bhp from a battery pack of about 140kWh, enabling a 0-62mph time of less than 3.0sec. Its smaller SUV siblings are likely to use lower-output versions of the same powertrain but their performance will still be at the sharp end of their segments.
An insider told Autocar: "Pininfarina has always made very special cars, but usually for other people. When we have sold cars ourselves, like the Pininfarina Sergio [of which six were built in 2015 and sold for a reputed $3m each], we have always done very well. It is not difficult to see what the next step should be. The cars will be exclusive and very beautiful."
A source said that the Pininfarina car brand will be given an initial investment of $100m (about £71.6m) from Mahindra to fund the creation of its model range.
Mahindra intends to invest a total of about £358m into Automobili Pininfarina over five years. The new brand will work independently of its parent's EV division, Mahindra Electric, with operations based in Europe.
From design house to manufacturer
Pininfarina's new car brand comes after Paolo Pininfarina said at the 2018 Geneva motor show that he hoped the dream of his grandfather, company founder Battista Farina, to build cars would "come true in the not-distant future".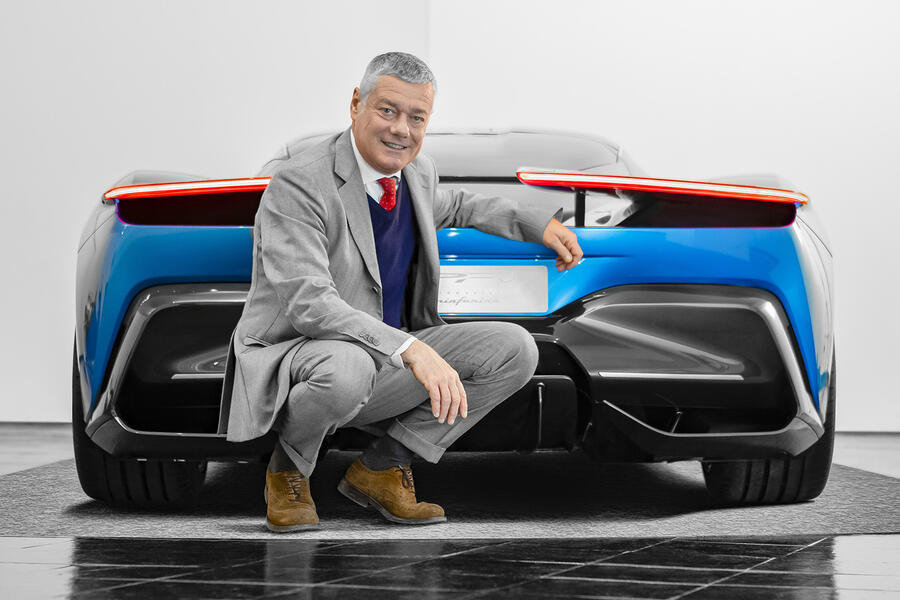 "Establishing Automobili Pininfarina as a leading sustainable luxury brand is our strategic vision and will be a dream come true," Perschke said. "It will combine 88 years of iconic design heritage with leading-edge electric vehicle competence of the Mahindra group and Mahindra Formula E racing. It's a powerful combination."