Racing Lines: BTCC finale will be luck of the draw
Follow the oil trail
If ever there were a sign that Formula 1 remains wedded to black gold, it's the news that a night-race in Saudi Arabia has been added to the 2021 schedule, boosting the season (conditional on pandemic restrictions, of course) to 23 rounds.
A new street circuit in Jeddah will be used, while a permanent track in Qiddiya is proposed for the long-term. If you've watched F1 on TV recently, you can't have missed the Aramco logos plastered everywhere, promoting the Saudi petrochemicals giant. As it has for the past 40 years and more, F1 is following the trail of oil – and dollar signs.
Formula E has already beaten F1 to Saudi Arabia, having raced on a street track in Diriyah for the past couple of years. There's some heavy irony in an electric racing series that trades heavily on its green credentials travelling to one of the world's wealthiest nations that's powered largely by the fossil fuels mined from its deserts, but there you go.
Visiting Saudi Arabia also raises other uncomfortable questions. The first e-Prix was held just months after the death of journalist Jamal Khashoggi, a murder that has been linked directly to the state. Then again, motorsport – specifically F1 under Bernie Ecclestone's former rule – has a brazen history when it comes to dealing with nations that have blemished records on human rights. Indeed, if F1 today suddenly developed a moral conscience (a stretch, I grant you), a swathe would be cut through its calendar.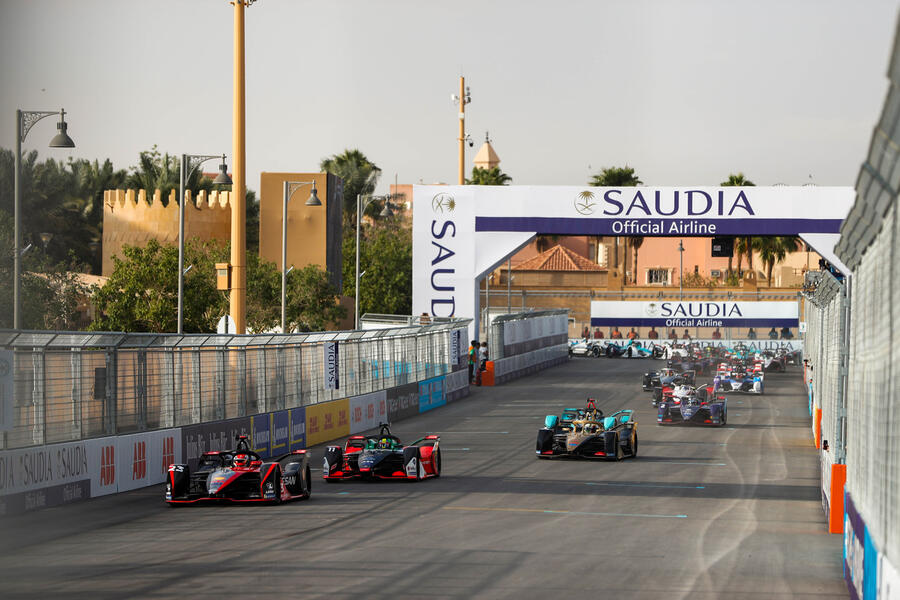 Anyway, sport and politics, they don't mix – do they? So are we surprised about F1 hosting a grand prix in Saudi Arabia? Of course not. The only surprise is that it has taken this long. But are we disappointed? Yes. Not only because of the potential "sportswash", as Amnesty International has put it, but also because, in the wake of an emergency season made up of traditional circuits either new to F1 or returning after long exiles, you would think F1 rights-holder Liberty Media might have learned something.
Racing at Mugello, Portimão, Imola and so on has been utterly refreshing this year, because they are what fans would label proper tracks – and the drivers have relished them. Instead, the Saudi deal represents a return to the old values of Ecclestone's time, when the F1 calendar was shaped not around places with a racing heritage or large, enthusiastic fan bases but around which will pay the most for the 'privilege'.
After a year in which F1 has made significant losses, just like millions of other businesses and individuals around the world, it's no surprise that the lure of the riyal might have proved too good to resist. But such a deal can't help but look a little grubby.
READ MORE
BTCC: Brands Hatch finale given go-ahead by government
Greener pastures: how new circuits have saved F1's 2020 season​
The Silverstone Experience: A tour of the F1 track's museum​