Sand of opportunity: Prodrive on its Dakar rally racer
Meanwhile, the Prodrive-BRX team sees part of its mission as being to raise awareness of desert endurance racing in the UK. Prodrive founder and boss David Richards sees this as a promising new division to stand alongside its Aston Martin Racing and advanced engineering consultancy businesses.
On its Dakar prospects, Richards is bullish. "I believe we will have the fastest car and two of the best drivers," he says. "Our engine is in great shape and we've had a very successful 6000km of testing. But successful desert racing needs plenty of luck, and we have to acknowledge three factors that could upset our best efforts.
"One is navigation: they say the potential for getting lost will be great. Another is punctures: we didn't have them on test, but that doesn't mean they won't be a problem when the event gets going. And then there are all the problems we don't even know about yet. You need luck, as I say; in our first year, we will need as much as we can get."
Q&A: Sebastien Loeb, Prodrive-BRX Works driver and nine-time WRC champion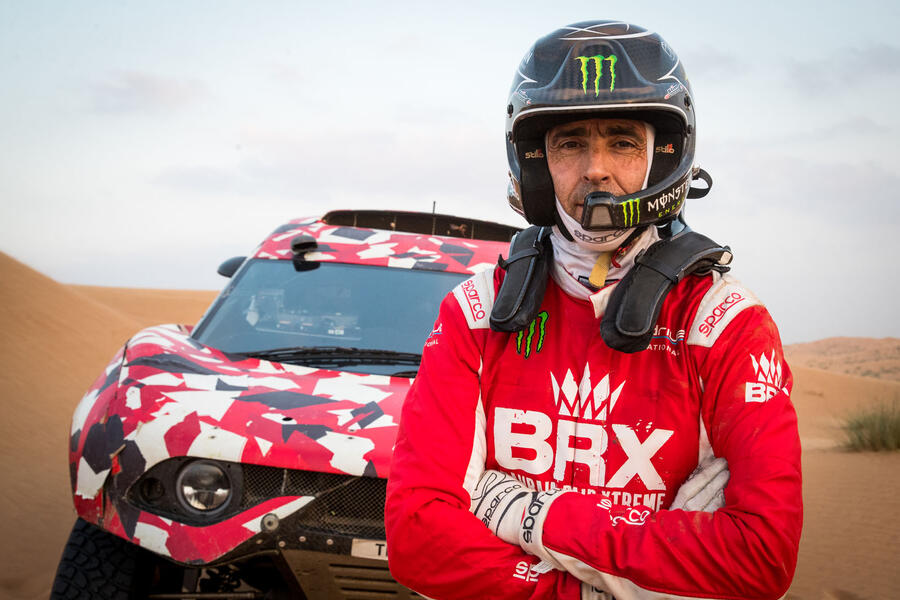 How does the Dakar Rally compare with other forms of competition that you've tried?
"I really like it a lot. It's a really severe test, because you only get one chance to win, not 12 rounds, as in rallying. And because the event is so long, you have to face both good and bad times as you go. As long as you don't lose a huge amount of time, if things aren't good, you can fight back. I enjoy that challenge. The other great thing is it's an adventure. You do these big, 500km days and don't really have much idea where it's going. You see things you never otherwise would."
What about driving style? Does the Dakar suit the way you drive?