The best automotive activities to do in 2021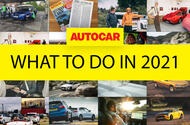 Virus permitting, here are some top tips on what to fill your time with over the next 12 months
What to do
Discover the joy of keeping your car clean 
Mud on your lovely paintwork. Grime covering up your shiny alloy wheels. Empty bottles in your car door pockets. Paperwork practically bursting out of the glovebox. Unknown items rolling around in the rear footwells. Paraphernalia in the boot… Cars tend to accumulate dirt and rubbish through daily usage, and it can be a faff to take the time to stop and clean up. But it's so worth it. A clean car is a source of pride, and much nicer to spend time in. Plus, on a quiet weekend afternoon, cleaning your car is really satisfying. Go on, you won't regret it.
Buy a manual while you can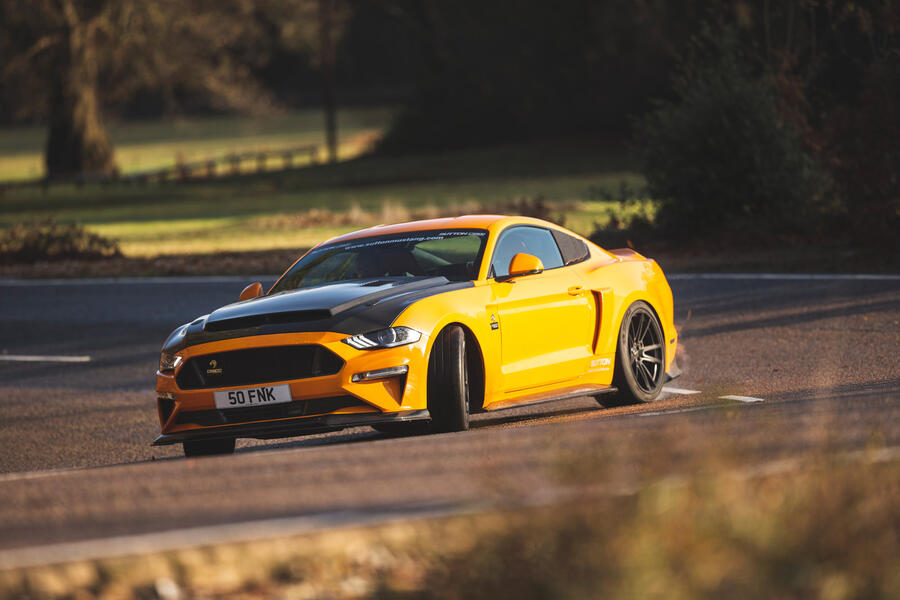 It started a while ago: when a company such as Ferrari stopped offering manual gearboxes, the writing was on the wall. But we never thought we'd be here this quickly. As Andrew Frankel pointed out recently, the only way to buy a manual V8 now is to get a Ford Mustang. With more EVs arriving, the stick shifter is only going one way. So buy one, embrace it… and look after it well for the next generations.
Try and electric car with an open mind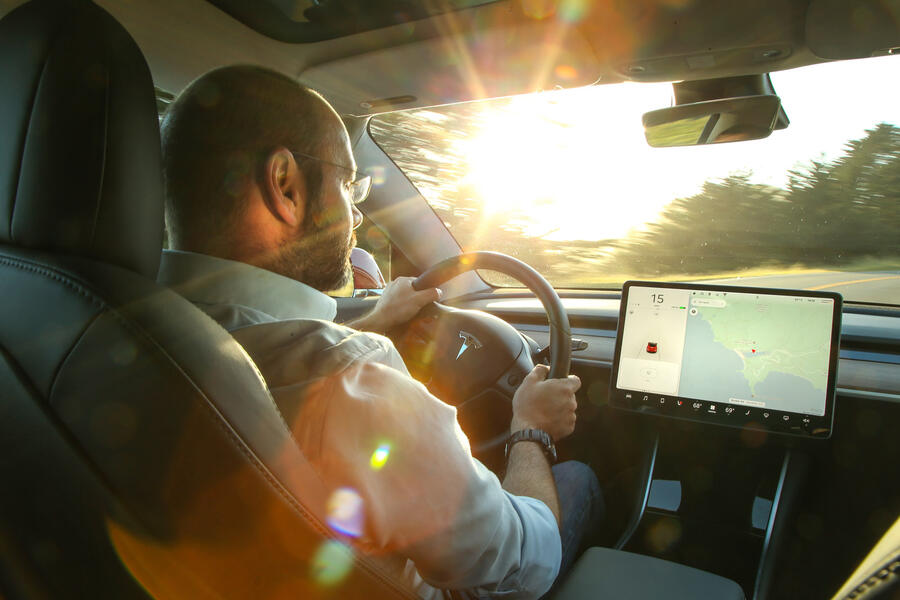 Those of you with an electric car plugged in outside your house, or already plotting where you might put a home charger, can skip to another story on this spread. This is a suggestion for those of you uncertain, confused, wary or perhaps even opposed to EVs: it's time to try one. With the UK government having announced a ban on the sale of most new non-zero-emission cars in just nine years, it's a good time to sample the future if you haven't already. After all, there is a lot of uncertainty about electric cars, and there are concerns about performance, driving feel and, of course, range. But we reckon many of those concerns will fade once you've experienced the quiet, effortless pleasure of electric propulsion. And you might be surprised by how usable EVs are in most situations.
Of course, they won't be for everyone just yet, so we're not suggesting each person goes out and buys one. With the current limitations, they might not work for you right now – and we continue to argue that different powertrain solutions suit different drivers. Frankly, there's plenty of infrastructure work to be done before the UK is ready for the mass adoption of EVs. But electric cars themselves have come a long way in recent years. So if you're still unsure about them, why not find out for yourself?
Improve your driving, especially on a circuit 
Nothing builds on-road confidence better than honing your driving skills on a track, where a car's full capabilities (often greater than you may have realised) can be revealed. The UK has many great performance driving venues – the standout being PalmerSport's elaborate offerings at the dedicated Bedford Autodrome. It's no longer the cheapest pursuit, especially if, as at PalmerSport, you're encouraged to drive sophisticated machinery to its very limit, but the rewards are huge pleasure and new skills that might just save your life.
Visit a drive-in movie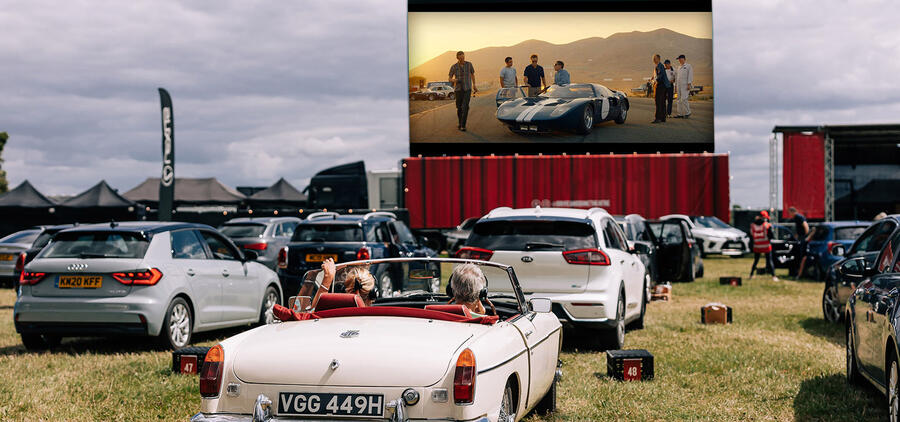 One of the positive by-products of Covid-19 has been the rise of the drive-in movie as a way of getting out and about yet maintaining our all-important infection-free bubbles. And quite a few of us are learning (or, if old enough, relearning) the joy of 'going to the drive-in'.
The UK was never as big on this form of movie watching as were the North Americans (who often combined it with their hot-rodding culture to make a kind of car show with entertainment). It's likely that our weather was against us: there's not much joy in having to run your engine right through Die Hard 2 to power the heater and wipers because it's hailing outside. And not much chop having to leave a window half open in horizontal rain so an old-tech wired speaker can be clamped to it.
Now, technology has made life a lot better. You buy tickets online, avoiding the need to car-queue and having scanned the weather forecast before making the commitment. Audio can now be piped through your car's own hi-fi. And because screens and projectors are now so powerful and sophisticated, it's possible for movies to be successfully screened in daylight. It's fun, and increasing numbers of venues with big spaces are doing it. Time to get with the programme…
Try some low-key motorsport
There's no better place to practise those new-found skills (see blue box, p86) than in a hillclimb, sprint, night rally or production car trial, but don't let 'low key' seduce you into thinking competition won't be keen. The Motorsport UK website is full of good advice about codes, licences, race gear (or lack of it) and the rest.
Buy a car with an unusual engine
It's official: piston engines are not just going out of fashion but selling new ones will be banned in nine years' time as well. Fear not, though, because there is always the used car market to get your fix.
Among big-block petrol engines, V12s are the extreme and often attached to a Ferrari or Aston, but there are better-value Jaguar and BMW V12 cars to enjoy, often with extra family-friendly seating. The V8 is around in even more affordable numbers: the Vauxhall Monaro, loads of Mercedes and maybe a retired wedding hire Bentley or Roller, to name a few. There's a raft of ginormous diesels, too. Try a V10 VW Touareg, or maybe a V8 Toyota Land Cruiser. Hurry while stocks last…
Learn a new DIY skill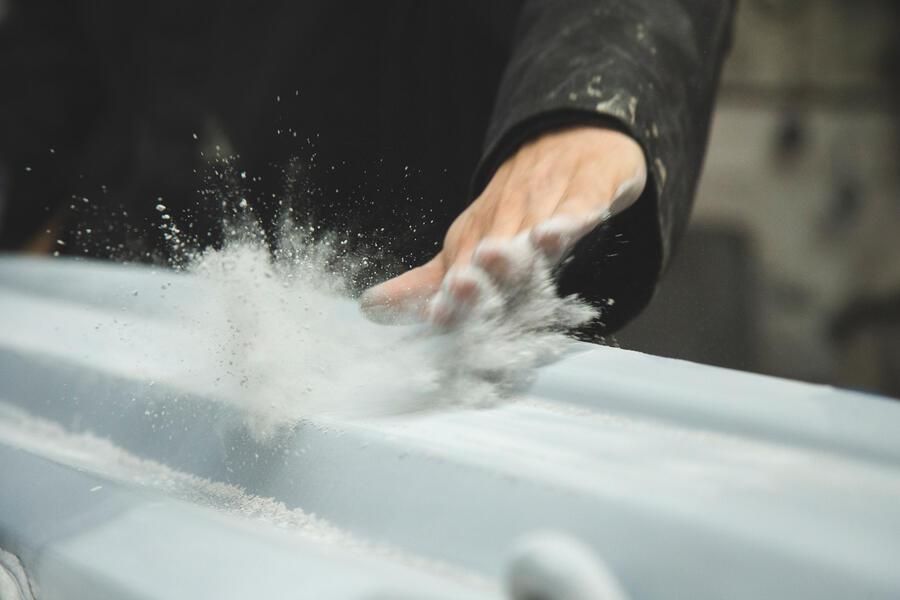 We'll stop short of advising you to attempt a battery pack upgrade for your Tesla Model 3, but if 2020 has taught us anything, it's that greatness can still be achieved at home. Avoid shelling out unnecessarily large sums for simple car jobs by picking up a new DIY skill. Oil changes, for example, are strangely satisfying (if infuriatingly messy), brake pads can be changed in a matter of minutes and even dent repairs aren't impossible if you get handy with the filler and rattle can. Learning to weld could save the average classic car owner an absolute boatload of cash, but accumulating all the kit is a significant outlay in itself.
Hydrogen fuel cells will continue to be a holy grail but won't get any closer to practicality 
Toyota, Honda and Hyundai have made important commitments to hydrogen fuel cells (which yield electricity with the sole by-products of heat and water) but don't expect cars in the short or medium term to adopt this tech. The H2 infrastructure is tiny and there's no way of producing the gas in large quantities without using unfeasibly large amounts of energy to start with. Most of all, the battery business has an invincible head start. Trucks may come to adopt hydrogen, rather than being hamstrung by having to carry five to 10 tonnes of batteries, but even that isn't happening in the short term.
Flip a car for profit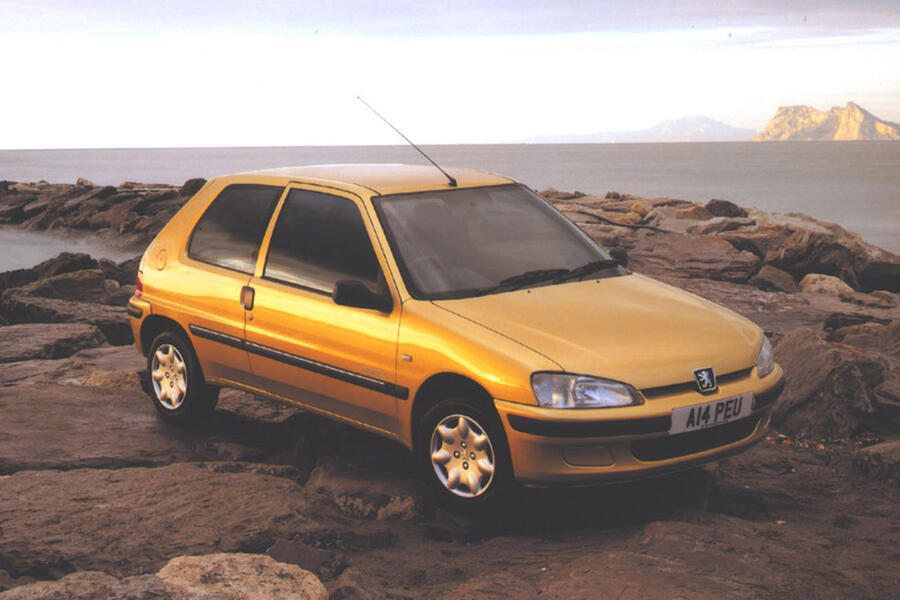 You've seen it done hundreds of times on TV, so now it's time to have a go for yourself. 'Flipping' is a simple concept: buy a car, remedy any glaring shortcomings and sell it for a profit. You needn't be a professional restorer, deal exclusively in Aston Martin DB5s and Lamborghini Miuras or have access to a world-class workshop.
A comprehensive service and fresh MOT can add hundreds to the value of a banger, and if you spend some time freshening up the paint and taking some proper pictures for the advert, you could see a healthy return.
Start small. We found a 2002 Peugeot 106 at a dealership for £395. It looks solid, but fresh tyres, oil, coolant, brake pads and wiper blades could bump that price up significantly, and a proper detail could even entice buyers on the lookout for a future classic. Failing that, use it as a runaround for a few months and sell it on for the same price. A no-brainer, surely?
Don't fly to a destination. Drive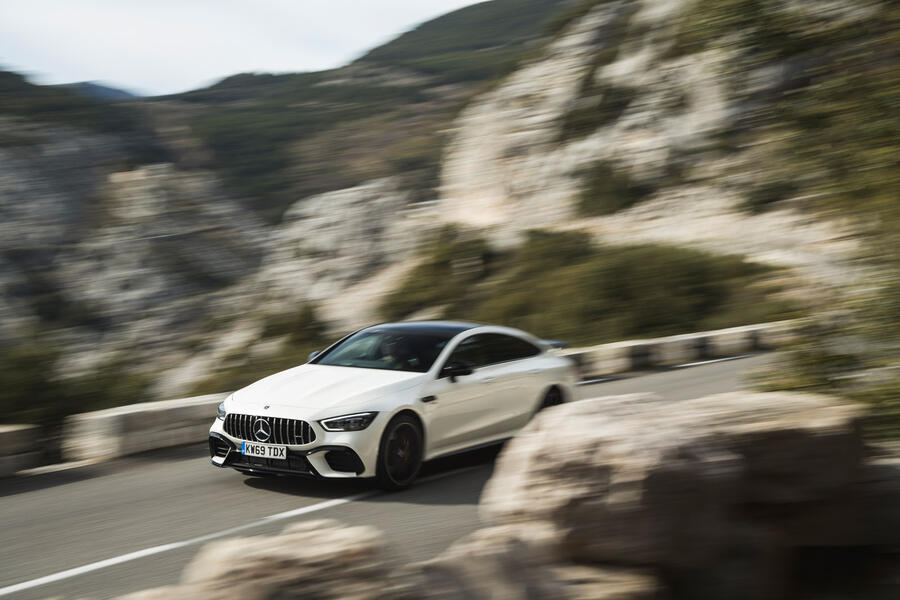 Michael Palin recently relived some of his epic journeys. In one, he met an Egyptian ship captain bemoaning the rise in air travel in the late 1980s. "You just arrive somewhere now without experiencing the journey," he said. "You don't get a chance to see the landscapes and people change as you head there." The south of France might not be the Suez Canal, but he's right: take time this year to enjoy the journey. It might be more memorable than the holiday itself.
Learn to tow and discover the world of caravan holidays  
If the pandemic has taught us anything, it's that jumping on a plane isn't essential for having a decent holiday. Even assuming the vaccines do make a difference next year, there's still a thought that sitting in a sealed aluminium tube isn't the way to get your beach fix. Instead, why not learn to tow (make sure your licence is valid, to all the post-1997 drivers out there) and go caravanning. The only question remains as to which tow vehicle…
Work remotely from your car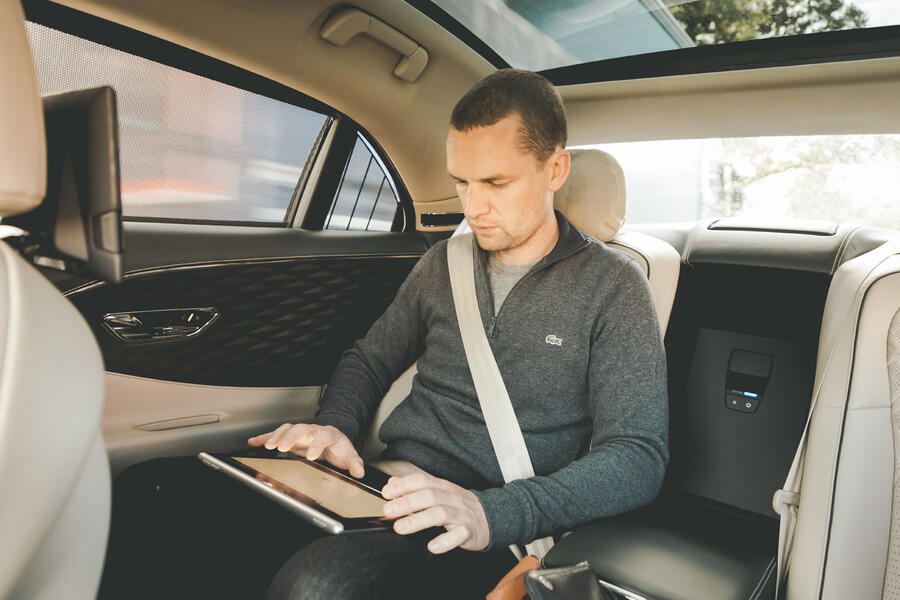 Turns out plenty of us can work from home. But how about taking that concept further: can you work in the car? As in a full shift. Not just a bit of quiet time on the train or aeroplane to get a few bits done: a full-on stint of work. So if you're a magazine editor, like I am, that means editorial meetings, proofreading pages, sorting out some content plans and perhaps even some writing.
To do so, you'll need plenty of space, wi-fi, something to work on, ideally a fridge and, crucially, your own chauffeur. Which limits you, I'll admit, but quickly draws you towards an excellent option: a Bentley Flying Spur equipped with the Rear Seat Entertainment package that includes some Android tablets. A chauffeur doesn't appear on the official options list, but Bentley was kind enough to lend me Chris for the day.
And all went rather well. Meetings were had, pages looked at, snacks consumed and emails sent. The wi-fi was patchy on the move and video calls were tricky to master, but other than that it turns out you can work from your car. That said, I'll be sticking to the home office in future. Not least because of chronic travel sickness whenever I sit in the back of a car. Even in a Flying Spur.
Do the big thing you've dreamed of all your life…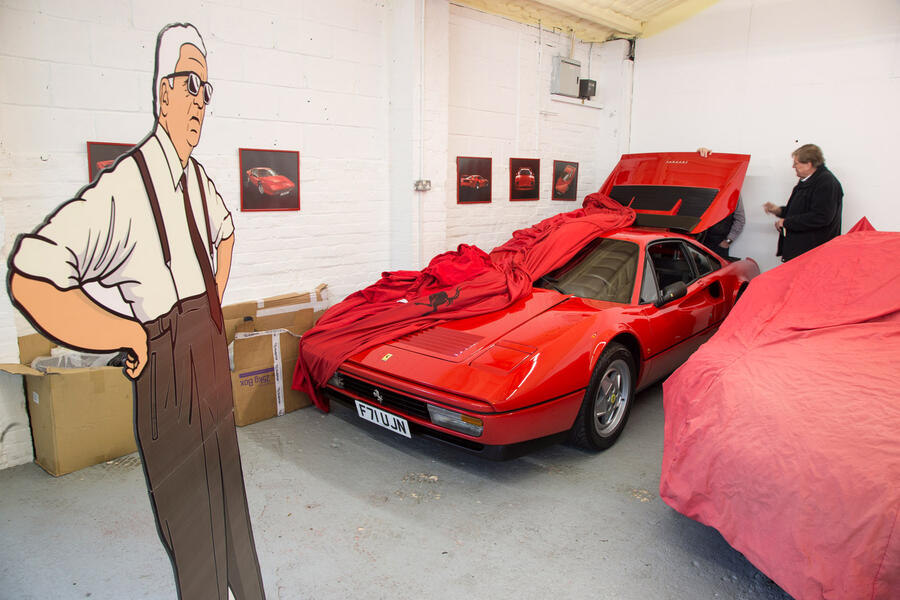 Let's suppose you've always dreamed of owning a Ferrari. Let that stand for whatever the improbable desire of your life might be. Maybe you're burning to launch your own car company or design the next Range Rover or race at Le Mans – but for most of us, ownership of a fabulous red car from Maranello presents a hurdle that's plenty high enough.
Ordinarily, we average earners would say such a dream wasn't realistic, that Ferraris are just too special for us. They take a lot of looking after. There's grave financial risk involved: what if the market turns and we lose our shirt? Worst of all, what if we simply don't like the thing after we've fought and persuaded and cajoled and over-committed to lay hands on it?
What we're saying here, from the depths of Covid Central, is that many of the certainties of life have been abruptly cancelled. Perhaps safety first isn't the answer any more. In less than a year, we've learned that the traditional benefits of good sense and prudence can be overturned by a destructive phenomenon whose effects aren't visible even three months before they strike. Doesn't that suggest it's time for a new approach; to move that special life goal decisively into your sights and never waver?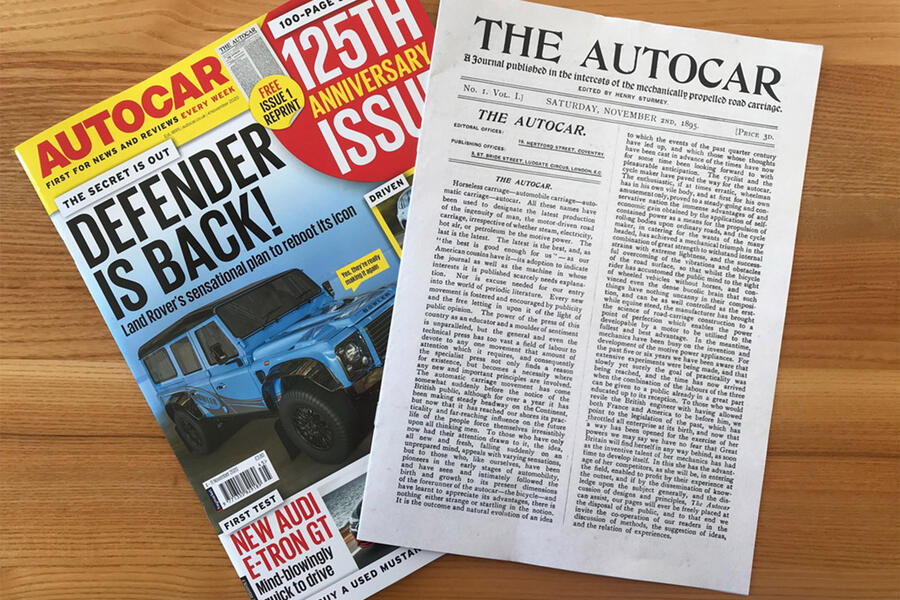 Getting to the shops often hasn't been easy in 2020. So we're truly grateful that so many of you have continued to buy Autocar. Fingers crossed, 2021 will be better for getting out but, just in case, why not consider a subscription? It will ensure that you get your motoring fix each week, whether you're allowed out or not.
Five cars to drive in 2021
Porsche 911 GT3: Any year that includes the introduction of one of these is highly likely to be made vastly better by its presence. And, with that wing, what presence it'll have. It gets a smidge more power, a lot more downforce and firmer springing. We can't wait.
BMW 128ti: The idea of BMW doing a cheaper, simpler, more accessibly engaging hot hatchback is a really appealing one – and our first drive in a prototype suggested the reality should be, too.
Lotus Evija: It isn't the 2000-horsepower output that attracts nearly as much as the motor-per-corner, fully independent torque vectoring tuned by top dynamics experts. It should finally show the kind of handling engagement that EVs are capable of.
Aston Martin Valkyrie: Aston's Adrian Newey-designed hypercar should be finished in 2021 and somebody from this parish will test it. Just seeing and hearing it run in anger is exciting enough. Another McLaren F1 moment?
Mercedes S-Class: Always a contender for 'best car in the world' billing, and described by Mercedes as the most technically advanced car it has built. Level three autonomous driving, even greater refinement and V12 options if you want them. The mind boggles.
Must-see motorsport events
Goodwood Festival of Speed: We have all had a year off and – fingers crossed – should be able to return to the Sussex estate by the summer. Expect the Goodwood team to pull out the stops to make up for what was missed last year.
Silverstone Classic: Ditto the world's largest historic race meeting. The packed schedule of races covering just about every era is only part of the appeal for a summer weekend that brings out the best in the Northamptonshire-based British Grand Prix venue.
Rally GB: Britain's round of the World Rally Championship has an unfamiliar summer date – but exactly where it will be held remains TBC. Funding is a problem, but whether it runs in Wales, Northern Ireland or elsewhere, it'll be special after a washout 2020.
Dutch Grand Prix: The pandemic scuppered its return last spring, but Zandvoort will host F1 for the first time since 1985. Only a short train ride from Amsterdam, the circuit in the sand dunes will be electrified by Verstappen mania.
Things we didn't get around to doing… but you still can
Our 'What to do in 2020' feature was stuffed with ideas that circumstance probably conspired against you doing. But many are still relevant, so if you want to try again…
Shop abroad for a car: You might have spent time browsing online, but the easing of travel restrictions (we hope) should make it possible to add some of the finest overseas oddities to the list of contenders for your next car.
Book a channel tunnel ticket: Even if you did take a driving holiday via the Channel Tunnel this year, wouldn't it be nice to do it again in 2021 without having to drive non-stop through France to avoid having to quarantine?
Visit the Zeithaus (and enjoy some currywurst): We'd still recommend a trip to the design museum that is the starring attraction of Volkswagen's Autostadt theme park in Wolfsburg, Germany (and a suitably local lunch).
Buy a car for the Festival of the Unexceptional: It was postponed this year, predictably. But it's due to return in July, so you've still got time to find an utterly ordinary car to leave the judges winningly ambivalent.
Collect fuel station loyalty points: All right, you could have done this throughout 2020, but we bet you collected fewer than you expected. Hopefully, 2021 will offer far more opportunities to rack up the loyalty bonuses.
READ MORE
Zoom meeting: The Autocar road tester's Christmas lunch 
Autocar's ultimate Christmas quiz 
Christmas road test 2020: The Goodyear blimp