The company making cars for the youngest petrolheads
Site of the first Butlins holiday camp and of a seafront packed with amusement arcades and kiddy rides, Skegness is the perfect location for Jolly Roger. So I look forward to entering the company's technicolour reception, replete with gaily coloured rides chiming nerve-jangling catchphrases. But what I find is an entrance that's worryingly deserted until Watson arrives with the news that most of his staff are still on furlough. Never mind; as he takes me on a Cook's tour of his factory, it's clear that, in Covid-free times, Jolly Roger is a thriving concern.
Completed and part-completed new rides fill the various departments. In one corner, production manager Roy Balmbra – with 25 years' service under his belt, one of the firm's longest-serving employees – remains hard at work producing glassfibre bodies ready for gel coating. Close by, in a room all of its own, is a scale replica of a race car in mid-development. Designed in Poland but to be produced here, the model is intended for older users and will house a video game.
Jolly Roger was founded more than 30 years ago but for the past 15 has been owned by self-service machine operator Photo Me. It claims to be the world's largest manufacturer of kiddy rides, producing 1200 per year, mainly for export to the US, Canada, Australia and the Middle East.
New vehicle-based rides cost from around £3500 plus VAT for one of Hank's vans, rising to £6000 for the International Speedway Carousel, a thrilling three-car ride that any aspiring Lewis Hamilton or Jamie Chadwick would be thrilled to helm. Elsewhere around the plant, used rides await refurbishment.
"Our rides can last up to 30 years, so repairing and maintaining them is an important part of our business," say Watson. "Chinese manufacturers charge lower prices for their rides but can't make the business work, because they build them to fail and to be thrown away. We've survived by building rides our customers can rely on to earn money all year round with minimal maintenance and for a very long time."
One thing bothers me, though. Watson is 60 years older than most of his toddler customers. How does he keep tabs on their changing tastes?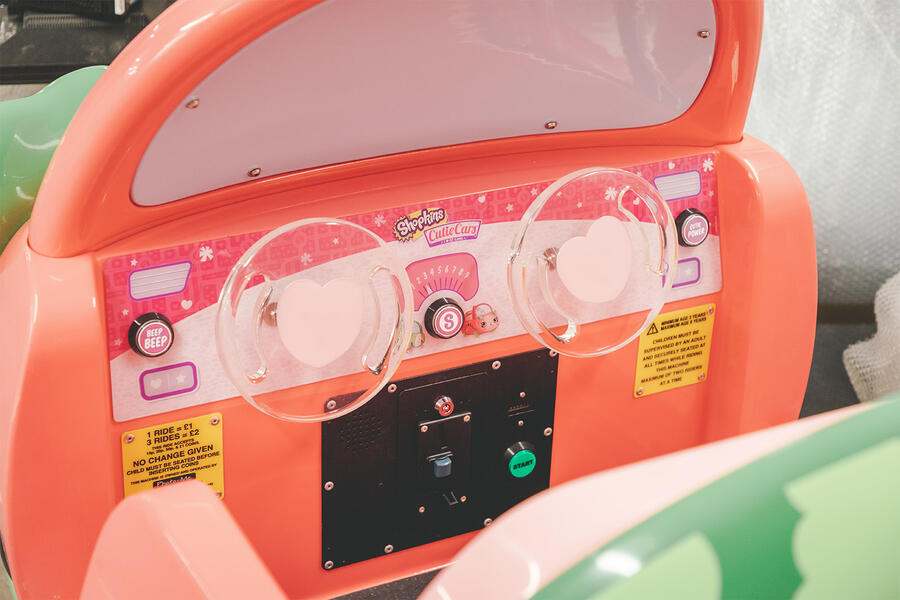 "Until my 60th year, I did the business plan," he says. "Then, when I turned 63, there was a big change in the marketing department…" He shows me a photo of his daughter, three-year-old Alice. "She's my first child and my chief market researcher."