The Fastest Ever Nürburgring Lap Times 2020
It may not pack any more power than the standard model, but stiffer suspension and a downforce-enhancing bodykit help the Pro to lap the Nordschleife more than six seconds quicker. 
Electric Nürburgring lap records
1 – Volkswagen ID R – 6:05:336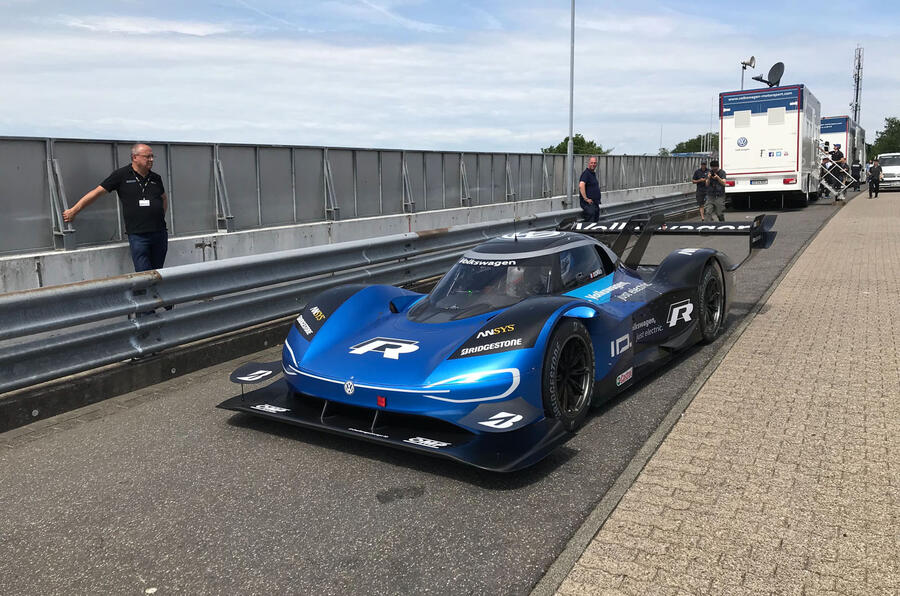 Volkswagen's purpose-built ID R racer followed up a historic victory at Pikes Peak by becoming the fastest electric car ever to lap The Green Hell. Driver Romain Dumas took the heavily modified single-seater around the 'Ring 40 seconds quicker than the previous record holder, and blitzed the historical record set by Porsche's Stefan Bellof in the process. 
2 – Nio EP9 – 6:45.90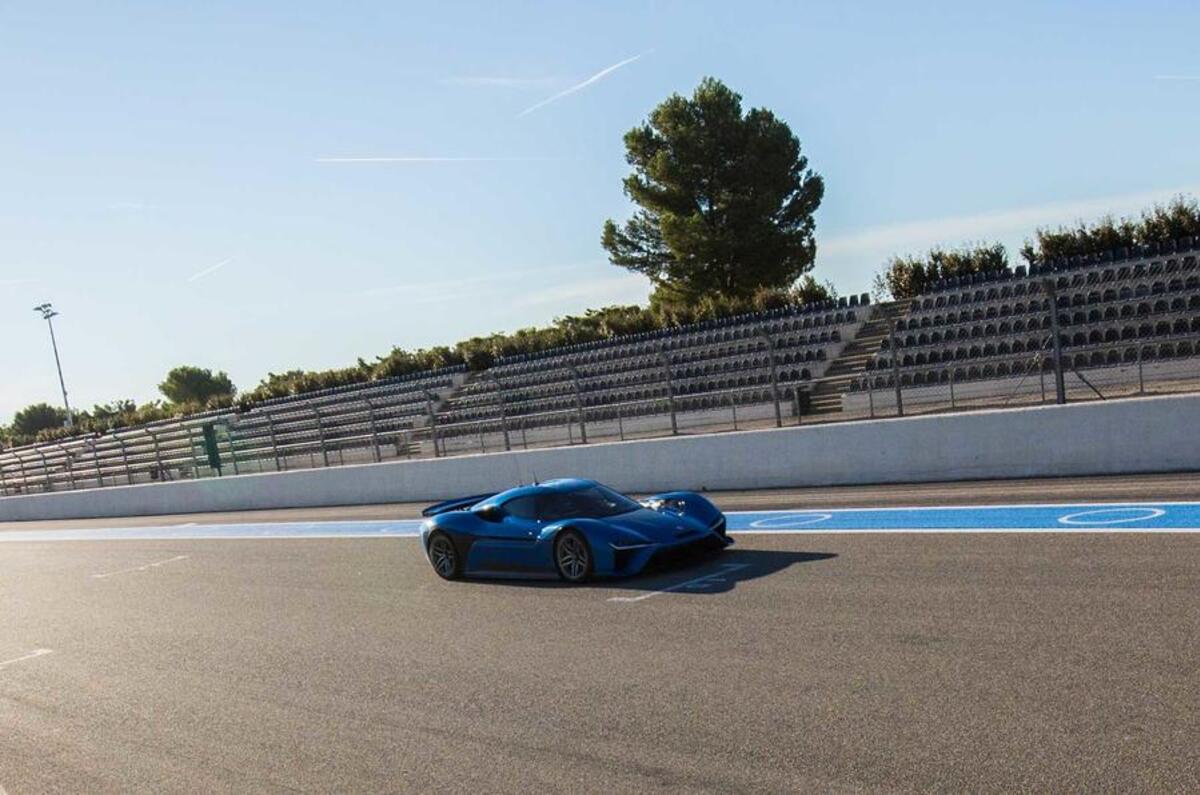 Nio's EP9 stormed into the history books when the electric supercar initially took the electric 'Ring record for the second time, smashing its previous time by almost 20 seconds. The company has also showcased a more mass-market friendly SUV concept. We doubt it'll match its supercar sibling's Nürburgring time, mind.
3 – Toyota TMG EV P001 – 7:47.79
It was way back in 2011 when Toyota claimed the 'Ring record with the TMG EV P001, but its record stuck until just a few months ago. The car's 800lb ft certainly helped it attain the title, and what's more, it managed to claim the crown in road-legal tyres. 
4 – Mercedes-Benz SLS AMG Electric Drive – 7:56.23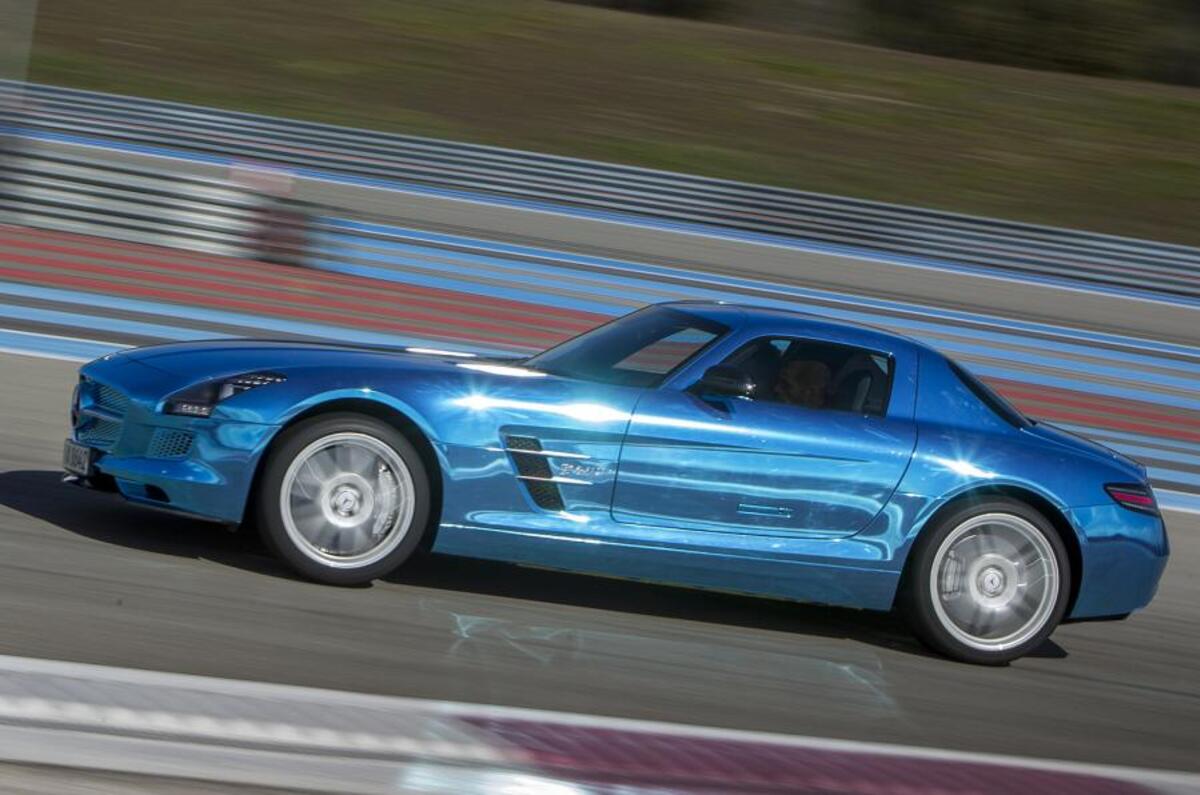 Mercedes' electric blue SLS AMG Electric Drive is hard to miss, and so was its Nürburgring record in 2013; it walked all over the Audi R8 e-tron's lap time, trouncing it by more than 12 seconds. Its 740bhp and 737lb ft certainly gave it the required shove.
5 – Audi R8 e-tron – 8:09.09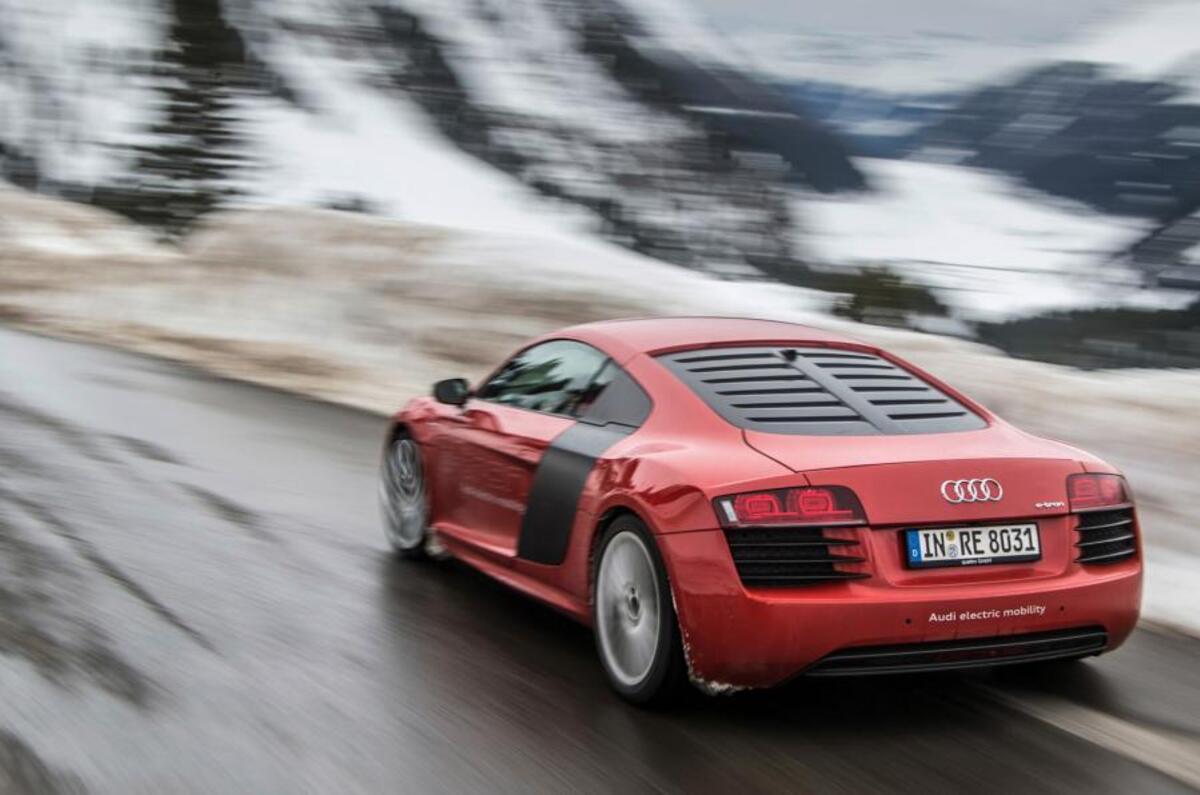 The Audi R8 e-tron held first place on the electric 'Ring record chart for almost a year before Mercedes' SLS AMG Electric Drive came along; the R8 set its 8:09.09 time in July 2012. It had around half the power of the Mercedes, at 376bhp, but had less of a torque deficit, producing 605lb ft. 
Fastest ever recorded Nürburgring laps
1 – Porsche 919 Hybrid Evo – 5:19:546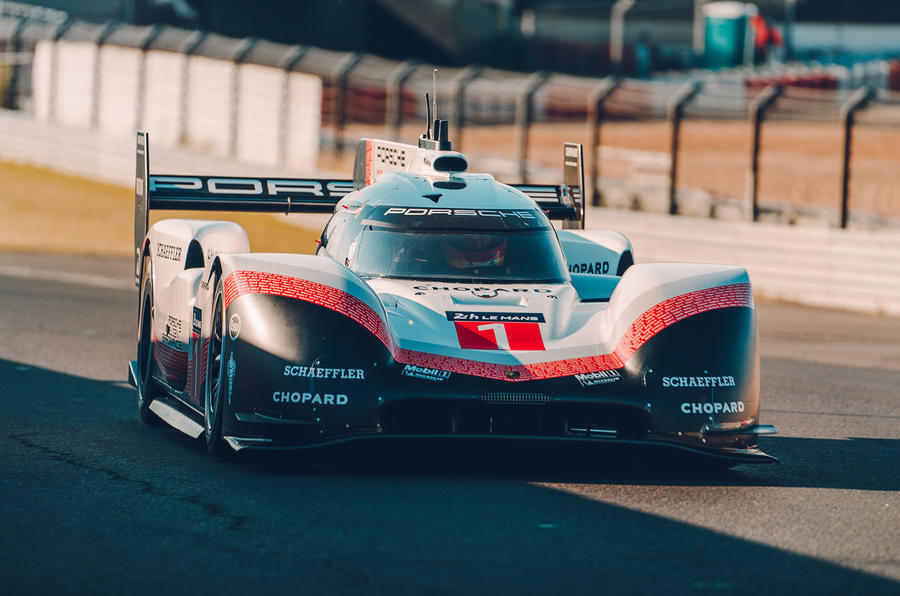 When it derestricted its Le Mans-winning 919 Hybrid prototype racer and sent it on a farewell tour of iconic race tracks before pulling out of endurance racing, smashing the all-time fastest lap of the Nordschleife was all Porsche had in mind.
The car was 39kg lighter than its race spec, with radically reworked aerodynamics that improved downforce by 53%. The 2.0-litre V4 hybrid powertrain was tuned to produce 710bhp, with an additional 433bhp coming from an electric motor.
With Porsche works driver Timo Bernhard behind the wheel, the 919 Evo proceded to obliterate the all-time lap record, first setting a 5:24:375 in practice and then a 5:19:546 in an official run.