The fastest production cars in the world
Used car buying guide: Bugatti Veyron (2005-2015)
3. Hennessey Venom GT – 270.4mph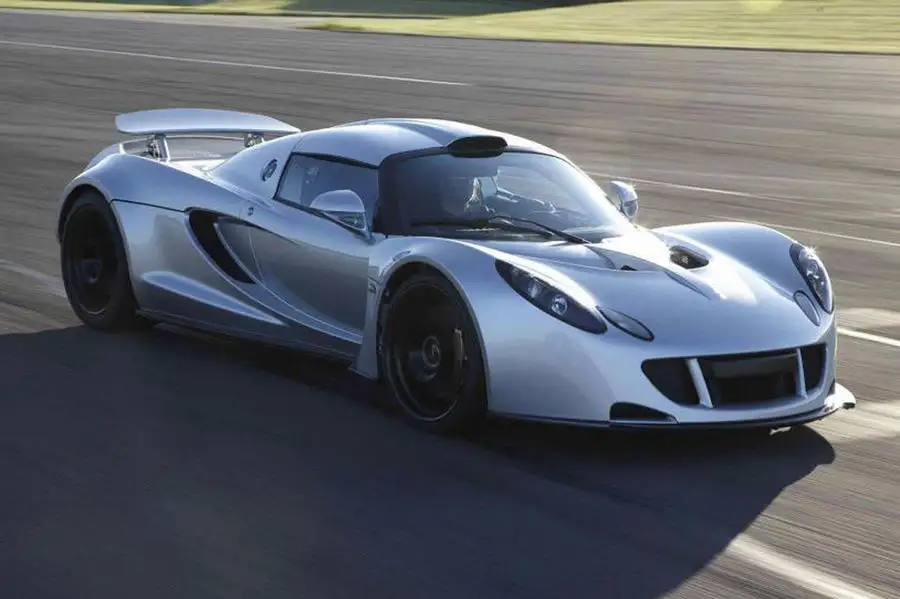 American tuning house Hennessey Performance Engineering is no stranger to speed, having previously taken its Dodge Viper-based Venom beyond 215mph. It was the Venom GT, which used a Lotus Exige as its foundation, that would go on to steal the record from Bugatti – though not without controversy. In February 2014, on the 3.2-mile space shuttle landing runway at Florida's Kennedy Space Centre, it recorded a one-way speed of 270.49mph. However, NASA wouldn't let Hennessey attempt an opposite direction run, and so didn't qualify for an official Guinness World Record.
Hennessey Venom GT sets new top speed record
2. Koenigsegg Agera RS – 277.8mph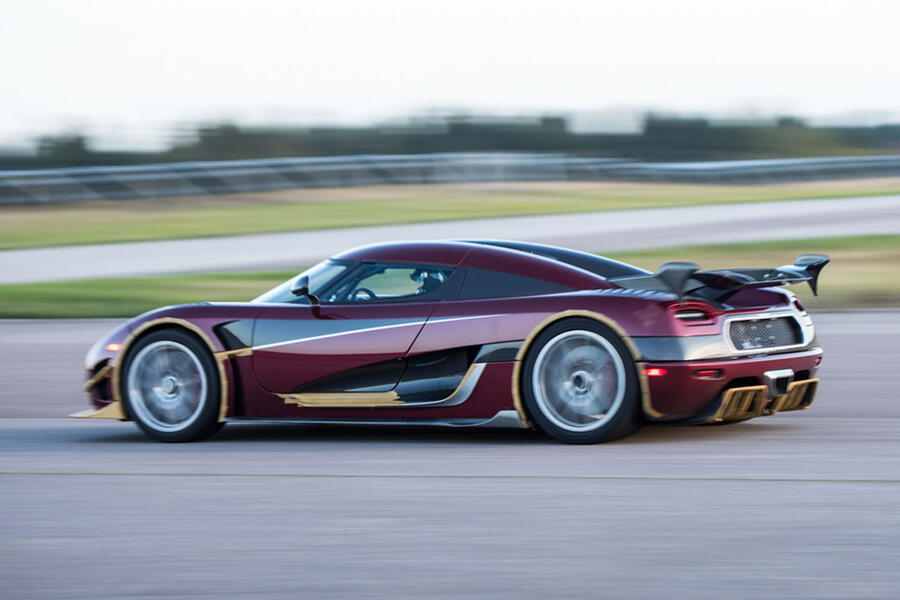 When it used a customer-owned Agera RS to earn the outright world record top speed in 2017, Koenigsegg also took the record for the highest speed ever recorded on a public road. Mercedes had held that particular crown since 1938 when a highly modified W125 Grand Prix car managed 268mph on a closed stretch of Autobahn. As an indication of 80 years of progress, the Agera RS was entirely standard, with the company's optional 1MW engine package producing a colossal 1360bhp.
Koenigsegg Agera RS breaks its own 0-400-0kph record
1. Bugatti Chiron Super Sport 300+ – 304.7mph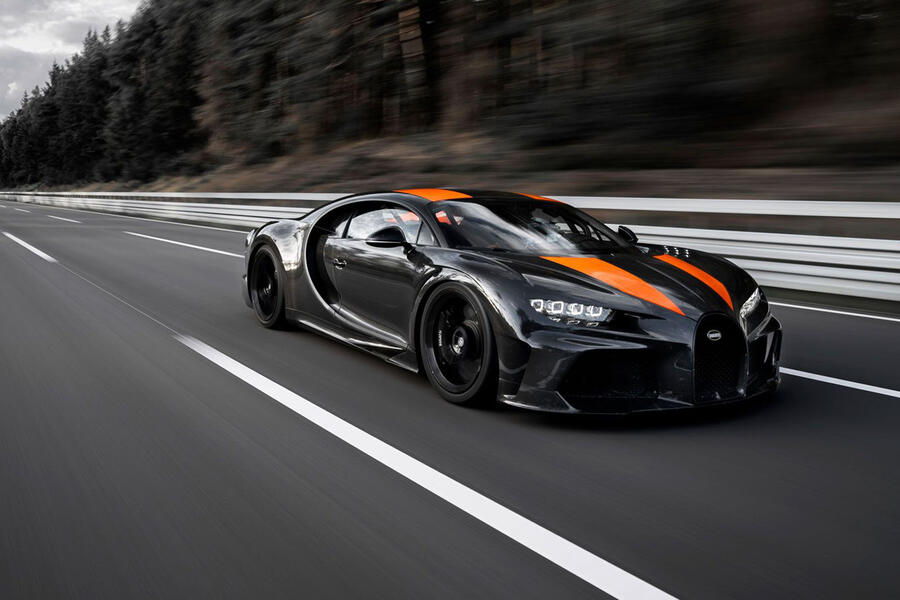 The undisputed top speed champion is once again a Bugatti. Again limited to 30 customer cars, like the Veyron Super Sport, this purpose-built speed machine was taken to 304.773mph by British sportscar veteran Andy Wallace at the VW Group's Ehra-Lessien test track. Appropriately nicknamed Thor (because it brings the thunder), the Chiron's quad-turbocharged W16 engine produced 1578bhp in record-setting guise. It was given a new gearbox with longer ratios, and front and rear bumpers that were optimised for high speed runs.
Record 304mph Bugatti Chiron makes public debut
Who will be next to break the record? The contenders
With Bugatti having promised to bow out of setting production car speed records, there are several potential successors to its crown.
Hennessey Venom F5 – over 300mph (claimed)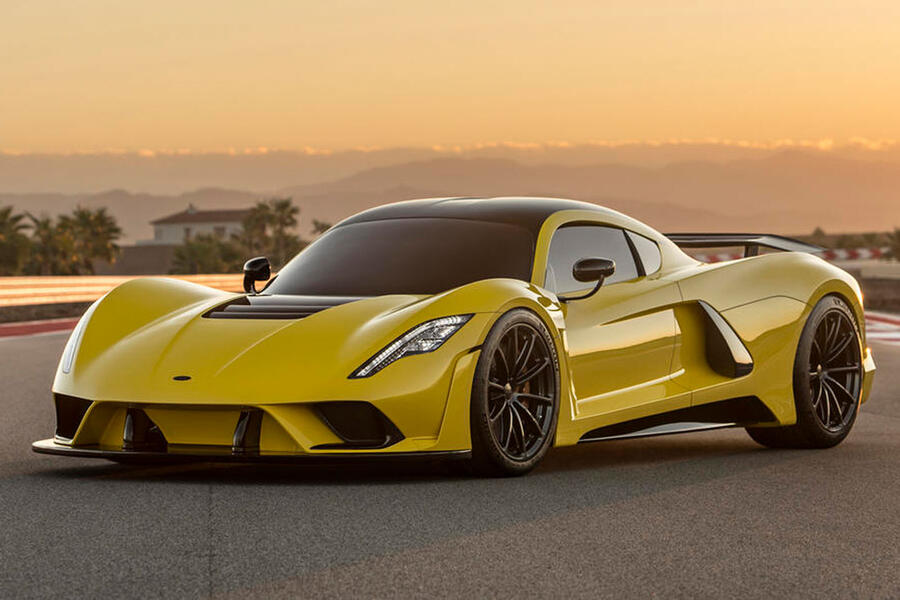 Hennessey says its Venom F5 carries on where the Venom GT left off, with a 6.6-litre twin-turbocharged V8 producing 1817bhp and 1193lb ft of torque. It should be capable of 0-60mph in under two seconds, and has a theoretical top speed of over 300mph.
New 1600bhp, 300mph-plus Hennessey Venom F5 revealed
SSC Tuatara – over 300mph (claimed)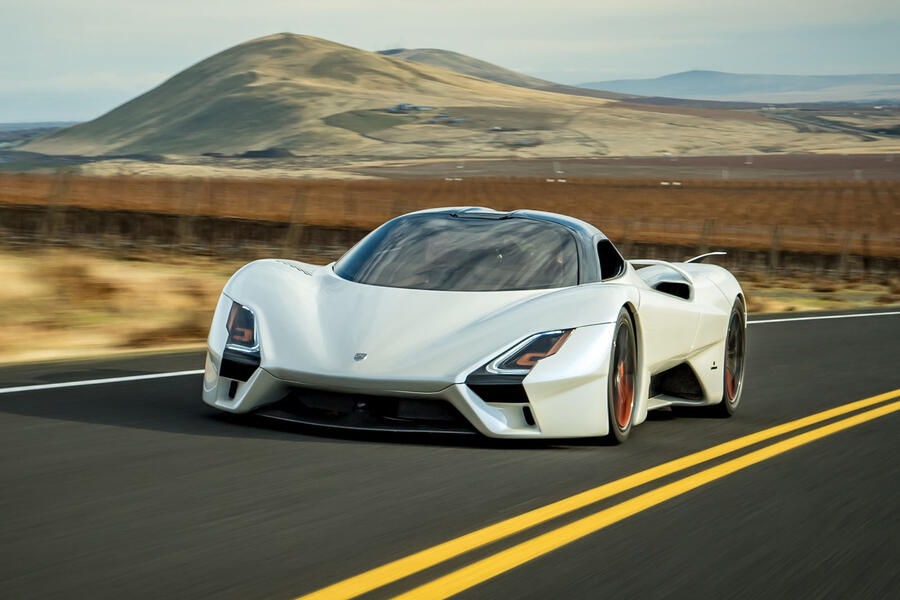 SSC will only build 100 Tuatara hypercars, with each expected to cost upwards of $1.3 million, although customers have been waiting the best part of a decade for the project to see completion. Originally planned with a 6.9-litre twin-turbocharged V8, the production car is set to use a 5.9-litre block with a higher redline. On E85 fuel, it should produce 1750bhp and be capable of more than 300mph in a straight line.