The history of Mercedes-Benz AMG – picture special
This was a mid-sized W124 saloon into which AMG had squeezed Mercedes' largest engine (5.6 litres), but only after fitting its own four-valve heads. One-time Autocar road test editor David Vivian described it thus: "Rapid enough to face down a Ferrari 288 GTO, it could be driven by your granny." Back then, a rear-drive saloon with a four-speed auto 'box that could nevertheless hit 60mph in 5.0sec flat on its way to 183mph was an unprecedented, preposterous achievement.
By 1990, the relationship between Mercedes and AMG – which had existed on a far more harmonious basis than many tuning companies and the makers of their donor vehicles – became formalised. This led not only to providing Mercedes with AMG's credibility but also to enabling AMG to sell its cars through Mercedes dealers with Mercedes-backed warranties. Most significantly, however, Mercedes and AMG started to work together on product design.
The very first fruit of these labours was the W202-based C36 AMG of 1993. Today, when you can buy an AMG C-class with 503bhp, the 276bhp of the C36 might not seem like much, but back then it was enough to put it on near enough equal terms with the E36-generation BMW M3, even if, with softer springs, a higher kerb weight and the retention of a four-speed automatic transmission, its character was distinctly different. This was a crucial car, because it set the tone for an entire generation of AMG models to come.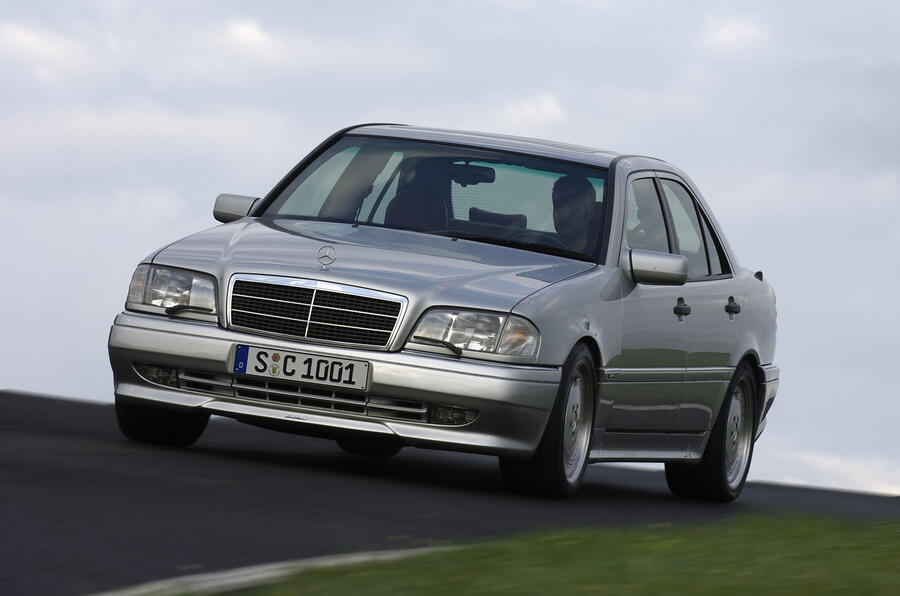 The rest of the 1990s were spent fleshing out the ranges from a central hub of core product, including SUVs like the G-Class and ML-Class for the first time. Spoke would eventually flail out to some of the maddest cars ever to wear a three-pointed star on their nose.
I give you, just by way of example, the 5.9-litre, manual-transmission G60 AMG off-roader, the 6.2m-long, six-door S63 AMG Pullman, the 25-off road-going version of the CLK GTR Le Mans car and, my personal fave, the SL73 AMG roadster, whose 7291cc motor is, I believe, still the largest ever fitted to a standard production post-war Mercedes road car.
But it was by no means the most powerful. By 2001, Mercedes and AMG had embraced a technology that it had used to dominate grand prix racing before the war. By supercharging its 5.4-litre V8, a new level of power and performance was achieved, with no loss of driveability. Even in its least powerful guise, a 2002 E55 AMG saloon had exactly the same power as a Ferrari F40 and a top speed that would have nudged 200mph were it not electronically limited to 155mph.