Top 10 Best Family Electric Cars 2021
Battery capacity has been boosted, so that in standard guise the Nissan has a WLTP-certified range of 168 miles – not much by today's standards. However, this rises to more than 200 in the case of the range-topping 64kWh 'e+' version. It's also got significantly more power and torque than its direct predecessor; performs fairly keenly; feels like a more rounded car to drive generally; and has one of the strongest showings here on daily-use practicality for a small family. Its interior is starting to look and feel pretty dated, however.
A value proposition that's also improved, and is now on a par with that of a mid-market, conventionally fuelled family hatchback once you take the government's £3000 PiCG grant into account, cement the car's strengths.
Save money on new Leaf deals from What Car?
7. MG 5 SW EV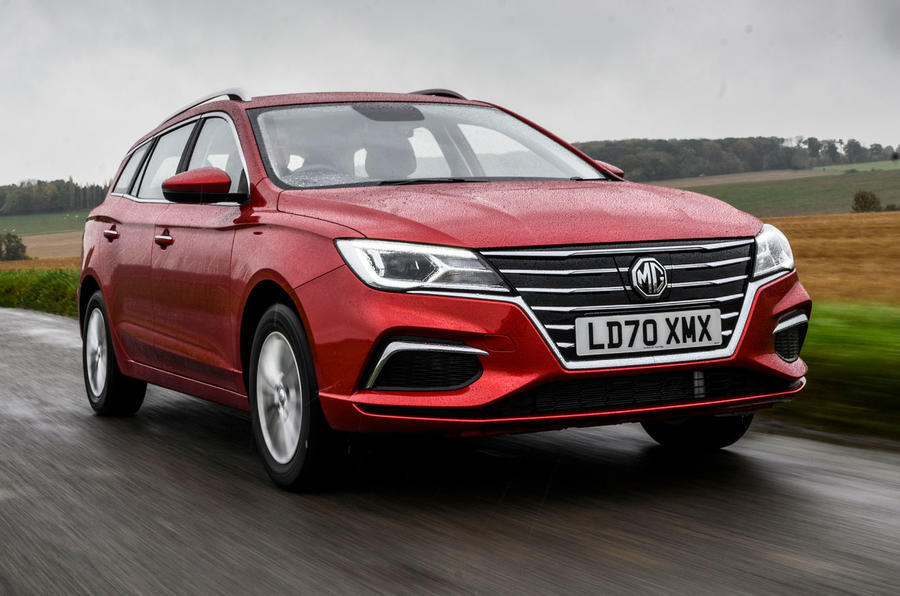 Don't let this latest MG's rather dowdy, generic looks fool you into thinking it's in any way a bad car. In reality, there's really quite a lot to like about the 5 SW EV – the Chinese-owned brand's second electric vehicle.For starters, it's priced very competitively. The entry-level Excite model kicks things off at £24,495 once the £3000 electric car grant has been taken into account, while the range-topper is £26,995. Meanwhile, its practical estate car body houses a 464-litre boot and enough passenger space to seat a young family comfortably, and its 52.5kWh battery allows for a WLTP-certified range of 214 miles – though we saw closer to 160 miles during testing.
It rides comfortably, as though it's been specially tuned to deal with the UK's occasionally terribly surfaced roads, and there's enough performance on tap to see it keep pace with (and in some instances better) its key rivals. Of course, it's interior isn't particularly flash-looking and build quality only seems to be of a relatively average standard. But as an affordable, functional no-frills electric car, it works quite nicely indeed.
Save money on new MG 5 SW deals from What Car?
8. Volvo XC40 Recharge P8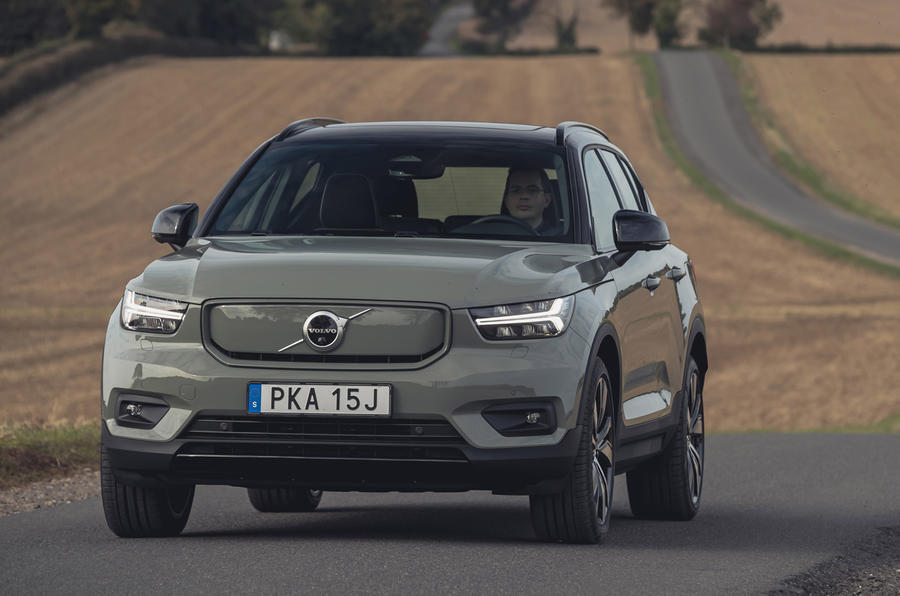 Though the XC40 might be a familiar shape by now, this P8 version is, in fact, Volvo's first ever fully-electric production vehicle. Beneath that recogniseable exterior sits the same sort of hardware you'd find in the recently released Polestar 2. There's a 78kWh battery pack to lend a 260-mile WLTP range, while electric motors at both axles combine to give a system output of 402bhp.
The result is a surprisingly swift turn of pace. The XC40 P8 will hit 62miles from a standstill in just 4.9sec, and on the road it feels every bit as quick as those numbers suggest. That said, this potential for speed also doesn't quite feel natural – or, indeed, welcome – in the context of the car's softer suspension set up. There's pronounced pitch under acceleration and deceleration, while faster corners extract a good amount of body roll too.