Top 10 best hybrid hatchbacks 2020
8. Hyundai Ioniq HEV
The Hyundai Ioniq was the first car to be offered in three different electrified states: hybrid, plug-in hybrid and fully electric. The hybrid mates a 1.6-litre petrol engine with a smaller electric motor, for a combined output of 139bhp and 195lb ft – all of which is sent through the front wheels. Where the vast majority of hybrids rely on some form of eCVT transmission, however, the Ioniq has a six-speed dual-clutch set-up.
Though its impressively frugal, the Hyundai's petrol motor can be a bit vocal at times. Still, it drives smoothly enough, with sedate but tidy handling and a suitably comfortable ride. Practicality is pretty good too, but the cabin does feel exceptionally plasticky in places. There are certainly hybrid hatchbacks that are easier to get excited about, but the Ioniq is nonetheless a competent and capable example of the breed. It's an impressively affordable one, too.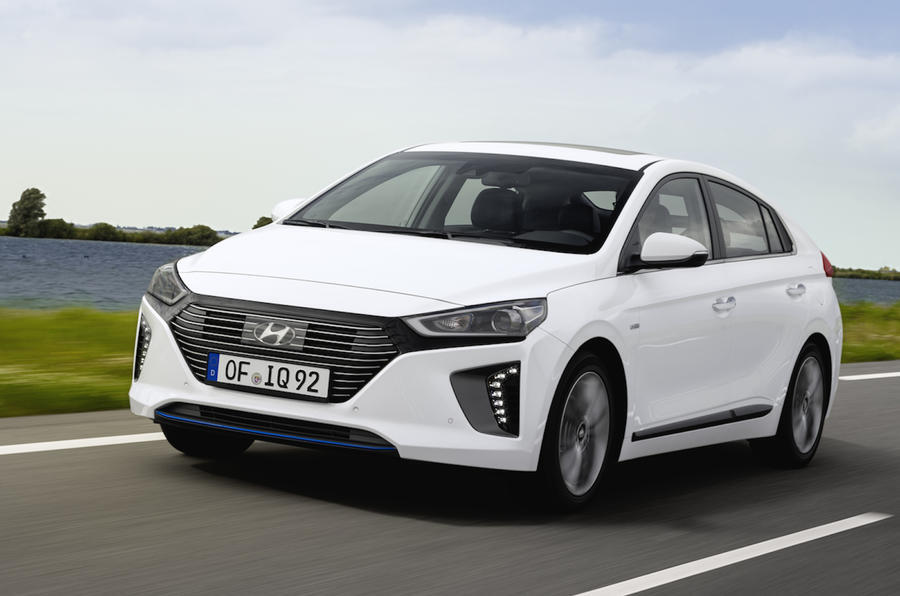 Just as is the case with the Hyundai Ioniq, the Kia Niro SUV is available in hybrid, plug-in hybrid and fully electric forms. Both hybrid and PHEV mate a 1.6-litre petrol engine with a 43bhp electric motor for a peak 139bhp and 191lb ft of torque, and both are front-wheel drive, using a six-speed dual-clutch automatic gearbox.
The only meaningful difference the plug-in hybrid offers, besides a socket via which to plug it in, is a bigger drive battery (8.9kWh vs 1.6) – so there's no extra electric performance associated with the PHEV here.
Being a crossover SUV, the Niro offers good practicality and convenience compared with a regular five-door hatchback, although its driveability and handling aren't as polished as other hybrids we've tested, and its real-world economy isn't a match for the best, either.
The fully electric e-Niro, by contrast, is one of the most compelling and convincing affordable electric family cars on the market – so if you were considering any Niro, the full EV is the one we'd recommend.
Save money with new Niro deals from What Car?