Top 10 Best Lightweights & Track Day Specials 2020
That's the case with the new Sport 250, which uses a 2.0-litre Ford Ecoboost engine tuned to 247bhp – in a car weighing just 670kg. In fact, this is a proper humdinger of an engine that goes a long way to making up for a slight imprecision in the chassis (though the set-up is eminently tuneable) and a slight shortage of all-round dynamic finesse. Get it set up right, however – or rather, tune the handling to your liking – and the car could be damn near as good to drive as anything else here.
It's not for the faint of heart, the Sport 250, but it gets your heart pounding for the right reasons – most of the time.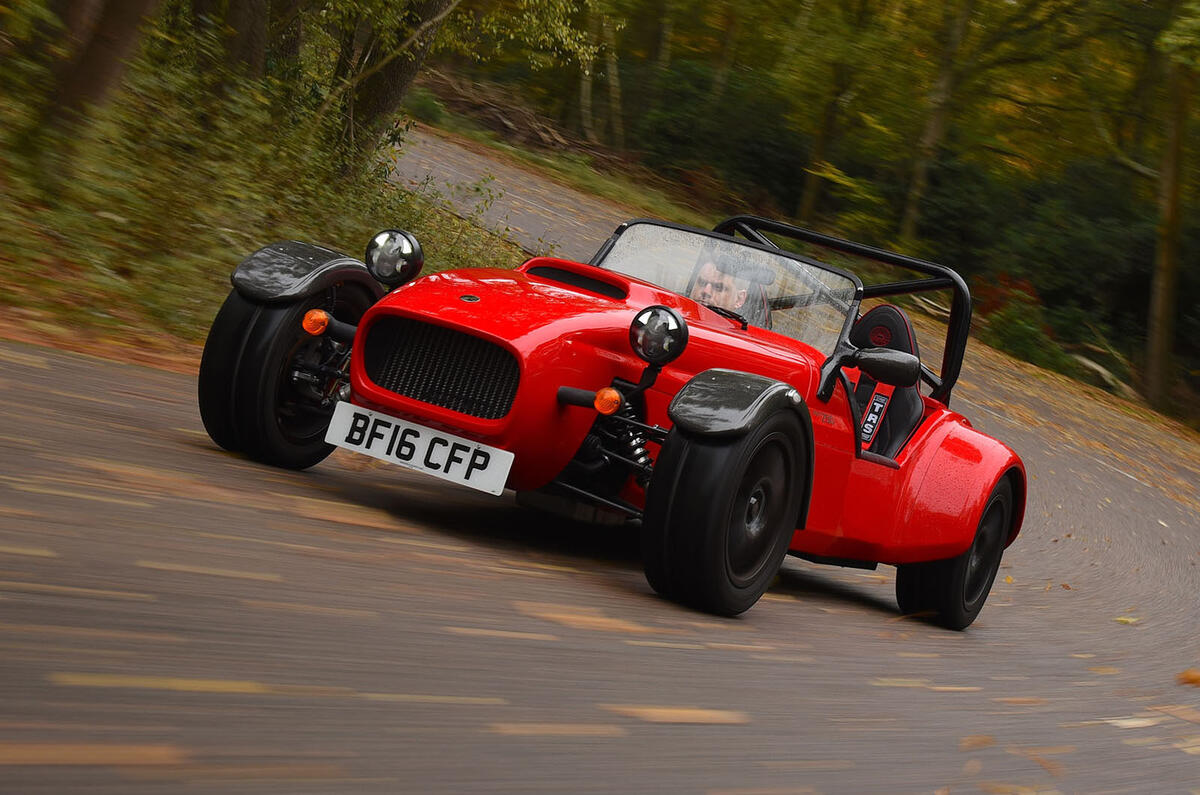 9. Zenos E10
Another Ford Ecoboost engine? That's right, but with so much power in a light, compact and affordable package, that's no surprise.
Founded by exiles from both Lotus and Caterham, Zenos Sports Cars was set up in 2012 and launched the E10 in 2015, to a warm reception from the press. Business began encouragingly, although the company changed hands in 2017 after entering administration following a string of cancelled export orders, and is now owned by a consortium associated with AC Cars.
The Zenos E10 can be had for just £27,000, which is peanuts for a car of such singular focus and execution – and the more potent and focussed E10S and E10R offer more of both. Materials quality isn't quite a match for some of the cars on this list, but there's a real maturity to the dynamics of the Zenos and, as for the real-world pace, it wants for very little indeed. The car is lacking a little in dynamic charm compared to some of its rivals, but massively rewarding to get stuck into on the right road.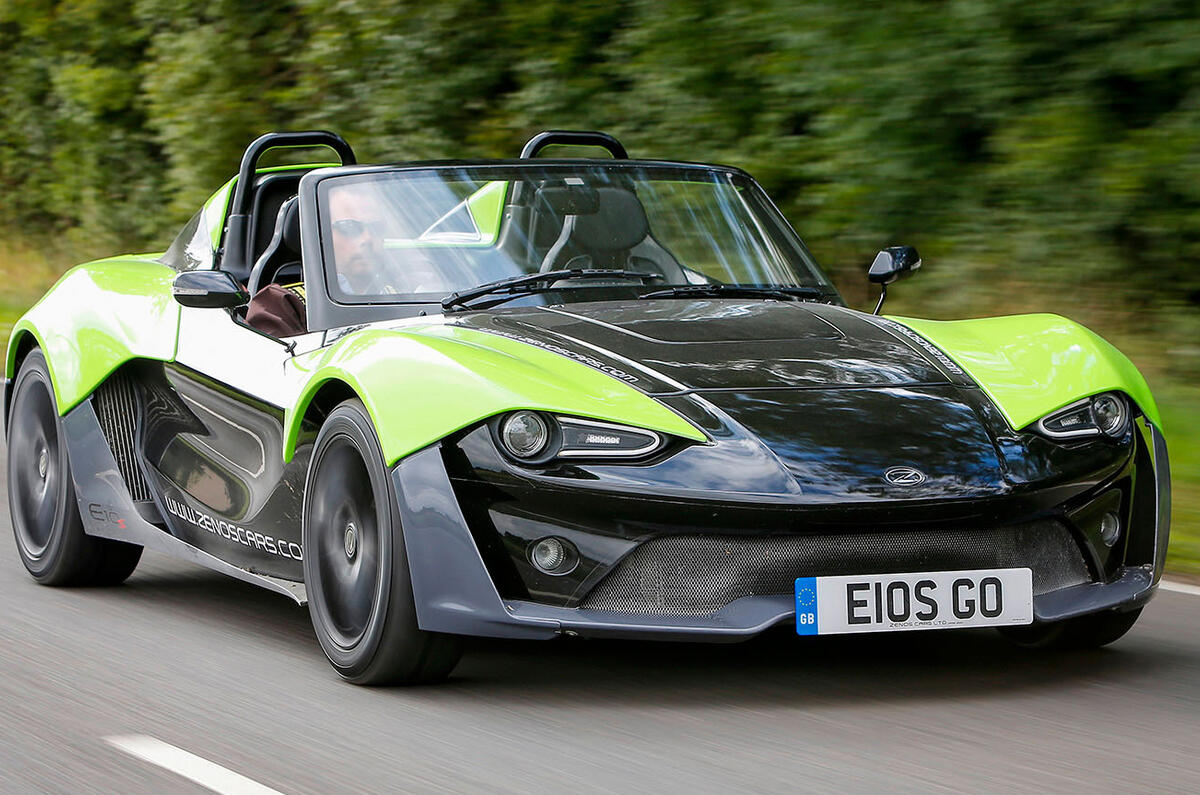 10. Morgan Plus Four
Don't let your eyes deceive you – this is, in fact, an all-new version of Morgan's iconic and age-old roadster. The clue is in the name, really. Where older cars were badged 'Plus 4', this is a 'Plus Four'. It's a subtle change in nomenclature, but one that hints at the far more significant overhaul that has taken place beneath the little Morgan's typically gorgeous exterior.
The steel ladder-frame chassis that was introduced with the Morgan 4/4 back in 1936, and which underpinned all of the firm's 'trad' roadsters for the following 84 years has been replaced by a new aluminium one. Not only is it significantly lighter and stiffer than before, it houses a new BMW-sourced 2.0-litre four-cylinder motor, too. This develops 255bhp and 258lb ft when paired with a six-speed manual 'box – plenty in a car that weighs just over a tonne.