Top 10 Best Luxury Electric Cars 2021
Save money on new I-Pace deals from What Car?
3. Ford Mustang Mach-E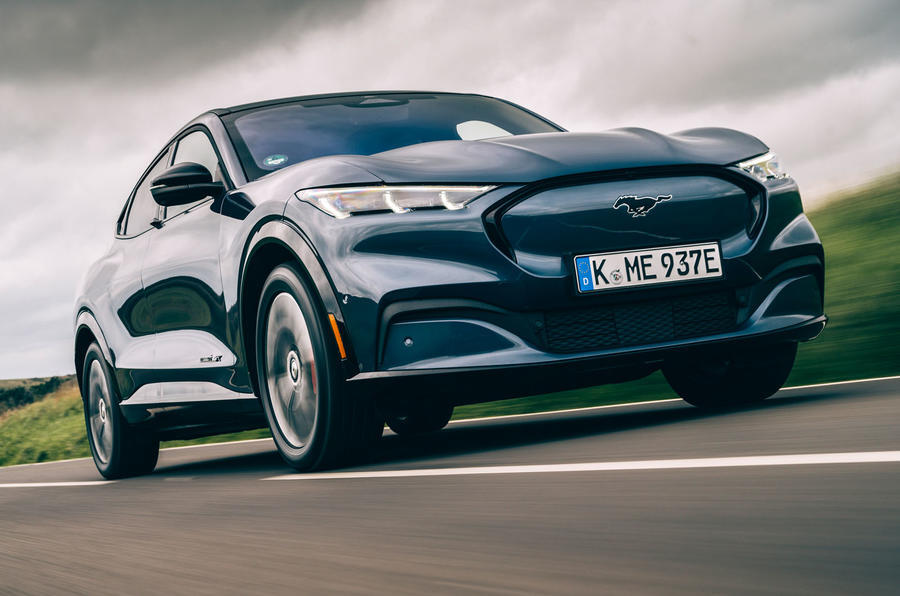 The Blue Oval is late to the full-sized electric car market, but has made something of a splash in any case by appropriating its much-loved Mustang sub-brand for its first battery-electric production model. The Mustang Mach-E isn't a square-jawed muscle coupé, though, but a proper five-seater with an appealing-looking crossover bodystyle, as well as equally appealing real-world range potential and a more affordable price than some of the cars listed here.
Available from just over £40,000 in the UK – and in WLTP-accredited 379-mile Extended Range form from less than £47,000 after a UK government purchase incentive – the Mach-E clearly isn't cheap; and yet it's a proper, usable family car that beats premium rivals by up to 30% on both claimed range and value. We're yet to test one in detail on UK roads, but if that upper range figure delivers real-world autonomy of more than 300 miles on a charge, this will be a car that's easy to recommend for both rational and more 'emotional' reasons.
Perceived quality and luxury appeal are a little lower here than in the Mach-E's opponents, but practicality is good. The driving experience mixes punchy performance with nicely balanced handling, although ride refinement is firmer and less comfortable than some. 
Save money on new Mustang Mach-E deals from What Car?
4. Tesla Model S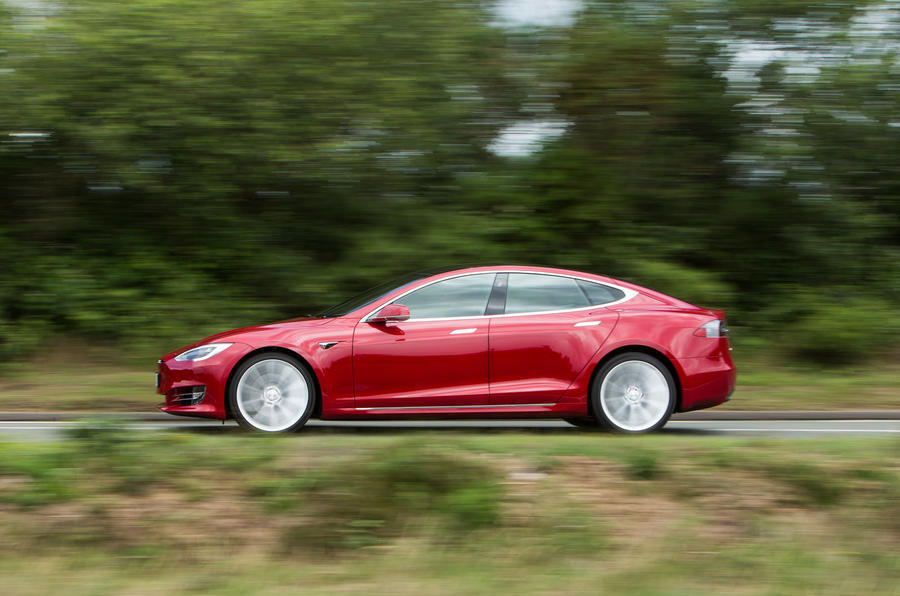 The car that persuaded the world an electric saloon could be a viable alternative to a combustion-engined one, and made the EV break into the luxury-car big time, is still our pick of Tesla's model catalogue for its combination of performance, usability, price and range.
In its most potent form, the Model S can accelerate with the ferocity of a super-saloon, and handles tidily enough – although without the tactile involvement you might expect of such a fast car. Overall, the Model S certainly makes a better luxury car than a driver's car.
All models have a futuristic-feeling cabin topped off by a mammoth touchscreen infotainment system. Meanwhile, Tesla's Supercharger network enables easier and more convenient long-range driving than many would imagine possible in an electric car, and practicality is exceptionally good thanks to useful-sized boots at both ends of the car and an extra rearward-facing pair of jump seats available in the boot.
In Long Range Plus form, this car is the only one here with an WLTP-cerfified range of more than 400 miles. In that form, it's an expensive option, costing only a whisker under £80,000. But if you need the most usable EV going and you've got the budget to pay for it, there's no mistaking that it's still Tesla that offers it.