Top 10 Best Small Electric Cars 2020
Volkswagen's smallest electric car predates the new 'ID' range, and was updated in 2020 with an enlarged battery that now gives 159 WLTP miles. There's also been a cut to asking price, which is now only just above £20,000 and makes the e-Up! look good value for money compared to the recent rash of £30,000-plus small EVs. The latest model also benefits from a camera-based lane-keeping system, though the light-hearted, airy interior remains. 
As is often the case with small EVs, this Volkswagen is best suited for second-car duties, and for running shorter errands. It'll carry four with relative ease, and 155lb ft of torque make it reasonably quick. As ever with Volkswagen, the controls are also intuitive and breezily easy to use. At this price, it buries the Smart EQ ForTwo, as does the Skoda.
Save money on new e-Up! deals from What Car?
4. BMW i3S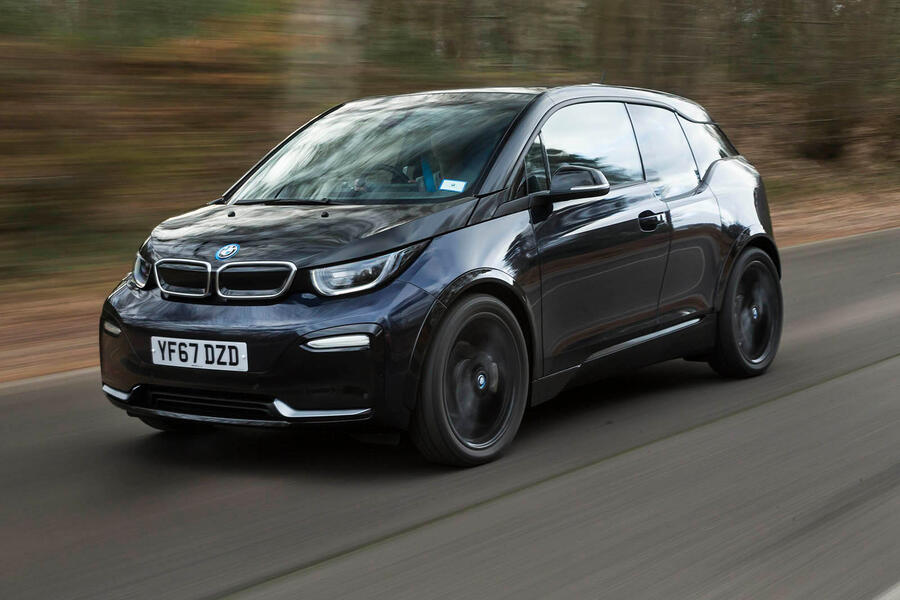 If the i3 can't quite claim to have brought the concept of EV ownership to the mass market (step forward the Nissan Leaf, introduced in 2010), then it can at least claim to have shown that such cars could be interesting and genuinely characterful. 
Since 2013, BMW's motorshow-esque city-car has gained in range, power and interior technology, even if along the way the plug-in range-extender that offered owners a safety net has been ditched, so now the model is pure-electric only. Official range is 188 miles, though admittedly this is adequate rather than outstanding in 2021, and the 50kW charging potential is no more than you'd expect given the i3's high asking price. 
What we love about the i3 is, spongy body control aside, its sense of refinement, easy-going driveability, nicely weighted controls and interior ambience. With that CFRP architecture and standout design, it also somehow manages to still feel avant-garde, and exciting.
Save money on new i3 deals from What Car?
5. Mini electric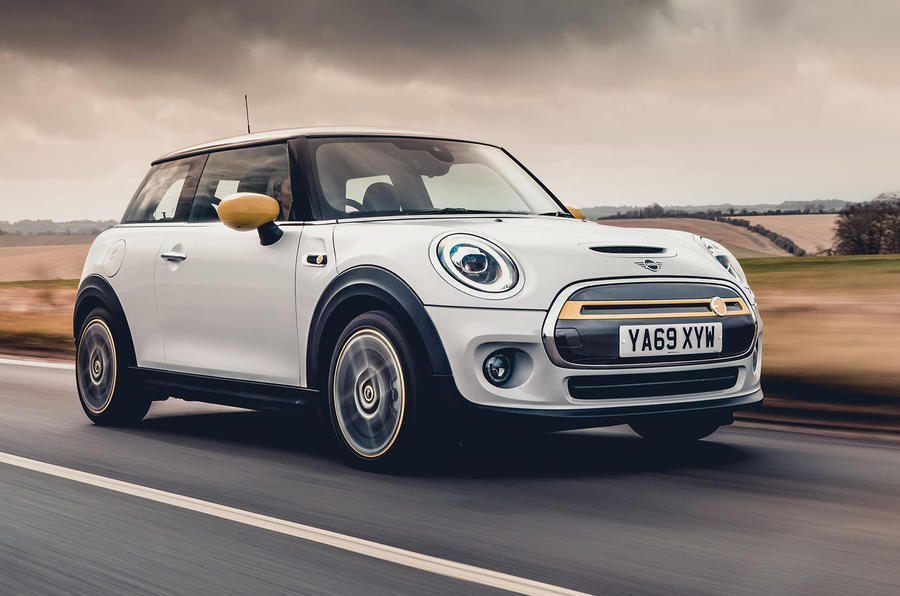 Mini has been a long time preparing to enter the electric car market; but now that it finally has, it has certainly brought all of the fun-factor you expect of the brand – albeit packaged with a few equally typical usability restrictions.
Based exclusively on the three-door Mini bodyshell, the Mini Electric adopts the powertrain from the BMW i3S, giving it a very healthy 181bhp and 199lb ft of torque. Performance is notably stronger than many of the cars you might compare it with in this list, while handling is grippy and darty and agile in the enduring dynamic traditions of the Mini brand.