Top 10 plug-in hybrid hatchbacks 2020
Save money on new Megane Sport Tourer deals from What Car?
4. Seat Leon eHybrid
Though it shares effectively all of its componentry with the Golf GTE that sits at the top of this list, the humbler, more affordable Seat Leon eHybrid isn't quite as immediately impressive as its Volkswagen cousin. But that's not to say it's a bad plug-in hybrid – not by any stretch of the imagination.
Performance from its 1.4-litre turbocharged petrol engine is strong, and it combines seamlessly with its electric counterpart to provide smooth, controlled acceleration in a mixture of environments. It does sound a bit vocal at times, however, which isn't something that we experienced in the Golf.
Nevertheless, ride quality is decent enough to escape particularly heavy criticism, and its interior is usefully spacious – if a little dull looking. And while it doesn't handle with quite the same amount of vim or vigour as the Volkswagen, it nonetheless changes direction in a precise, controlled fashion that's underwritten by good grip levels.
But while the plug-in Leon might only be ordinary to drive, it claws back impressive credibility when it comes to that all-important BIK tax rating. Its 12.8kWh battery sees its electric-only break the 40-mile threshold, which – along with CO2 emissions of 27g/km – allows it to qualify for a BIK rating of 6%. There may be more entertaining cars on this list, but few will be quite as affordable.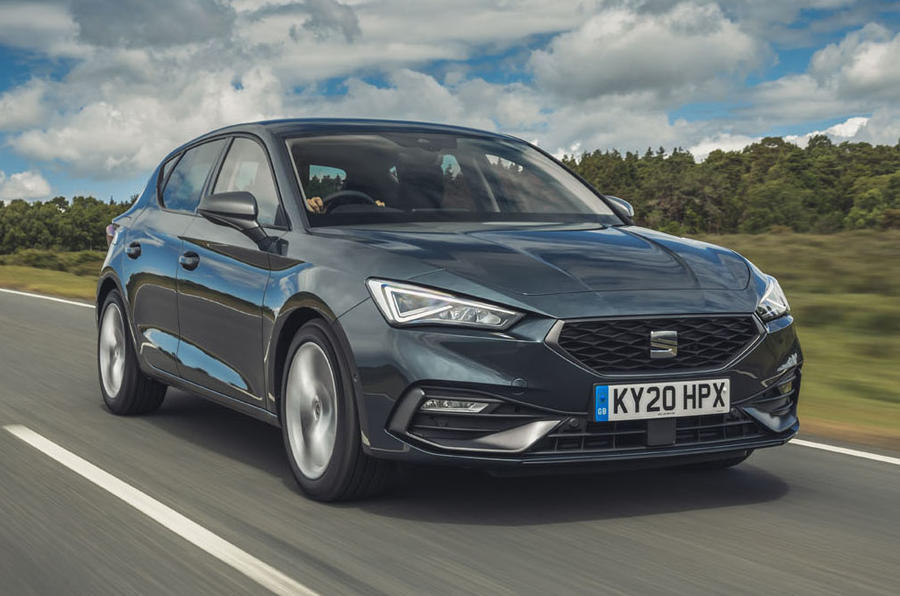 Save money on new Leon deals from What Car?
5. Hyundai Ioniq PHEV
The Hyundai Ioniq PHEV is one of this market's better-established options. When, in October 2018, the UK government removed the £1500 tax incentive formerly applied to plug-in hybrids, the ones that best combined usability, real-world economy and value suddenly stood out. And this was, and remains, one of them.
The Ioniq PHEV offers usable cabin space for four adults, plenty of boot space and a viceless driving experience that, while neither particularly polished or exciting, won't offend. It mixes combustion power with electric pretty seamlessly most of the time.