Used car buying guide: Citroen XM
Rust is a huge issue, and the electrics won't give you an easy ride, either. Go in prepared, though, and you could nab one of the most comfortable cars of all time for pennies. How's that for a spirit-lifter?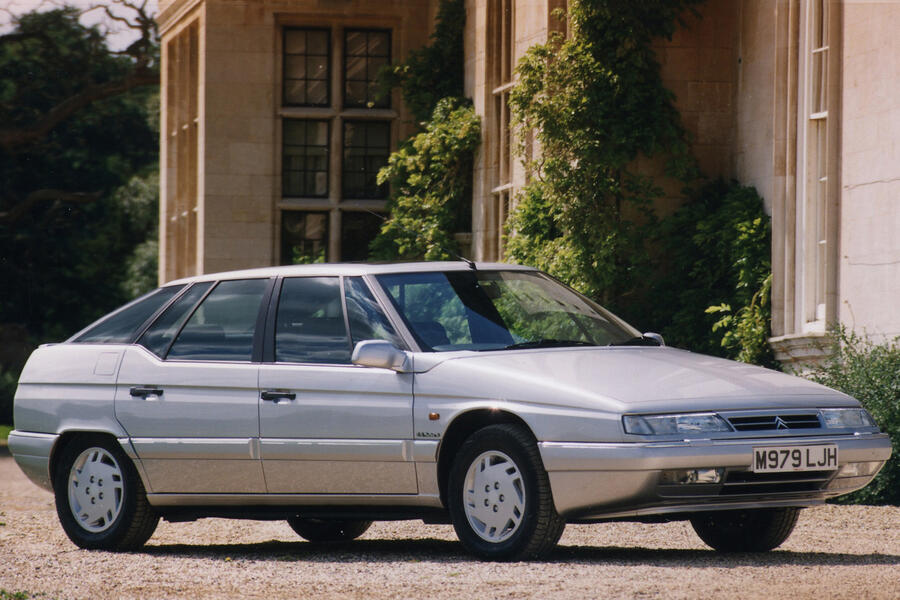 How to get one in your garage
An owner's view: Paul Breeze-Roberts
"The XM got a reputation for electrical unreliability because Citroën trialled plug-in earths, even in the engine bay, which corroded so lost decent earth. The fix? Cut off the plugs, fit good ring earths and bolt them in place of the plug in the inner wings.
It's a common misconception that the XM wasn't galvanised; it was double-zinc-coated, and a weakness in that process lets water in past the zinc coats. You only need a pinhole… I've had an XM whose underseal was still shaped perfectly, but there was no metal behind it all."
Buyer beware…
Engine
The 2.1-litre diesel is by far the most readily available option. It's a hardy lump, but you will be frustrated by the lethargy of the naturally aspirated version. Cars with the 2.0-litre CT (constant torque) turbo petrol are thirsty and not very fast so sell cheap, while the big money goes on the rare 3.0-litre V6. Check for signs of head gasket failure on diesels, for blue smoke from turbo engines and that the cambelt is serviceable in all cases.
Suspension
Push hard on each corner of the car; it should feel far softer and floatier than anything you're used to. The 'liquide hydraulique minérale' should be bright green, not khaki, and changed every 30,000 miles. If the XM's waftiness seems to have dissipated, check for a difference between the Normal and Sport modes. If it rides hard over uneven ground regardless, it's likely the nitrogen spheres need replacing – but they cost only £25 and XM forums are full of advice on the procedure.
Electrics
Rear bulb failure warnings are common but not always accurate. If the light is still working, clean the contacts with an emery cloth, replace the earth wire and check the capacitors in the glovebox haven't failed. You can fix dead or faded pixels in the LCD screen by replacing the ribbon cable behind. Slightly trickier to rectify are failing window regulators as a result of moisture in the system, but parts are readily available and none too costly.