Used car buying guide: Ford Fiesta ST 150
As a bonus, numbers will have to thin before prices surge dramatically, so you've got time to grab a bargain.
How to get one in your garage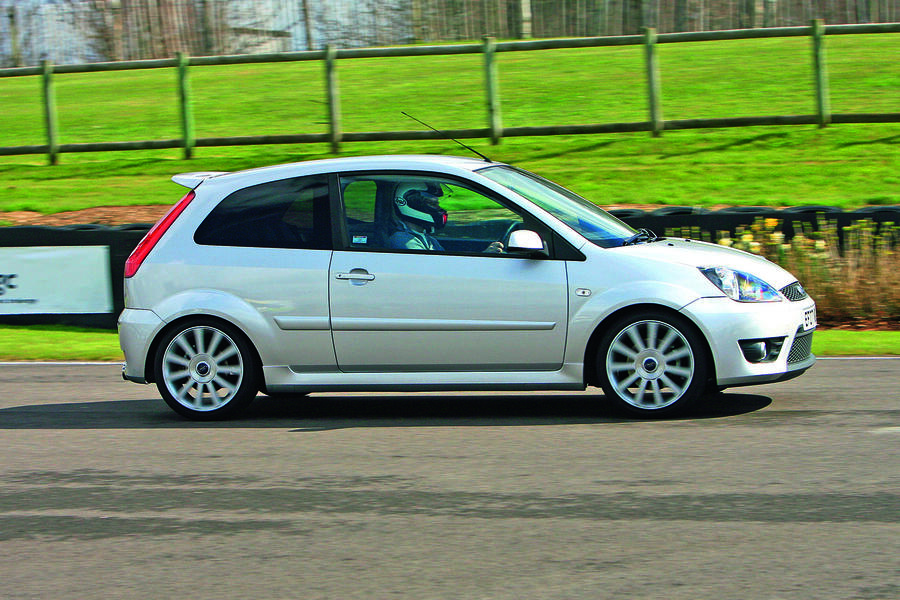 An owner's view
Liam Murrin: "I bought my ST with its rod bearings on the way out, so I had its bottom end refreshed. Then I installed a factory-replacement K&N filter and a stainless-steel exhaust. I've had the odd problem over the years: the seat tilt handles went (a common weak point but easy to change), the plastic radiator cracked and the power steering can boil over. Otherwise, it has only ever needed consumables and touch-ups."
Buyer beware…
■ Engine: The engine was punchy enough in its own right but held at 148bhp to keep insurance costs down, so many owners have eked out a few extra horses using aftermarket air filters (go for cones over panels), performance exhausts and uprated cams, valve springs and throttle bodies. Avoid cheap brands and walk away if the seller can't give you comprehensive information on any modifications. Otherwise, check the timing chain is tight and check for a rough idle – usually a sign the throttle body needs cleaning and resetting.
■ Gearbox: Don't be overly worried by the horror stories about the gearbox 'exploding' or 'falling out of the car', because it's a dependable unit if you keep its oil fresh and let the car warm up before shifting through the gears. As in any performance car, though, the synchros and bearings don't get an easy ride, so some crunchiness is to be expected, particularly from second into third.