Used car buying guide: Porsche 911 (964)
How to get one in your garage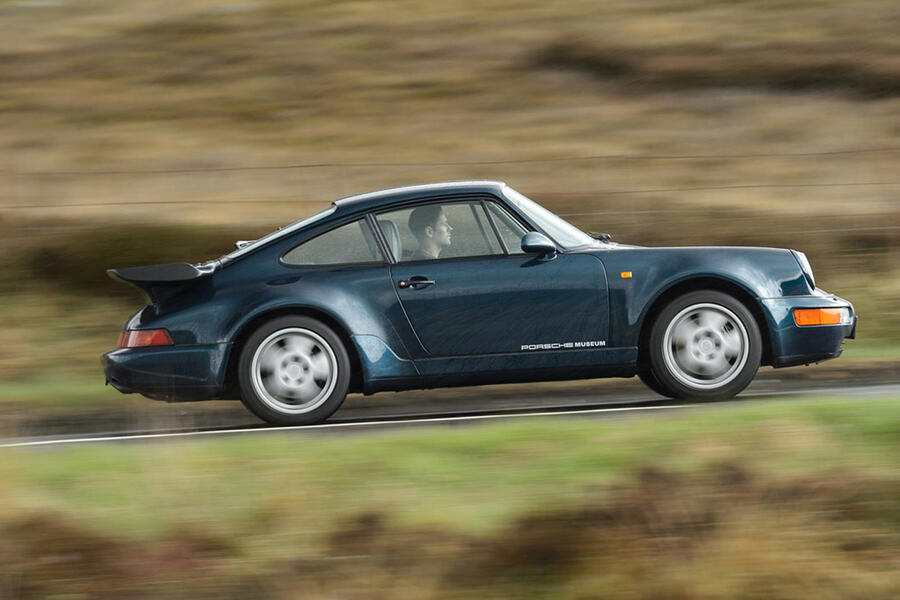 An expert's view
Adrian Crawford, Williams Crawford: "Find out as much as you can over the phone and concentrate on recent history. Sensible investment – more than just regular servicing – is a good sign. Too many of them sit around with very little maintenance, and it's passed off as 'full service history'. Look closely at recent major maintenance and ensure the seller knows their car."
Buyer beware…
■ Engine: Drips of oil from the rocker cover or timing chain cover can be forgiven, but signs of a steadier flow might need an engine rebuild or at least a top-end reseal. The two distributors are linked by a belt which can snap, causing internal damage. Most cars were fitted with a vent pipe to alleviate the risk, and most cars have this fitted now, but still check the belt. Get a specialist to check the head stud bolts. A snapped one could mean a £10,000 bill.
■ Bodywork: Original cars are where the big money lies, so avoid Carreras made to look like a Turbo or RS. Rust around the bottom corners of the front and rear screens is common, but the 964 is generally less corrosion-prone than earlier 911s. Factory-applied underseal did its job but should be renewed if it's still original, paying attention to the inner wings. Cabriolets can be troublesome: damp footwells may mean a new hood or seals are needed – not a cheap fix.
■ Suspension and steering: The 964's well-rounded ride was lauded but will feel firm compared with a modern equivalent. If it's very harsh, new bushings could be the answer; failing that, budget for new dampers. The front end originally sat high, so many cars have been lowered, which improves handling. The power steering is prone to leaks, usually from the rubber hose between the reservoir and pump – and you might as well replace all the O-rings while the unit is out.
■ Electrics: ABS problems are common on four-wheel-drive cars. But before spending nearly £1000 on a new control module, check that the accelerometer units in the transmission tunnel are connected and clean and that the wiring is all intact. Most cars also have climate control system issues. Control units are pricey, so run through the temperature range on a test drive and check that it stays where you put it.