Used car buying guide: Toyota MR2
Later updates would be subtler, but the run-out Rev 5 is particularly desirable today – largely because it was the ultimate incarnation in terms of fitted kit and survivors will generally have lower mileages.
How to get one in your garage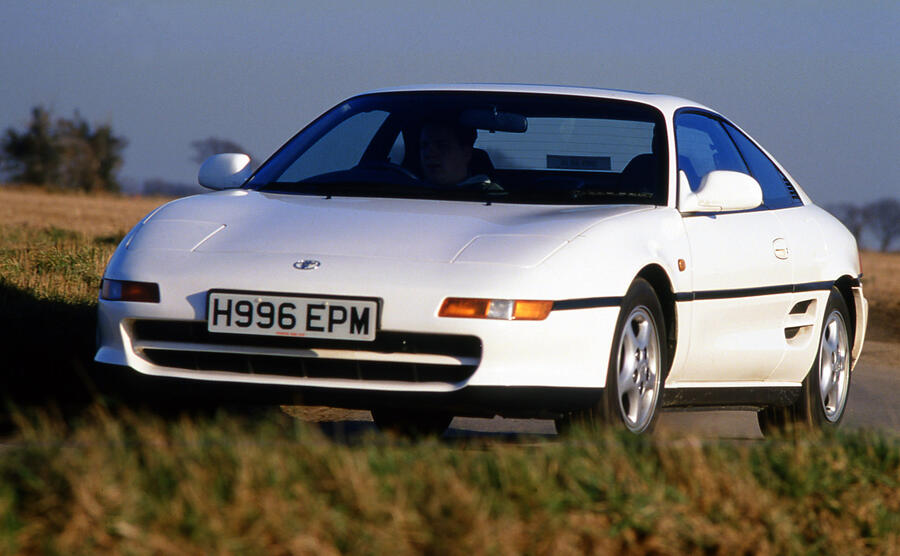 An owner's view
Ian Twitchell: "I've been into MR2s for more than 15 years and know them like the back of my hand. It's the only car I've ever felt a perfect harmony with: everything just fits and is what it should be. If you can spend a day in one, you'll fall in love. As for problems, there's nothing that isn't to be expected for a 25- to 30-year-old sports car. In reality, it's a typical Toyota: if you take care of it and don't abuse it, it tends to last a long time and have only minimal issues."
Buyer beware…
■ Engine: The engines are generally tough, but servicing is no annual job. Oil and filter swaps should be carried out every 2500 miles and a full service should be performed every 6000 miles for Rev 1 and Rev 2 cars or 9000 miles for later models. In normal usage, an imported A turbo engine will drink like an atmo; 35mpg is good going. Cracking coolant pipes are a common bugbear, so give them all a good squeeze and check the vulnerable radiator for any damage.
■ Bodywork: Imports can usually be told by their square rear numberplate housing and are likely to be more solid. Check wheel arches, door bottoms and sills and give special attention to T-top panels. UK cars were also sold with a conventional sunroof; check for blockages around the drainage holes at the bottom of the A-pillars. Red was a popular colour but ages badly, so invest in an MOP.
■ Electrics: Check the battery holds its charge on your test drive, because the alternator is prone to water damage. Otherwise, something staying on after shutdown could be drawing power; the amplifier in the B-pillar is a common culprit. If it's an import, the speedo and radio won't necessarily be adapted for the UK, as this isn't an MOT requirement.
■ Interior: Lift the boot floor to check for damp and rust. On T-Bar cars, check the carpets fore and aft of the seats. A sticking radio aerial will make a horrible noise on start-up; it's a very complex system and OEM replacement motors are expensive, but you could have a go at fixing it with the help of a comprehensive online guide.