What does the future hold for the Goodwood Festival of Speed?
Has there been any negativity towards the reformatted event?
"Of course it's disappointing – we haven't got 150,000 people here. But I think everyone sees it as trying to make the best out of a bad situation (though I hope everyone sees it as more than that). We weren't going to have no motorsport at Goodwood in 2020, and I think this is a really positive way of doing it. We were trying to make it really interactive, too."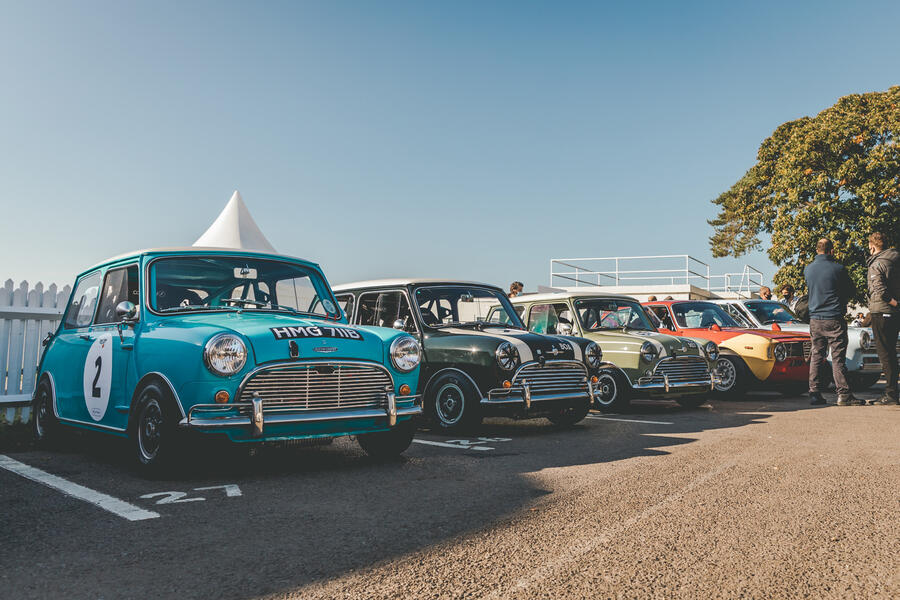 Was Volkswagen's withdrawal a big blow?
"We were very disappointed, and so was Volkswagen. We've had that quite a bit with cars arriving and the engineers unable to come at the last minute. But Volkswagen was super-supportive, right up to the last minute we were talking at the highest possible level. They were all really keen to come, the car was on the truck. If we'd done it two weeks ago, the ID R would be here, but we can cry about it as much as we like – it is how it is. The shootout wasn't the done deal it would have been!"
Is there anyone you'd like to have been more involved at Goodwood?
"Michael Schumacher never came to the Festival of Speed, it never worked out. Ferrari has always been incredibly supportive, but Michael never made it – that was the year he would have come, I think (2013) – hence we did that big celebration of him last year. Ayrton Senna never came, he just missed it. Weirdly, the Festival must have hosted more great drivers – and certainly more of the world's greatest cars – than anywhere else. Nowhere else does Nascar, Indy, F1, rally… You've got every genre and every important car, really. What we're trying to do is show a bit of that, and add in the excitement of Revival racing.
"There's all this talk of sustainability. The Revival cars have been repaired, rebuilt and reused a thousand times – they're like an old pair of shoes that doesn't owe anybody anything, and I think that's a really good message."
Is there a need to appeal to a younger generation?
"The historic world generally needs to appeal to a younger audience, but cars are a bit like music – you love the cars you grew up with because they hold particular memories. A younger audience is important if things are to continue, but inevitably some things are going to be meaningful to a slightly older group. We've got an increasingly young audience, and there's a lot of stuff at the Festival of Speed, like FutureLab, the drifting, bikes. There's lots there to attract, and if you mix that with the heritage, it helps people to understand.