Autocar writers' cars of 2020: Ford Puma
My decision on what would be my car of 2020 was made while navigating a narrow lane in South Wales. You know the sort: enjoyably twisty and undulating, narrow enough to focus but not slow, bumpy enough to keep it interesting without veering into uncomfortably rough.
The sort of road you don't need – or would particularly want – a sports car to enjoy, merely a small, nimble and well-sorted supermini, such as the Ford Fiesta. But while I was driving a Ford, it wasn't a Fiesta: it was a Puma. And, in words I never thought I'd write about a high-riding Nissan Juke rival, on that day, I wouldn't have swapped it for a Fiesta, because it was doing such a good job of imitating one.
The Puma injected life in its class this year, instantly leaping to the top of Autocar's recommended crossover list. But the measure of its brilliance isn't that it sets new dynamic standards in its class – that wasn't a particularly high bar to clear, frankly – but that it is so close in ride, handling and feel to the Fiesta.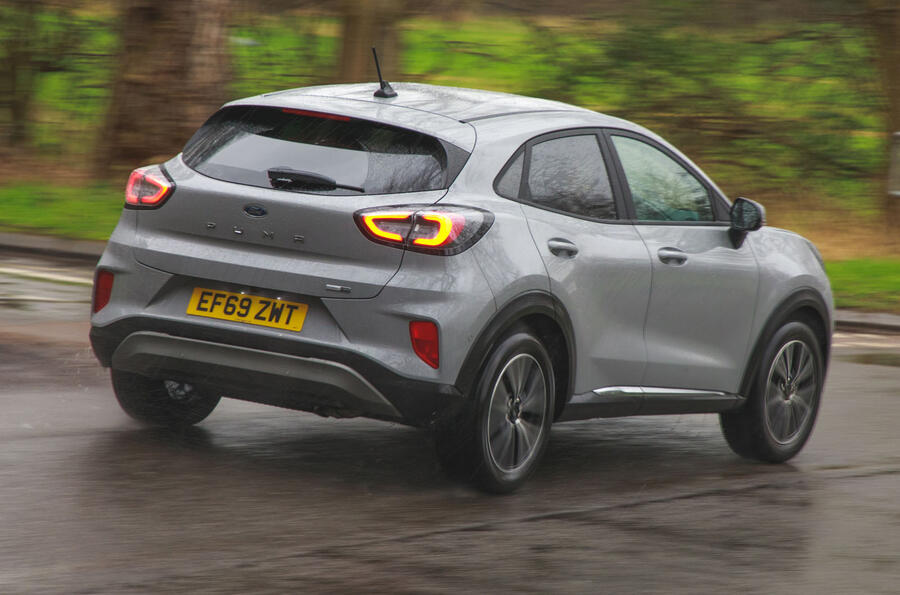 At one level, that shouldn't be a surprise: the Puma is basically a Fiesta given a thorough workout to pump up its frame a bit and with the ride height cranked a few notches, after all. Except most compact crossovers are closely related to small hatches, yet so far only the Fiesta manages to still feel like one.
Even with a modest 1.0-litre mild-hybrid engine providing power, the Puma is a crossover that you can actually enjoy driving – especially on a lovely narrow South Wales lane.
Does the Puma offer quite the exquisite chassis balance of the Fiesta? No. Is it a little bit less stable in the corners, due to its raised ride height? Yes. But is it still a fine car to drive? Absolutely. What's more, does the Fiesta have a gimmicky-sounding-but-surprisingly-useful Megabox storage compartment under its boot floor? Of course not. 
READ MORE
Ford Puma 1.0 Ecoboost 155 ST-Line X 2020 review
New Ford Puma ST lands with 197bhp
Ford Puma 1.0 Ecoboost MHEV 2020 long-term review