Matt Prior: Why Belgium is the worst driving country in Europe
Sorry Hergé, sorry Kim Clijsters, sorry Hercule Poirot and, particularly, sorry Jacky Ickx. Your affable, likeable homeland retains, surely, the qualities required to make it the least joyful country in Europe through which to drive.
I say this not because of my Jaguar to Jabbeke feature, which was a pleasure to create last month, but a trip to Germany last week to drive a Hyundai i30 N. From England to France, into Belgium and misery.
You know when the average-speed-checked bits of British motorways under construction are particularly busy? All of Belgium is like that.
Being a relatively densely populous country of nice, law-abiding people, Belgium's 120kph highway limit is pretty widely respected. Which means almost everybody is driving between 118kph and 122kph. At the same time. So while there are overtakes, some last for months.
And then, once they have passed, as if realising the 123kph that they've inadvertently hit to finally get the job done is a bit much, a driver will pull back into the lane they overtook and, as if completely exhausted by the effort, ease off to perhaps 118kph. The one, two or more cars behind, now being slowed, will then themselves pull out, and so the whole interminable process begins again.
This all happens with closing distances so tight that if somebody were driving that near to your rear bumper in the UK, they would be fuming, either because you're holding them up or they're trying to prevent somebody else filling the gap.
Not so in Belgium. When you look at drivers' expressions, there's no anger. Not even passive aggression. They're just bored out of their tree.
This is definitely the worst country in Europe to drive through, I decided. Until I got back to England again. Ah, yes. Sorry, Hergé et al. I remember. Here it's worse.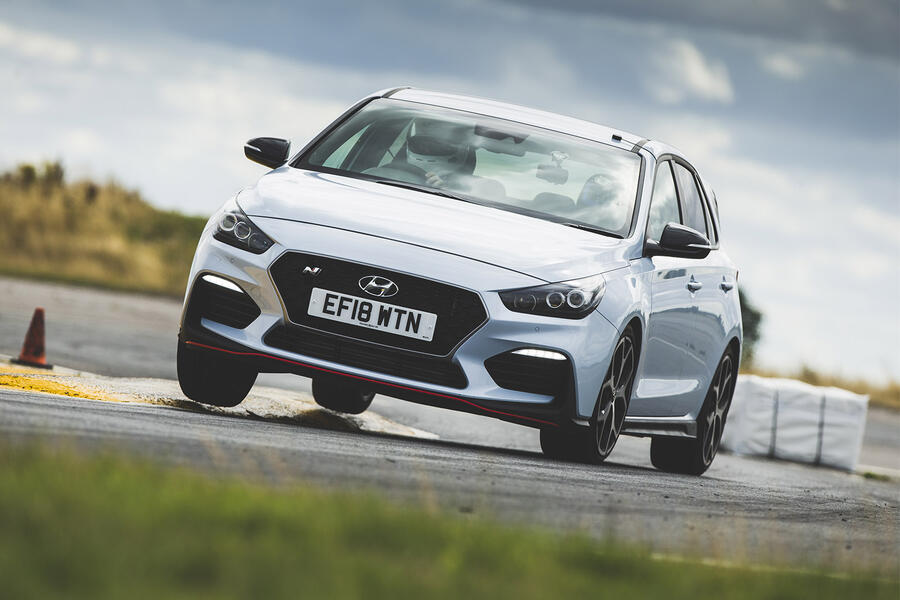 ■ "BPM not RPM" is a Hyundai N saying. It's maybe a bit twee, but I rather like it. And I get it.
"Drivers need to get out of the car with a grin," says Klaus Köster, Hyundai's director of high-performance vehicle development. "It's not about being the fastest."
I agree. You agree. We all agree, even on other subjects than cars. There was some research the other day that found what they call a 'dad bod' – a man relatively fit but a little rounded at the edges – is viewed as more attractive than a bloke with a totally ripped torso.