Opinion: History suggests the new BMW M3 will be outstanding
I wonder whether the M3 will now finally break out of the E46's shadow.
The M3 of the millennium had heavenly handling and was endowed with an absolute humdinger of an atmospheric straight six, but the V8-engined E92 that followed was heavy and soft by comparison.
The F80 then tried to remedy that but ended up being too tetchy in its dynamics. Exploiting it was hard and less enjoyable than it should have been, especially in the wet, and the then-new S55 twin-turbo straight six – with its gorgeous carbon brace – felt and sounded more stoic than stirring.
But we can take heart from the fact the F80 M3 (and its M4 sibling) evolved considerably during their lives. Suspension geometry and spring-and-damper rates underwent several changes, and by the time the final Competition models arrived, the M3 was likely the world's finest super-saloon. (Apart, perhaps, from the Alfa Romeo Giulia QF).
I can recall driving the M3 CS – the ultimate, carbonfibre-bedecked monster of the F80 clique – on the roads around the Nürburgring and being blown away by its agility, poise and surprisingly good steering (not normally a BMW strong suit).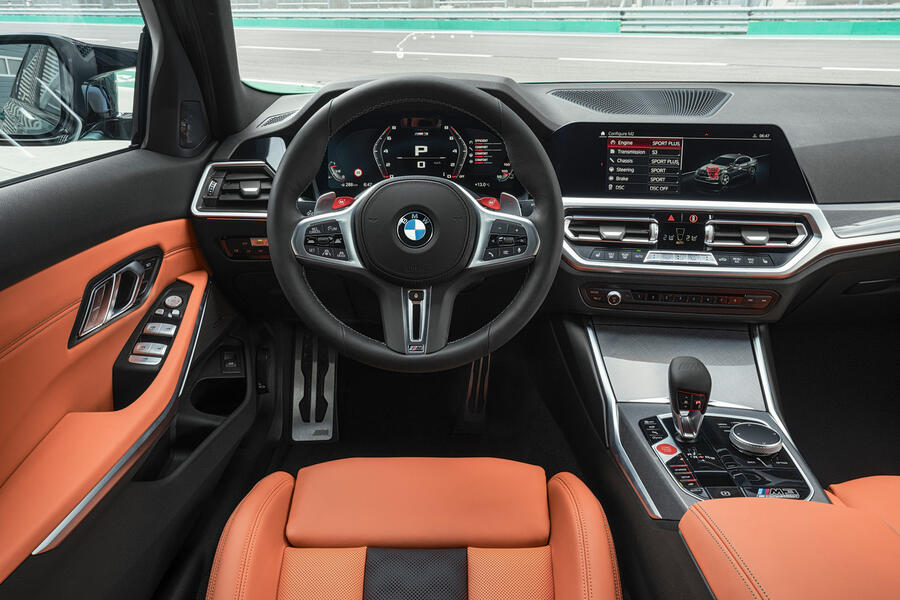 The result was that this 454bhp, 1585kg car gave its driver enough confidence to drive right up to and then beyond the limit of grip, even on Michelin's very adhesive Cup 2 tyres. I loved it.
If BMW has used the F80 Competition and CS models as its starting point for the set-up, expect the new cars to be very well honed from the off. That BMW is still prepared to offer rear-wheel drive and three pedals (although not, for some godforsaken reason, in the UK) also shows that it still has purists just about in its sights.
My one reservation is weight. The cars have grown quite a bit broader, taller, longer and heavier. Extra torque will disguise that on the straights and wider rubber will help contain it in corners, but performance cars can never truly hide flab. And in terms of pure handling, what we really don't want or need from the new M3 is an M5-lite.