Opinion: Nio's European arrival could herald a new era
The news that Nio is set to start selling cars in Norway this year shouldn't be a surprise: it's always seemed a question of when, rather than if, the firm would expand internationally. That's partly because it's always seemed a question of when, rather than if, a Chinese car brand would crack the European market. And Nio has seemingly been designed expressly to do that.
Comparisons between Nio and Tesla have been overplayed, in part because they're easy to make: high-profile founders who made their millions through tech companies, high-profile stock market listings and, perhaps less positively, early financial woes and a struggle to generate consistent profits.
The reality is more nuanced: Nio founder Williams Li essentially identified a gap in the Chinese market for a home-grown Tesla, a domestic firm making high-tech premium EVs. The firm has been modelled on Tesla's successes and some genuinely innovative technology, particularly its clever battery-swap stations that remove the need for long charges on motorway journeys.
It helps that Nio's products are genuinely good, as I can attest from trying one while visiting the company a few years back. They're certainly comparable with similar machines from Tesla or EVs from premium European firms such as BMW and Audi.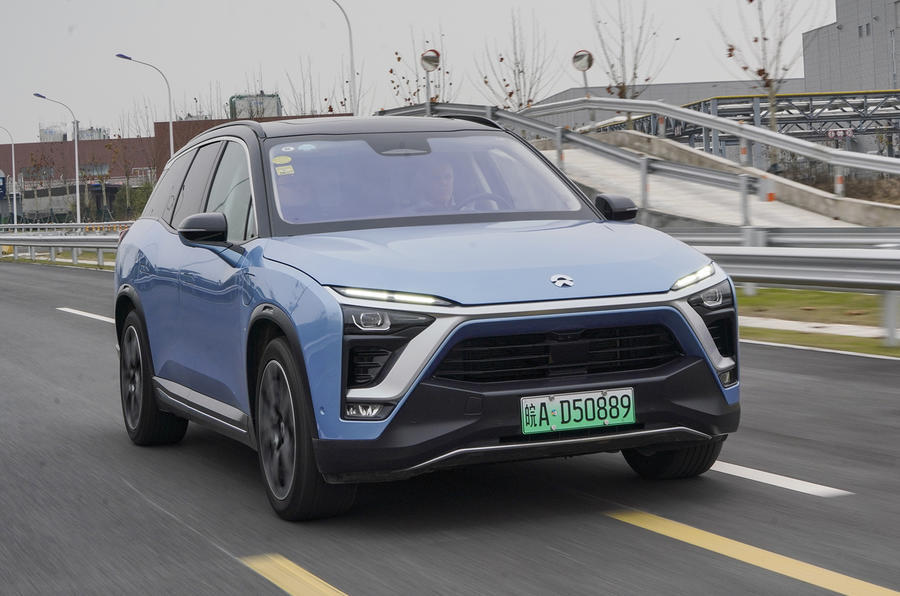 With a sales approach mixing 'Nio House' brand centres and online sales through a bespoke app, Nio has found itself a decent niche.
But while focused on China, Nio has been careful to create a brand and image that can work elsewhere. There's no play on its Chinese heritage, and as a recent start-up, the firm won't be weighed down by a heritage of producing 'Chinese copy car' cars. Instead, Nio has a universal, translatable brand with a clear image that will appeal in different markets.
The firm has already laid the groundwork in Europe, both through a UK technical centre and the EP9 supercar that set an EV record at the Nürburgring Nordschleife and has wowed in appearances at the Goodwood Festival of Speed. 
As a result of those efforts, Nio has some brand identity built up here. Starting in Norway, an approach taken by fellow Chinese EV start-up Xpeng, also makes sense, given the dominance of EVs in the country. There's plenty of opportunity there, and the chance to build up momentum before expanding elsewhere in Europe. 
There are challenges, though. The shift to EVs has led to an influx of new car brands, whether stand-alone firms such as Nio or spin-offs like Polestar, which creates a challenge for new firms to cut through. And as more mainstream firms expand their EV offerings, buyers might opt to stick with the brands they know.