Opinion: Shock silver for Hyundai as WRC excites in Estonia
Estonia was one of two brand-new additions to the World Rally Championship for this season due to Covid chaos, the other being Belgium at the end of the year.
And while it was no surprise that Ott Tänak triumphed on home territory in Tartu, not that many were expecting to see Craig Breen follow him in second – impressively only 22sec behind after 17 stages.
Tänak grew up on Estonian roads so seemed destined to become the fourth WRC winner of the four rounds held so far. But although Irishman Breen has driven Rally Estonia before (as a warm-up for Rally Finland), keeping pace with the reigning world champion wasn't something that he would have put on his agenda at the start of his part-time season.
There's something about the Hyundai i20 WRC that clearly suits Breen in a way that the Citroëns he drove previously didn't. "This is some car!" he enthused afterwards. "What you can do with this car on these stages, you couldn't imagine in your wildest dreams."
By contrast, Tänak's regular team-mate, Thierry Neuville, wiped out his rear suspension, and Breen's strong performance means Sébastien Loeb – with whom he and Dani Sordo share the third Hyundai – now has plenty to aim for as he returns for Rally Turkey this weekend.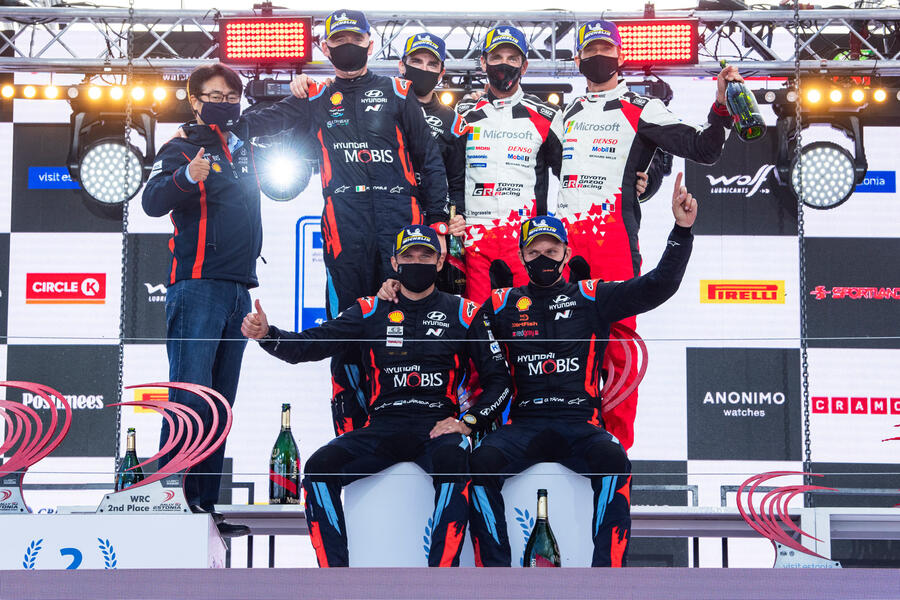 Yes, you read that correctly: it's Loeb who has to try to live up to the reputation of Breen (who, incidentally, replaced him in Sweden after the nine-time champion decided to stand down following a disappointing Rallye Monte-Carlo).
Every modern World Rally Car is so adjustable that it's quite hard to talk about each machine's innate characteristics, because they can be dialled in and out as required. But when Loeb arrived at Hyundai, he said that he struggled to get his head around the i20 WRC a little bit, because it sometimes had a tendency to behave more like a rear-wheel-drive car than the nose-planted Citroëns he grew up with.