Opinion: The Monza Rally is Rossi's to win if he can find a team
Guess who the favourite might be to win the final round of the 2020 World Rally Championship in December? None other than Valentino Rossi – if someone sees sense and signs him up.
Given the seven-time MotoGP champion's own positive diagnosis two weeks ago, there could be no more powerful message about how motorsport is managing to overcome the coronavirus.
This year's final event will be the Monza Rally Show, held at the home of the Italian Grand Prix. It will be a curious mix of WRC glamour allied to the rough-and-ready appeal of a single-venue rally (although the event will feature stages away from the circuit), which for most drivers will be a proper trip down memory lane.
Rossi has won four of the past five Monza rallies and taken seven in total. He has only ever won it in a Ford, so he would be a natural addition to the M-Sport WRC squad – perhaps even offering its most realistic prospect of a rally victory this year.
Another circuit racer who has made a name for himself in rallying is Robert Kubica, the winner at Monza in 2014 (also driving a Ford Fiesta). He's a man with unfinished business in rally cars and a megastar in Italy. The sort of super-team he could form with Rossi would be beaten in terms of popularity by only one other combination.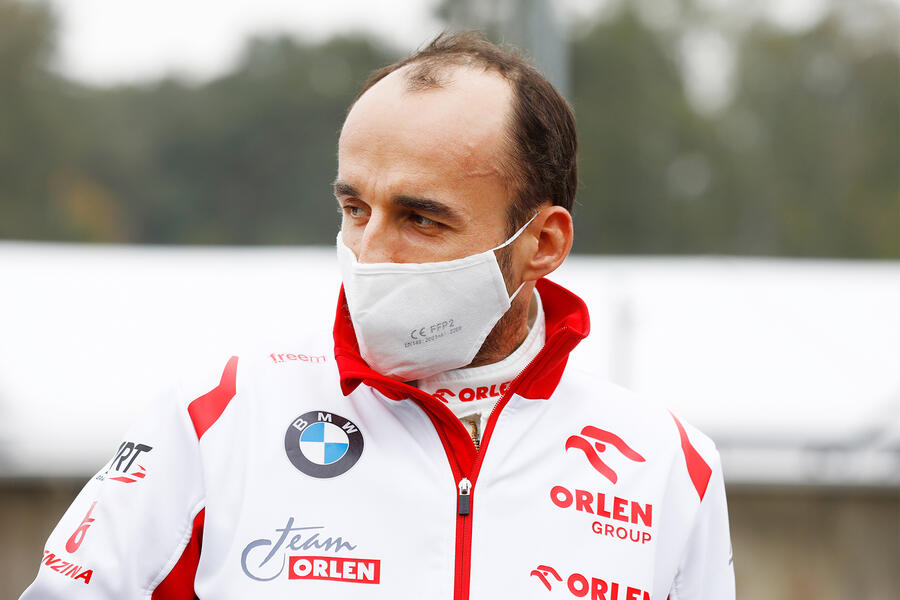 Let me explain. If you want to do something special in the present, it's important to look at the past. In fact, to the fourth-most-successful marque at the Monza Rally Show behind Ford, Lancia and Citroën. Hot on the heels of these rallying giants is a manufacturer you would never have imagined: Alfa Romeo. In 1989, Dario Cerrato won with an IMSA-spec 75. In 1992, it was Nicola Larini's turn in a 155, followed by Giorgio Francia in a similar car two years later.
The slight problem is that Alfa doesn't have a suitable car at the moment, but let's gloss over that, because there are always solutions. What they do have is two drivers under contract guaranteed to take the Monza Rally Show by storm. The first is Kubica, who is the reserve driver for Alfa Romeo Racing in Formula 1. The second is the team's lead race driver, Kimi Räikkönen, whose exploits in rallying are well-known.
The Finn has never tried his hand at the Monza rally, but he would be good at it. Especially as 'the Iceman' achieved pole position at the track two years ago at an astonishing average of 163.785mph – until this year, the fastest lap ever seen in F1.
Anthony Peacock
READ MORE
New lifeline idea for rallying 
Greener pastures: how new circuits have saved F1's 2020 season 
New WRC rules still on track